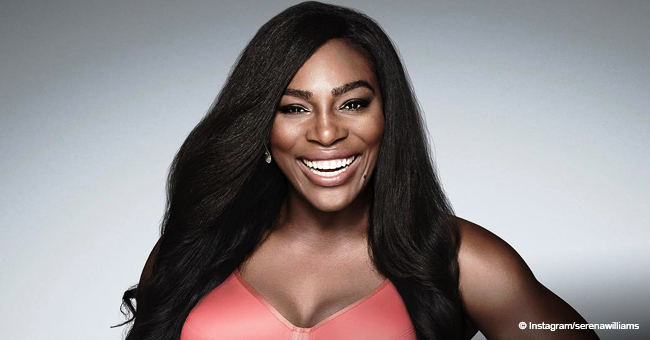 Serena Wiliams' Daughter Olympia Steals Hearts as She Looks Focused While Drawing in New Photo
Serena Williams' daughter is very wise for her age, doing things that some babies can't do yet. The 1-year-old has been exploring the world of color, and has been trying to draw, something that she seems keen on mastering.
On Instagram, Olympia's famous doll named Qai Qai has over 127,000 followers, and is set to have her own Netflix cartoon series. However, one thing that is not going to change despite her getting famous, is how close she is to her "mommy," Olympia Ohanian.
Qai Qai shared a photo of her "mom and bestfriend" focusing on a piece of paper and the crayons and markers scattered around her. It seems the doll was trying to observe how her mom does things, impressed by how she's able to mix the colors on the drawing pad.
"@realqaiqai: I have an idea...but I think I need to learn how to draw first"
To her, visualizing ideas means being able to express it through drawings, and she feels that she and her mom both need to work on that for them to be able to achieve a lot more.
Olympia's Smart Ways
Olympia has been her mom's guardian angel after a rough couple of months, following her US open loss and the controversies that have been trying to ruin her marriage with Alexis Ohanian Sr.
However, through it all, Serena has found strength to her daughter, who has been expressing her love in different ways.
"Besides cry, I don't know, it was interesting. I got in the car, and Olympia was in the car. It was so weird, and she started giving me kisses, she never gives me kisses. She doesn't even know how to give kisses, and she just grabbed me, and I was like this little baby is so smart. It's just hard to be too down when you have a little one.. when you have someone to take care of."
Now that she's growing up even more, Olympia has gotten more creative when it comes to showing her love to her mom, who has been trying to cherish their moments together while she is still this young. Their constant adventures together alongside Alexis Ohanian Sr., have been some of the most beautiful things to follow on Instagram, as they are filled with nothing but pure love and happiness amongst the three of them.
Please fill in your e-mail so we can share with you our top stories!