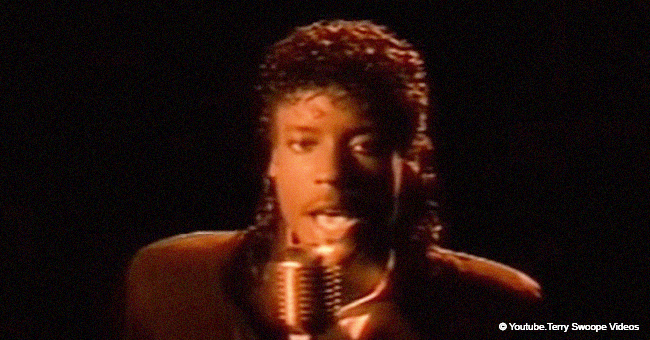 Lead Singer of 'Ready for the World' Melvin Riley Has Real Muscles Now & Looks Great
Although it has been a while since we heard anything about him, but pictures and videos on his personal Facebook and Instagram accounts show us how well he is doing.
Melvin Riley is an American songwriter, producer, and musician. He was the lead singer of the band "Ready for the world" before becoming a solo artist. The band had great hits such as "Oh Sheila' and "Love you Down" while Melvin was still a member.
He also did very well independently as he wrote and produced a lot of songs. The singer who recently celebrated his 35th year in the music industry posted a video on Instagram of a show he had just done in San Antonio.
To the delight of his fans, Riley looked buff and excellent in his tank top and sweat pants. A fan commented,
"can I borrow some arm muscles for the summer? I need cut by the arms this summer."
There were also other comments on how good his performance at the show was, but most people were all about his looks.
His former group "Ready for the World" recently made a comeback with their new single "So much life." The band is doing fine and are presently on a national tour performing their hit tracks from the '80s, and also preparing for the release of a new album.
Their new lead singer "Ray lavender" is not only very talented but also experienced as he had worked with stars like Tank, Akon, and Teddy Riley. He was also previously signed to singer Akon's record label where he released a solo Album back in 2006.
The group (Ready for the World) has also toured with greats like "Mint Condition, "Boyz to Men" and many other great musicians.
In an interview, the group members revealed how they met each other while competing in high school talent shows. They also explained how they came about the name "Ready for the World" after considering names such as: "Private Boys School" and "Point Blank," to name a few.
But their attorneys suggested the name "Ready for the World" from the lyrics of one of their songs (Ceramic Girl) and the whole crew accepted.
Please fill in your e-mail so we can share with you our top stories!