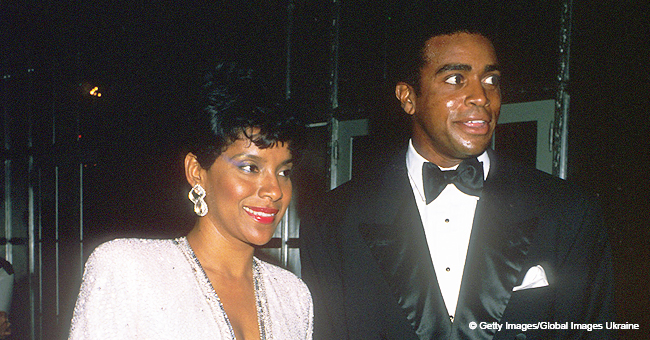 Remember Ruth Lucas on 'Cosby'? Her Ex Planned Perfect Proposal & Their Wedding Was One-Of-A-Kind
In 1985, when "The Cosby Show" was at the peak of its success, Phylicia Rashad was one of the most loved actresses in television. So, when her then-boyfriend, Ahmad Rashad, proposed to her on national television, people were holding their breath to know if they would have a happy ending.
It happened during NBC's "NFL '85" pre-game show, before the Thanksgiving Day game between the New York Jets and Detroit Lions.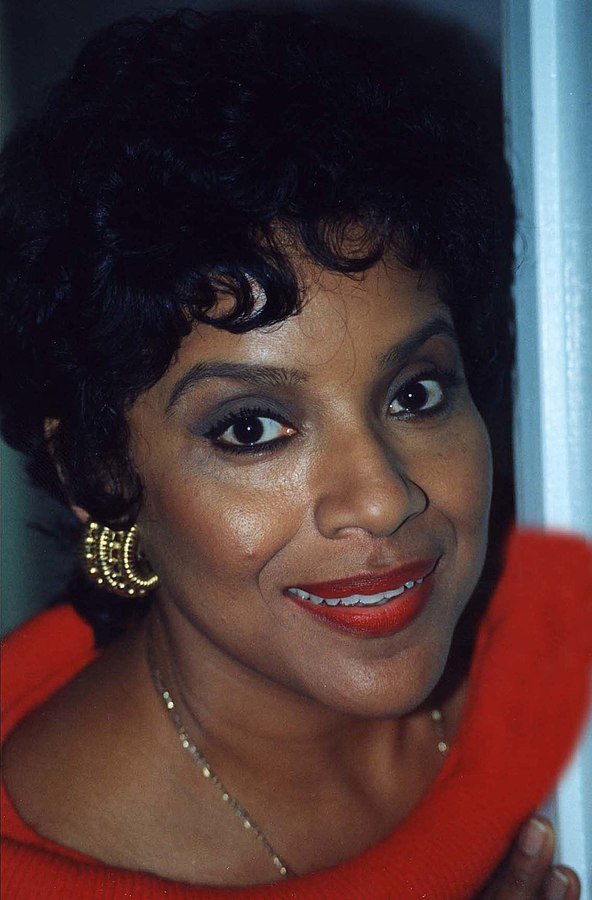 From Wash. D.C. 1998 © copyright John Mathew Smith 2001. | Photo: Wikimedia Commons Images
Ahmad Rashad, a former football player turned sports broadcaster, was on-site for coverage. After reminiscing the last time he was at the Silverdome—when he was still a player and had to leave on a stretcher—Rashad took a deep breath and, trying to keep his cool, asked his colleague Bob Costas for an exceptional favor.
"Bobby, I got something I want you to do for me," Rashad said to Costas on the live transmission.
And continued:
"There's a lady that I'm in love with. And you know the lady as Clair Huxtable on 'The Cosby Show.' What I'd like you to do is dispatch somebody — she's there in New York at the Macy's Day Parade. Now this is in all serious now. I would like to send this message to her. Phylicia — would you marry me? Would you get back to me, Bobby, on that answer?"
Although Costas had been informed Rashad had asked for some extra time that morning, he wasn't aware of the upcoming proposal, made in front of an estimated 40 million viewers.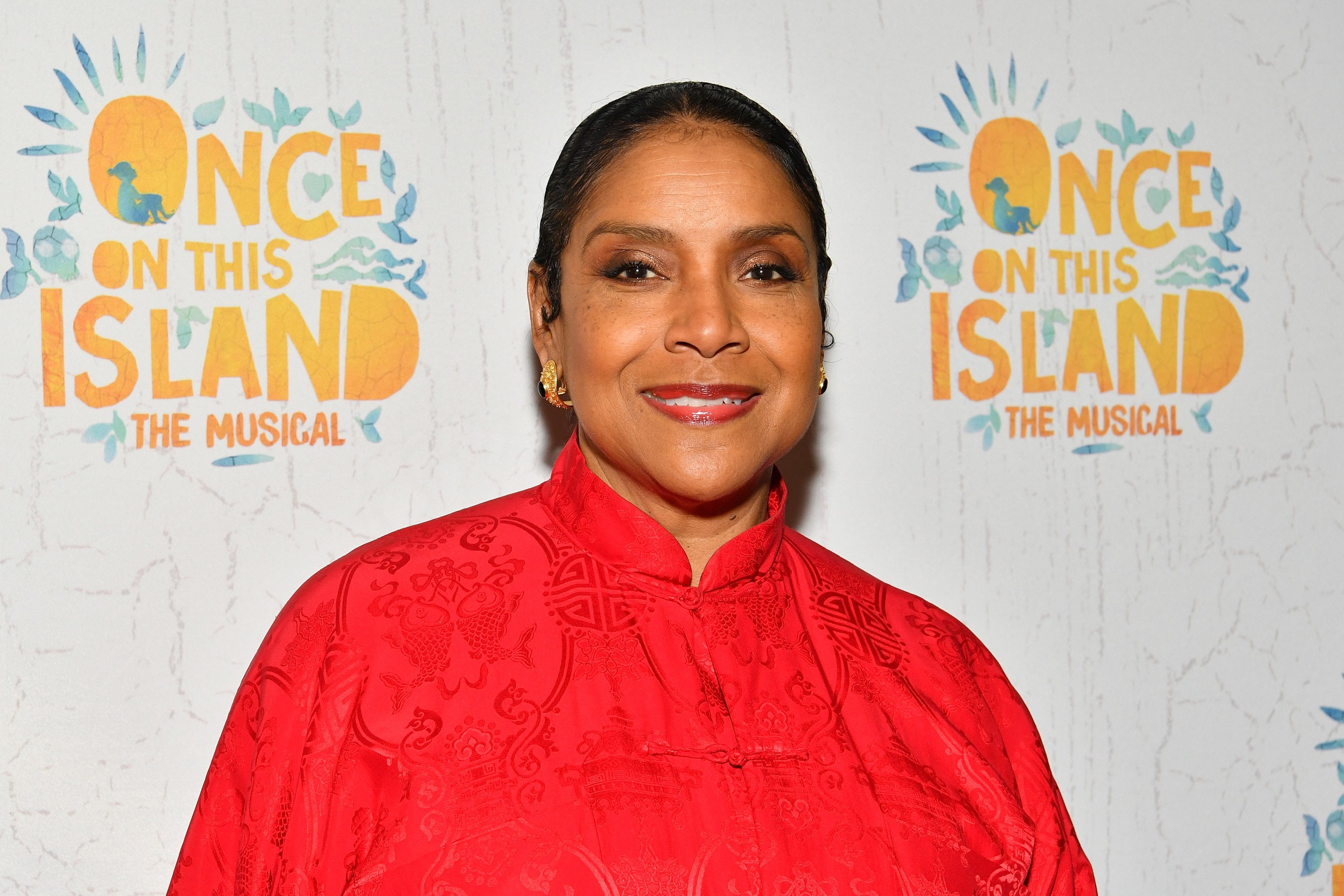 Phylicia Rashad attends the 'Once On This Island' Broadway Opening Night on December 3, 2017. | Photo: GettyImages
"I thought it was going to be an announcement, something like it was a happy occasion because he was going to marry Phylicia," Costas told People. "It was the proposal that surprised us."
Ahmad, who was 36 at the time, explained his logic for the proposal: "A lot of people [propose] at dinner and a lot hire those planes with the banners. I figured that if I really loved this lady, I would have no problem proposing to her in front of all those people watching on TV."
As families waited to know if Phylicia, who was covering the Macy's Thanksgiving Day parade, would accept or not the proposal, she was escorted to the NBC studios at 30 Rockefeller Plaza. There, sitting with Costas at the half-time, she said "Yes."
"I couldn't talk," she recalled back then to People, adding that she didn't know a proposal was on the way. "Anytime something very great happens to me, I can't speak."
The couple got married less than a month later at the Church of the Master in Harlem.
O.J Simpson, who used to be Rashad's roommate and best friend, was the best man.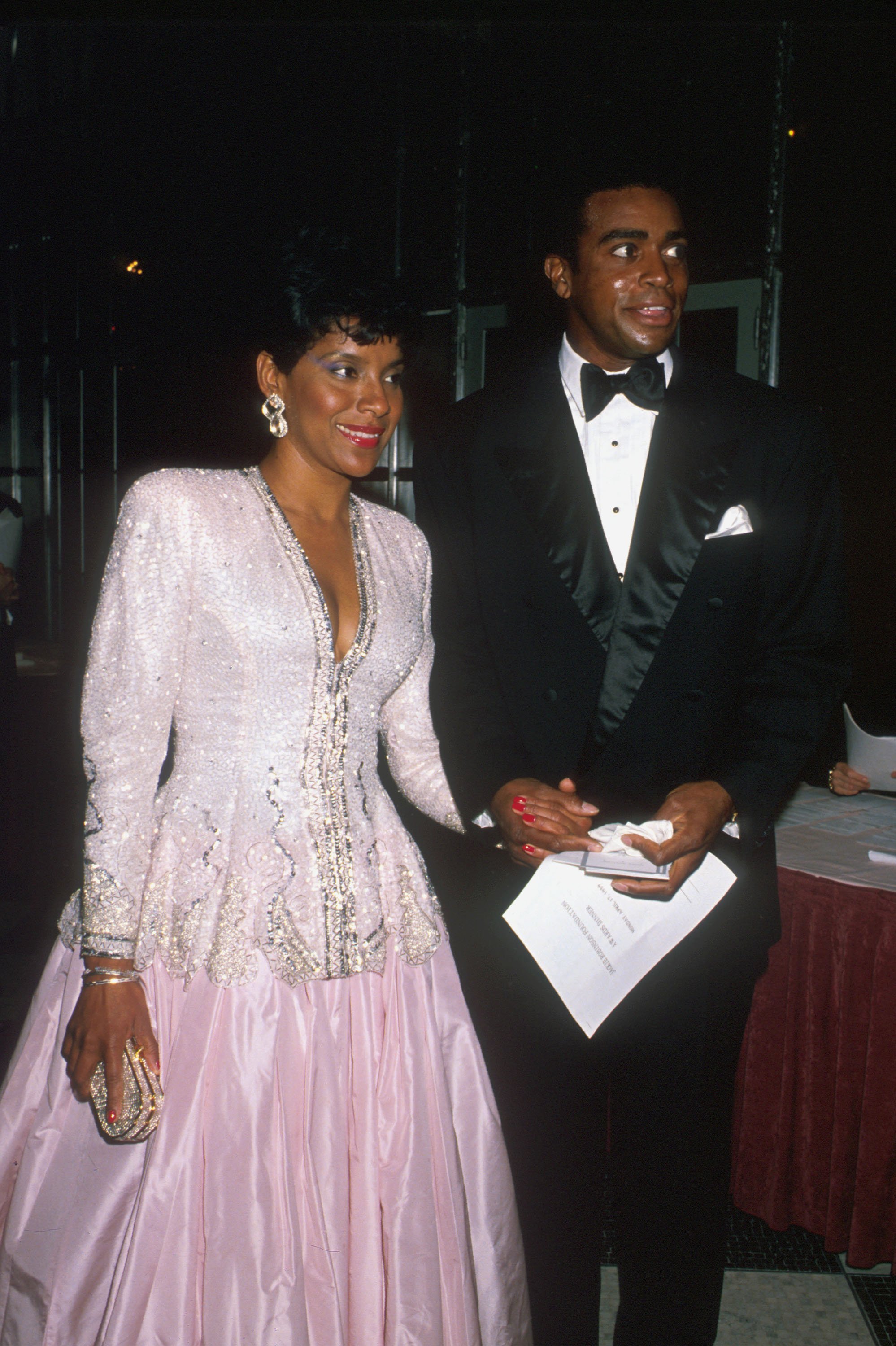 Phylicia Rashad and Ahmad Rashad arrive at an event in New York City, April 15, 1989. | Photo: GettyImages
Bill Cosby, who first introduced the couple, gave the bride away.
For TV and sports standards at the time, Phylicia and Ahmad's union was one-of-a-kind, and it deepened the seminal intertwining of sports and popular culture.
Six months after the wedding, Ahmad told Jet magazine:
"Some people spend their entire lives trying to figure out what the secret" to a good marriage is. If it were so obvious and easy, there wouldn't be half the divorces that there are."
He and Phylicia divorced in 2001, but not before welcoming a daughter, Condola, into the world.
These days, Condola is also an actress, and she remains close to both of her parents.
Ahmad, who had been married twice before Phylicia, wed his fourth wife, Sale Johnson, in 2007. Unfortunately, Sale passed away.
In 2016, Ahmad married Ana Luz Rodriguez-Paz, his current wife.
Phylicia, on the other hand, has kept her private life away from the spotlight ever since.
Please fill in your e-mail so we can share with you our top stories!