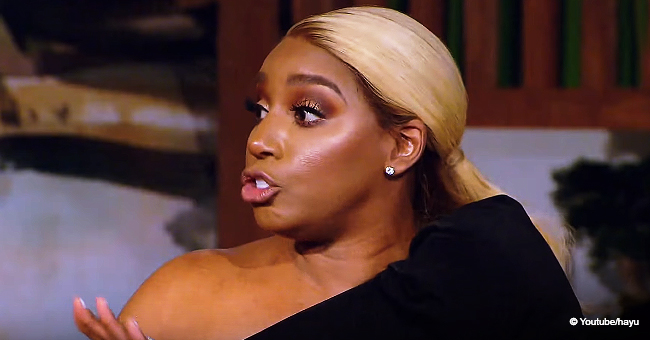 Nene Leakes Admits Choking Cameraman & Sending Him to Hospital
The "Real Housewives of Atlanta" stars just revealed what really happened when Nene Leakes kicked camera crew out of her close and one crew member allegedly ended up in the hospital.
According to fellow reality stars Porsha Williams and Kandi Burruss, Leakes did even more damage than she knew when she got into an altercation with a cameraman during the show's filming.
The ladies sat down with Andy Cohen for the Season 11 reunion of the show. Right away, Cohen brought up the dinner party that turned into a catastrophe when Leakes blew up.
The party fell apart when Willams and Burruss made their way to Leakes' closet. She had made it clear from the start that that was a no-go zone. The cameraman who followed behind triggered Leakes to move to stop them.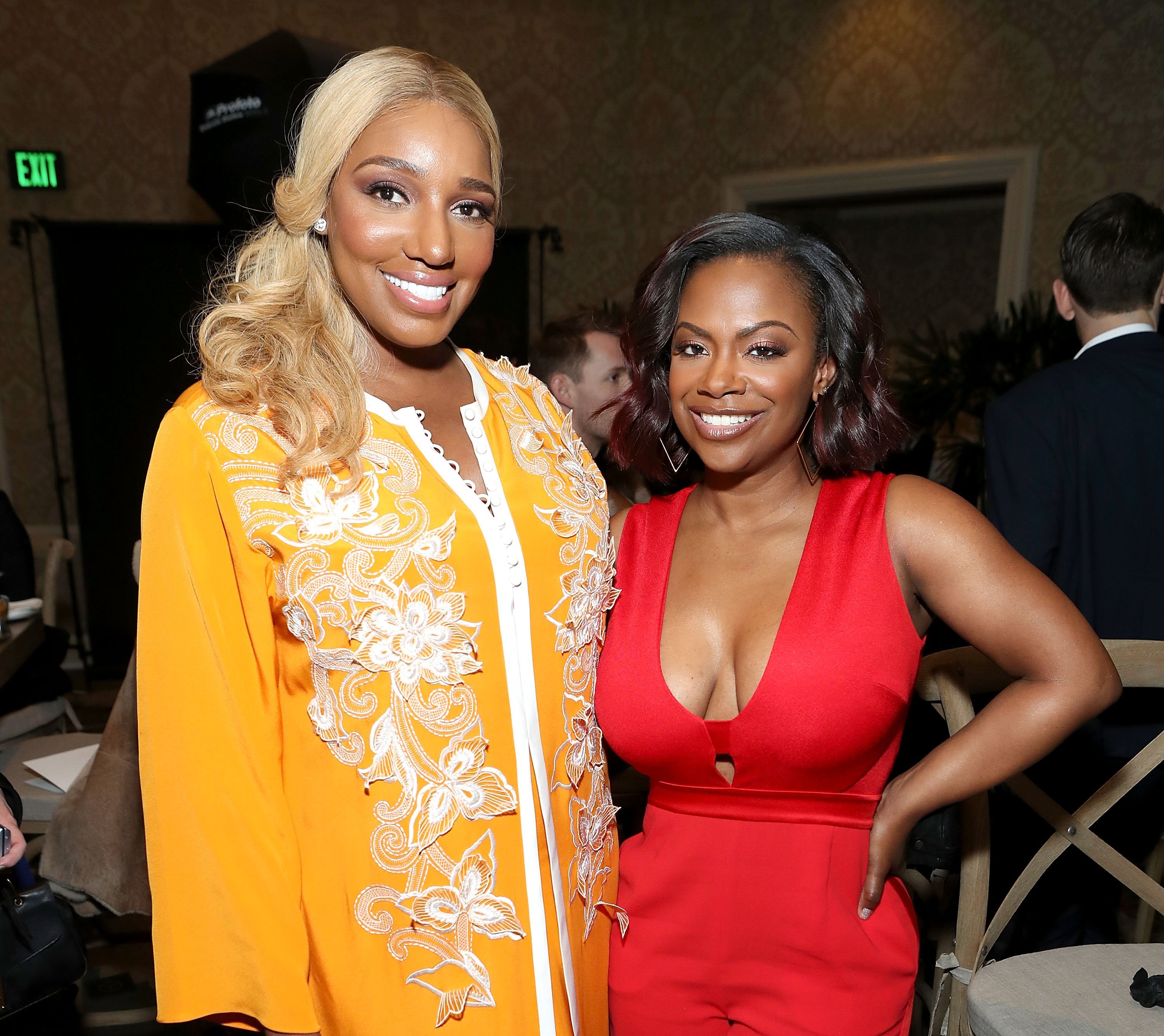 NeNe Leakes and Kandi Burruss at the Mercedes-Benz 2017 Academy Awards Viewing Party | Photo: Getty Images
Leakes had no regrets about what she did next because she had already warned them. She said that "the one thing [she] hated most when [she] watch it was all the cursing."
She then addressed how she pulled on the cameraman's shirt, something viewers were able to see when the show aired.
According to Too Fab, she explained :
"It didn't bother me. It didn't. I said we were not filming in my closet, and no one was to go in my closet. That was a rule said up front."
There was another cameraman, though, who the other ladies said was injured a lot worse. Williams described how "the other guy got choked up, scratched up, went to the hospital."
Apparently, Leakes was unaware of that last part. "Did he go to the hospital? she asked. She added that she'd heard nothing about that.
Willams replied:
"He absolutely did and absolutely had scratches on his back. Choked up and head drug against the wall."
When Burruss added that "his tooth got knocked out," the rest of the ladies gave nods of confirmation. At that point, Leakes was slightly remorseful, saying:
"I heard his tooth was cracked, but nonetheless, it didn't give me the right to touch him."
Eva Marcille who was sitting on the other couch defended Leakes by insisting that she had a right to retaliate since the cameraman disrespected her in her own home.
At no point did Leakes deny the accusations from the other women. Williams again described how the produced held up his hands in the air while being choked to make "sure that every move was on him from her."
She further explained :
"And then NeNe comes in, and she said, 'I said get out!' And at that point, I felt a hand on my back, and my belt came off, and I went forward. So at that point, I was like, 'Okay, you know what? She means it.' And once I walked on out the closet, that's when I saw the man's shirt ripped, and then I saw her choking up the producer. And that's exactly what happened."
The women claimed that they thought Leakes was playing until they finally realized how serious she was. Leakes did not comment further on the matter after the reunion aired.
Back in early February, a trailer revealed that Leakes had another breakdown in which she kicked out the whole crew of both production and cameramen in the ordeal. It arose while she and Marlo Hampton discussed a family health crisis.
Leakes' husband Gregg Leakes was diagnosed with cancer in November 2018, and the 51-year-old did not take it well. The words of her on-again-off-again Hampton triggered Leakes to ask, "Do you know what I'mg going through?!"
Hampton hit back:
"You're not the only person hurting! Friends hurt! Do you know what your friend is going through!?"
With that, Leakes gave a serious warning: "Let's be clear [expletive], I will [expletive] you up."
According to a source speaking to Radar, Leakes then "lost it" and she had everyone removed from her house. We hope in future she and the others are able to resolve things more peacefully.
Please fill in your e-mail so we can share with you our top stories!