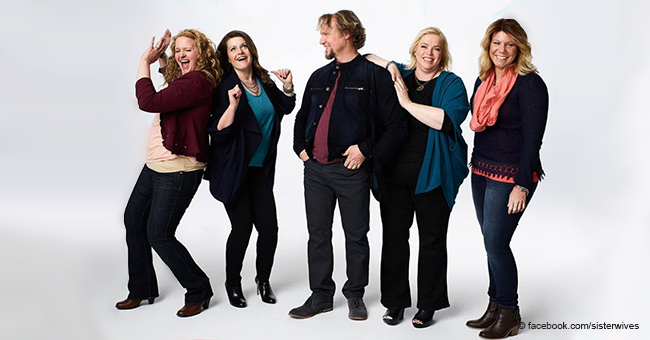 'Sister Wives': Did Meri Have a Plan to Leave the Family?
Meri Brown of "Sister Wives" inadvertently convinced her family that she was ready to leave the relationship, but the plan simply wasn't what they thought.
A sit down with wives Robyn, Christin, and Janelle, as well as husband and man of the house Kody Brown, revealed that Meri wasn't quite ready to leave her position as a co-wife.
The family talked it out on TLC's "Tell-All Sunday," with Meri on one side and Kody and the rest on the other. The topic was Meri's bed and breakfast business, which Kodi said was a strong indication to him and the others that she wanted to leave the relationship.
According to Meri, she had no idea that he saw it that way. "That's why you were frustrated with the whole thing! I'm just now understanding this," she said.
Kody explained:
"At the time, it was one of these things where I have a much bigger picture to deal with and this is one of those things that is more like an irritation to me.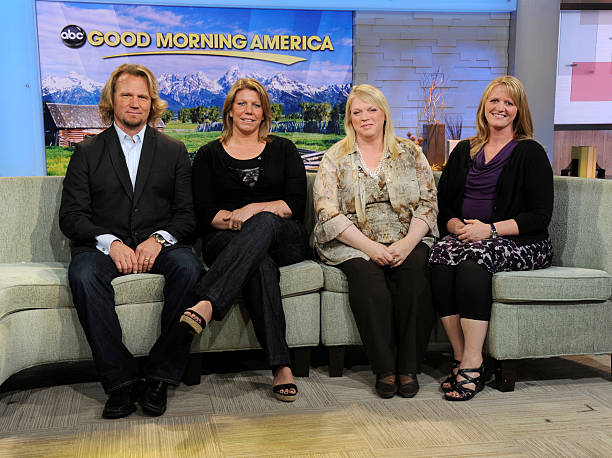 The cast of TLC's "Sister Wives" on "Good Morning America" | Photo: Getty Images
He added:
"It's something that doesn't look right to me. It didn't pass my sniff test, and I'm like, 'Meri do your thing and you can do it.' At the time, very different view."
Kody also clarified that the business idea as a whole didn't seem profitable, calling it a "bad investment." Either way, they all thought Meri was using it as an "out" of the marriage.
The rest of the family was surprised that Meri had not understood what they were thinking prior to the discussion. She was incredulous: "You really thought that I was leaving and that's why I was wanting it?"
Ultimately, Kody said he was "glad" that Meri did convert the home despite it being in Utah and out of state from their Flagstaff, Arizona home. The inn is being run by Meri's mother Bonnie and is now a success.
There are four rooms for rent with prices ranging from $130 to $165 a night. Online reviews for the Lizzie Heritage Inn are reportedly very positive. Guests particularly appreciate the peace and privacy of the area.
The business is the first in the family to leave out the other wives and husband Kody in the legal matters. The rift it created led to some tension between husband and wife.
At the time, Kody called the move "selfish" and wondered how it would benefit the children. In the new season, though, they pledged to start over. If the "Tell-All" is anything to go by, they've got a long road ahead of them.
Meanwhile, another woman is joining the Brown family. Mariah Lian, daughter of Meri and Kody, recently proposed to her longtime girlfriend Audrey Kriss.
TLC shared the news in mid-February along with a picture of Lian kneeling down and offering up an engagement ring. Lian came out as gay back in 2017. She and her girlfriend met while students at Westminster College.
The date hasn't been set yet, but the family is in full support. The show, despite the controversy of displaying a polygamous relationship on air, is also still enjoying success.
Please fill in your e-mail so we can share with you our top stories!