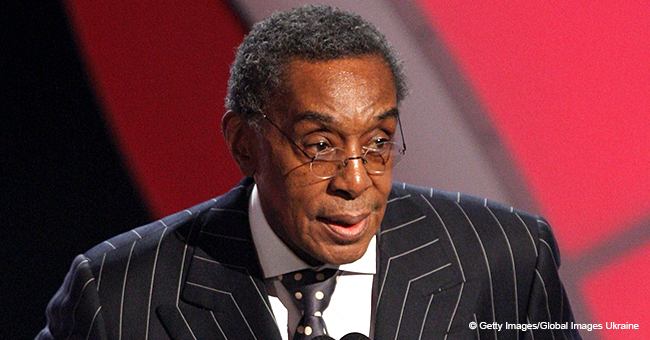 Don Cornelius had a rocky relationship with Younger Wife but She Still Benefited After His Passing
Don Cornelius, known as Donald Cortez in real life, separated from his young wife prior to his death. However, when he passed away, she still got loads of money from him and benefitted from the assets he left behind.
Don Cornelius' ex-wife had huge paydays multiple times after the TV host's death. Viktoria Chapman, former Miss Ukraine, married Donald in 2001. At the time, she was a retired adult film star that was hoping to turn away from that life ultimately and start a family.
However, things turned sour quite quickly and before Cornelius' death, he was trying his best to finalize his divorce to Viktoria. It turns out the late tv host wanted to put the troubled relationship in the past and move on peacefully.
Viktoria's First Payday
In 2010, just two years prior to his death, their divorce was finalized. This didn't mean she wasn't going to get anything from him, though, as her paydays came twice. The first payday came in the form of life insurance, which were a total of two policies that totaled to $300,000.
Although Cornelius' death was ruled a suicide after investigation, in California, if the policy has been in place for more than two years, it'll still be paid out.
The Massive Payday
Viktoria's payday didn't stop there, and she got another whopping amount from something that people didn't realize she had all along. It turns out, his properties went up for sale years after his death, with its asking price at $2.295 million. When the sale was closed, it was purchased at $1.85 million in 2018, and it was sold by none other than his ex-wife, Viktoria.
It seems Chapman had the papers needed to sell Don's property after his death, and this enabled her to get millions out of the sale, which she can now use to live her life whatever way she wants to.
Don Cornelius' Death
Don Cornelius passed away after he took his own life. He was one of the most beloved hosts in the '70s, using his show to introduce many artists that became household names in the industry. His shouw "Soul Train" was used as a TV platform for soul music, as there was none at the time.
His show was well-loved by African-American communities, and it soon became a show that was talked about for decades to come.
Please fill in your e-mail so we can share with you our top stories!