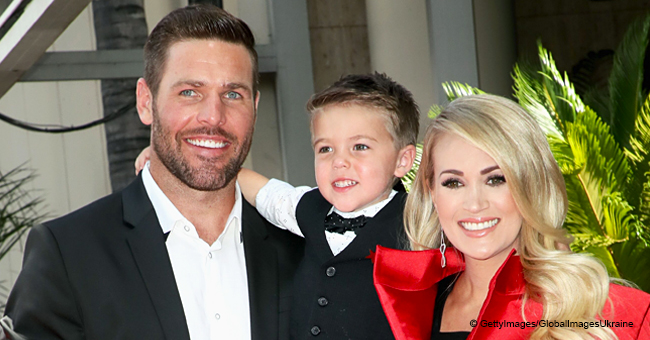 Carrie Underwood Shares Son's Heartfelt Prayer Thanking Jesus for 'Going in the Tomb'

Carrie Underwood shared the sweetest Easter prayer from her son which also had a touch of humor in it.
The beloved country singer had a quiet Easter when it comes to what she shared online with fans. There were no pictures throughout the weekend.
However, her husband Mike Fisher did give the scoop on an adorable prayer their son offered on the night of Easter Sunday. Underwood retweeted the prayer with a heart emoji, and we all feel the same way.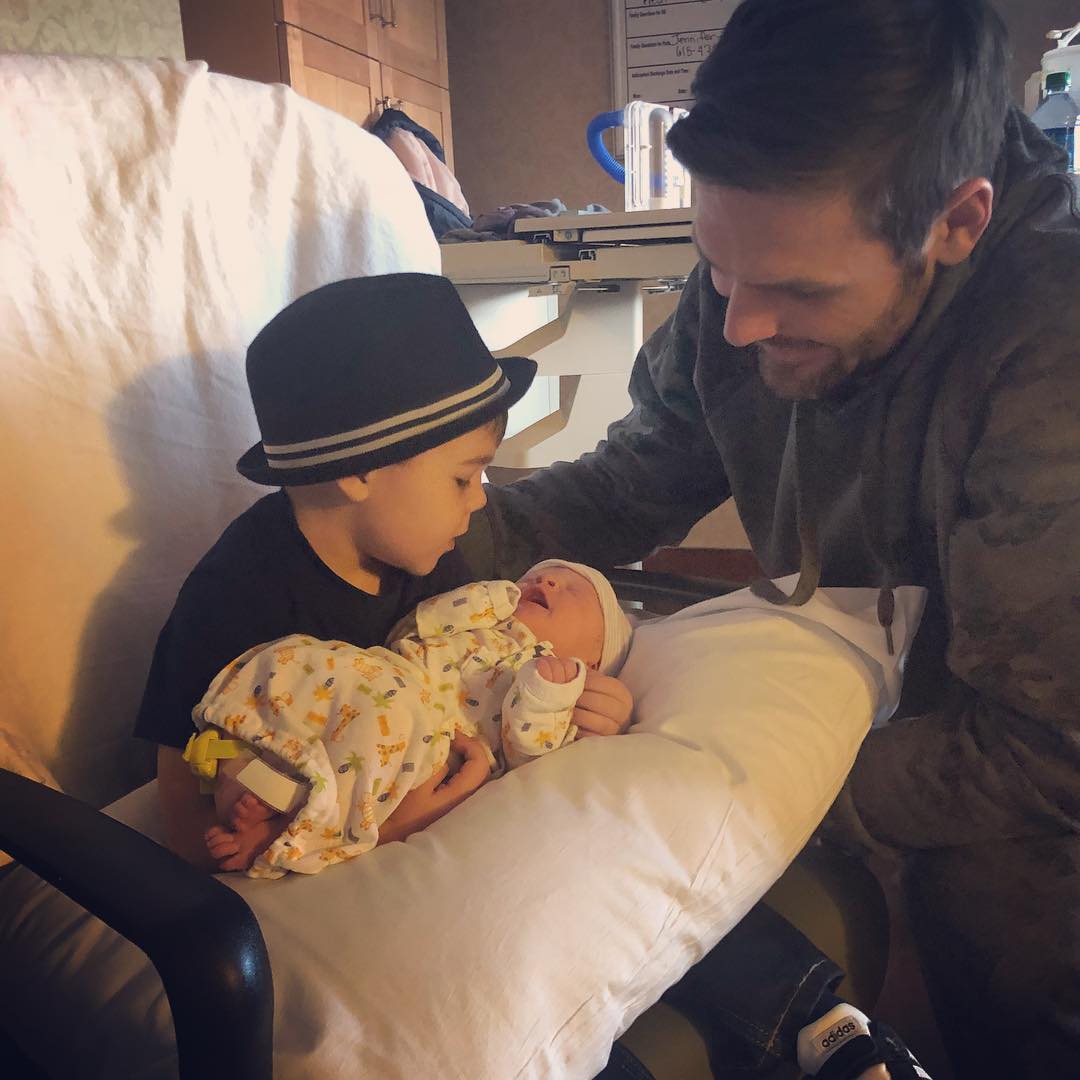 Isaiah, 3, meets his baby brother Jacob | Photo: Instagram/@carrieunderwood
The tweet read:
"Isaiah's bedtime prayer finished with 'Jesus thanks for going in the tomb and thanks for getting out all by yourself.' "
Followers could not get over the four-year-old's adorable words. Earlier, Underwood also shared a simple Easter message to fans.
She wrote:
"Happy Easter, everyone! May your day be filled with family, friends, and love! For He is risen!"
Underwood and Fisher recently welcomed their second son Jacob to the family, so they're probably taking even more time than usual to bond as a family.
In addition, Underwood has been preparing for her Cry Pretty Tour which kicks off on May 1. In an interview with Pop Culture, the star referred to her situation as something she simply has to juggle.
She said:
"That's just what moms do. I don't care if you're me, and you're on tour or whatever, or if you're a teacher, or you're a stay-at-home mom, or you're doing whatever you're doing. You figure out how to juggle. And I'm just gonna figure out how to juggle."
Amid her busy schedule, the star revealed on Twitter that she also struggled to get some "me time" by resorting to her dentist's appointment.
She joked:
"Just referred to my time in the dentist's chair when they give me the gas as "me time." I really need a spa day or a night out or something! [lauging crying emoji]."
The star will probably have to wait until after her big tour finishes to get real personal time. Her kids are set to come along as she tours throughout the US, some parts of the UK, and then returns to home. The tour ends in October.
Please fill in your e-mail so we can share with you our top stories!