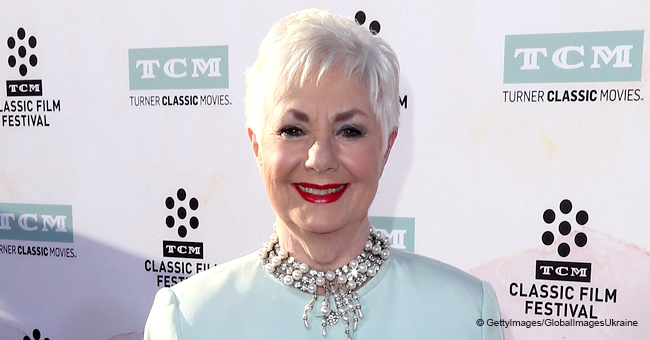 Shirley Jones' Grandson Once Participated on 'The Voice' - Here Is What She Thought about It

The Partridge Family became an American hit musical sitcom in the early 1970s, with an influence that filtered through the last decades, and more recently, through Jack Cassidy.
Jack grew up in a family of singers, Shirley Jones played "the mom of America" as she had been dubbed and starred alongside her real-life husband, David Cassidy.
With a grandmother like Shirley and Broadway actor Patrick Cassidy as a father, Jack grew up in a home filled with music.
With Jack all grown up, he decided to audition on the famous talent show, "The Voice" in 2017. "I really love that the coaches don't know my name. They don't know anything about me; they're just judging me purely on the merit of my voice," Jack said. "It's an amazing opportunity to carry on the family legacy,' he added.
At the time, the now 84-year old Shirley Jones told the show that she "was not very happy with him going into show business" at first. But then he sat down at the piano and hearing him perform changed her mind. "I didn't even know he could play the piano. Then he started to sing, and I thought, 'You know what? This is a voice that's really remarkable,'" she added.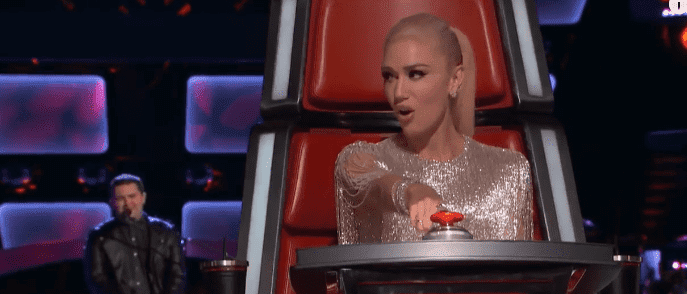 Gwen Stefani on The Voice. | Source: YouTube/ Disney Shows and Disney Movie Trailers
For his blind audition, Jack sang the Joan Osborne song, "One of Us" while he played the piano, and blew everyone away with his soulful rendition which earned him a spot on Alica Keys' team.
While growing up in a family of famous performers, Jack wanted to find his calling and ended up singing for a ministry. It involved travel to third world countries where he found joy in helping "orphans and people who are hurting on the street and need someone to love them and help them out."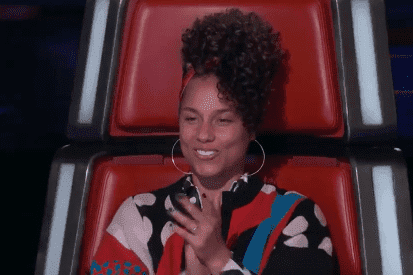 Alicia Keys on The Voice. | Source: YouTube/ Disney Shows and Disney Movie Trailers
"It was amazing that my teaching got to be from my family. Growing up, everyone was a singer; everyone had their own careers. It's just been this searching and this struggle finding out who I was," Jack, who grew up in Westlake Village, California added.
With this in mind, Jack chose the famous Joan Osborne song which undoubtedly gave extra depth to his performance.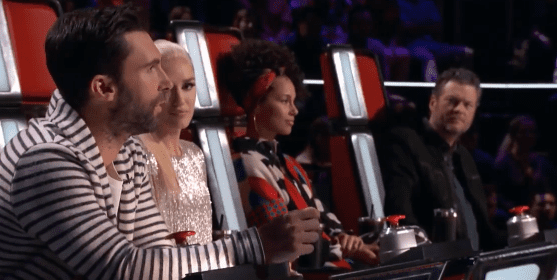 Coaches Adam Levine, Gwen Stefani, Alicia Keys, Blake Shelton on The Voice. | Source: YouTube/ Disney Shows and Disney Movie Trailers
It did not take long for Adam Levine and Alicia Keys to turn their chairs, while Alicia squealed as soon as she saw him perform alone at a keyboard. "There is such an incredible, passionate commitment to every single word that you sing, and I don't think there's anything more important than that," Alicia told Jack after his performance.
Although Alicia is not the only judge that wanted Jack on her team, he felt that she "really understood" him and didn't hesitate as he picked her as his coach.
"I'm incredibly proud of Jack," Shirley Jones said. "Even coming from a family of singers, I believe his natural soulfulness and incredible range make him a standout."
The Partridge Family paved the way for other great talents as well. Some might not connect Susan Dey with the series, but she played one of the children, Laurie, and turned out to be a natural in spite of never acting before she got the role.
Many years passed since and she remained a successful actress that starred in television series like S.W.A.T and Hawaii Five-O among others. Her rise to fame had an unusual start as she intended to follow an entirely different career.
Please fill in your e-mail so we can share with you our top stories!