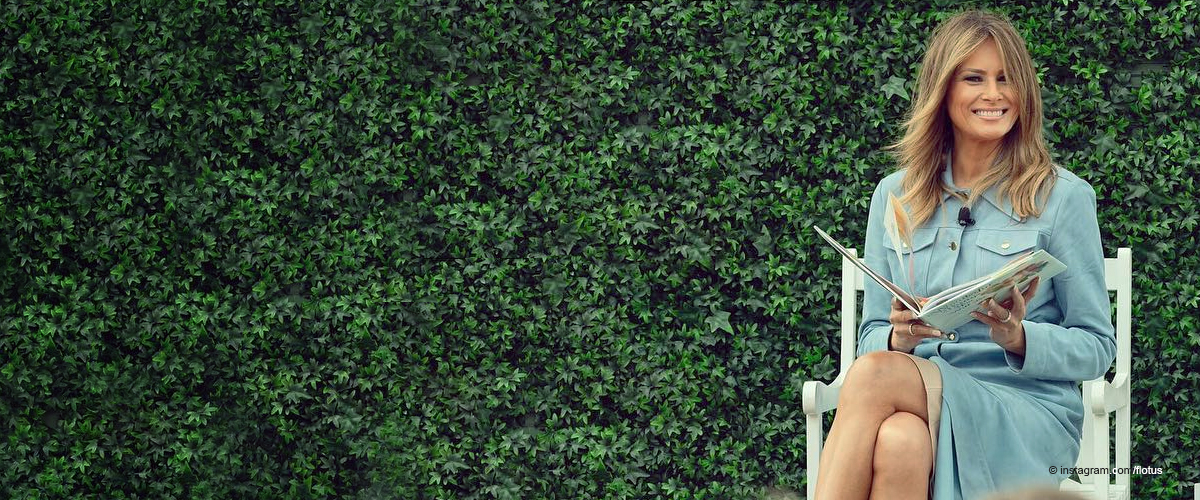 Melania Looks Chic as She Hosts the 2019 White House Easter Egg Roll
Melania Trump has recently hosted the annual Easter Egg Roll at the White House and the First Lady of the United States couldn't have worn a better dress for the occasion.
On Monday, Melania welcomed around 30,000 guests to the South Lawn of the White House wearing a casual but chic dress from a Michael Kors Collection.
The 48-year-old appeared in public wearing the baby blue trench coat dress, which has a price tag of $4,995, and ditched the trademark stilletos for flat shoes.
MELANIA'S CONTRIBUTION TO THE EASTER EGG ROLL
It seemed like Melania wished to be comfortable in order to mingle with the several children that attended the event, a tradition that dates back more than a century.
Aside from egg racing, this year the Easter Egg Roll featured a "Be Best" hopscotch — an allusion to the First Lady's child welfare campaign — egg hunts, a "Cards for Troops" station, an illustrator and people dressed up in costumes.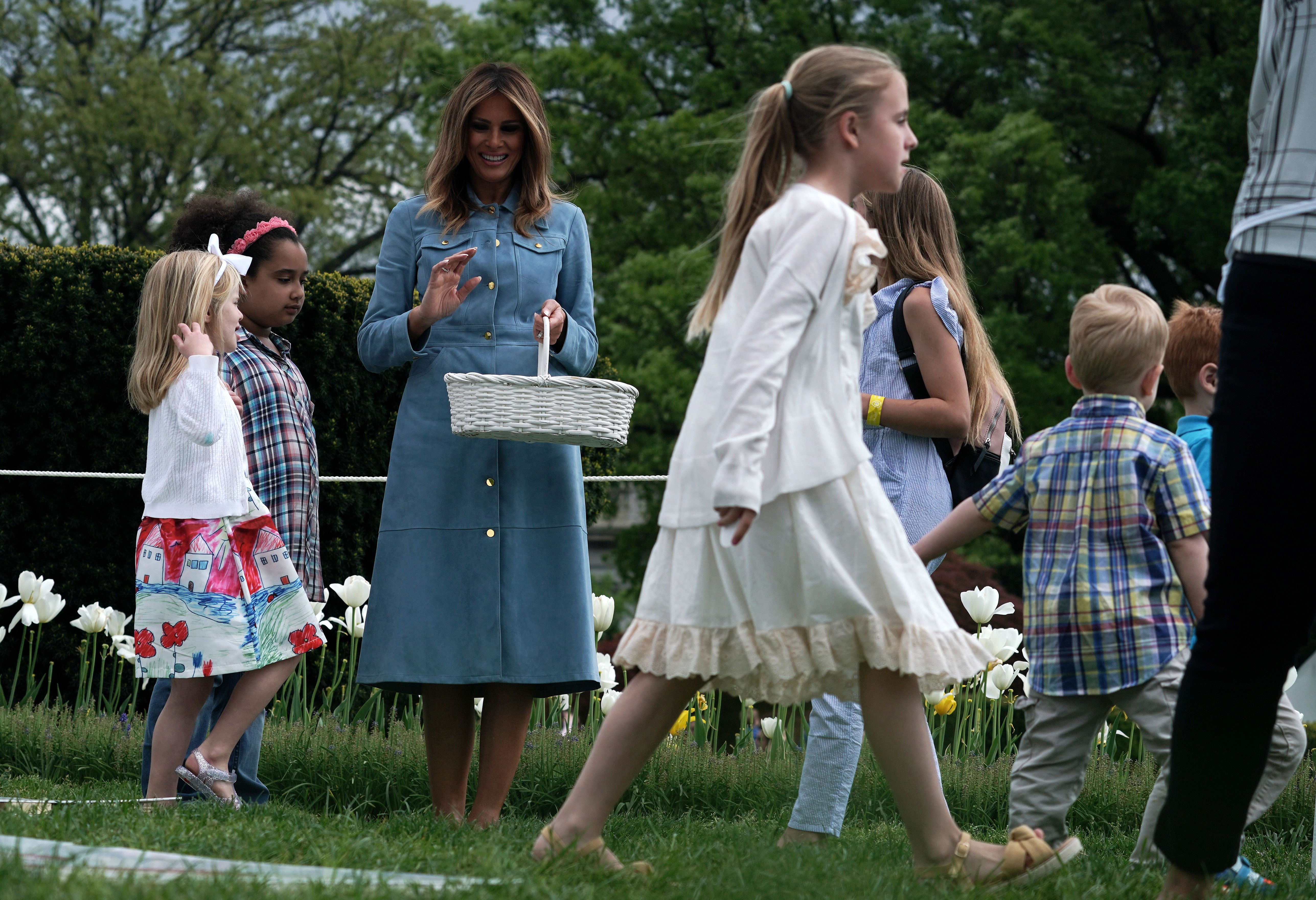 Melania Trump watching children participating in the 141st Easter Egg Roll | Photo: Getty Images
The event was a success, and even the Donald Trump recognized it by thanking his wife for her role in it:
"She worked so hard on this event and without her it would not be like it is. It's as beautiful as I've ever seen it. … Melania, thank you very much."
TRUMP'S EASTER BRAGGING
But despite the President's sweet tribute to the First Lady, his wishes of a Happy Easter were not well-received on Sunday, mostly due to his reference to the American economy.
Early in the morning, Trump took to his official Twitter account to wish all Americans a Happy Easter, adding that he had never felt happier due to having an economy "that is the talk of the world."
AMERICANS WERE NOT HAPPY
His wishes of a Happy Easter were not well-received
People were outraged by Trump's tweet and went as far as accusing him of making the holiday all about himself and his accomplishments instead of the resurrection of Christ.
Despite all the negative feedback, the President still enjoyed Sunday Easter by spending time with his family and attending the morning service at the Church of Bethesda-by-the-Sea, in Palm Beach, Florida.
Please fill in your e-mail so we can share with you our top stories!