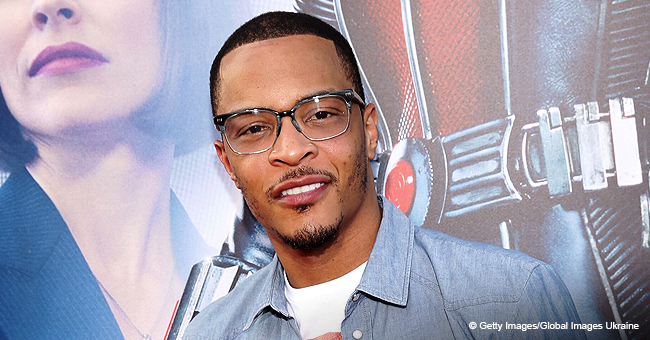 T.I. Bails out 23 Nonviolent Offenders on Easter Sunday
Rapper T.I. helped bail out 23 nonviolent and first-time offenders from jail so they could spend the holiday in freedom with their families.
Rapper and reality star T.I. has shown that his heart is in the right place, by helping men and women who couldn't afford bail to go home for the Easter holiday.
T.I. collaborated with the New Birth Missionary Baptist Church in Lithonia, Georgia, in their "Bail Out Program" and changed the lives of 23 men and women.
T.I. HELPS NONVIOLENT ACCUSED GO HOME FOR EASTER
The rapper, who did several stints in state prison on drugs and weapons charges, knows how hard it is to be away from home during the holidays.
The combined initiative by T.I and the Church posted bail for people accused of first-time nonviolent offenses.
RAISING MONEY FOR BAIL
T.I. helped the Church raise money for the "Bail Out Program" for Lent. The original goal was to raise $40,000, but 40 days later the "Bail Out" fund boasted $120,000.
The money allowed 16 men and 7 women to go home to their families, rather than remain languishing in jail waiting for their trials.
According to the American Civil Liberties Union, close to half a million people are in jail awaiting trial
POOR PEOPLE TRAPPED IN JAIL AWAITING TRIAL
Many of these people are behind bars on nonviolent charges, simply because they are too poor to afford cash bail.
T.I. HONORED FOR HIS PHILANTHROPY
The Harris family is committed to giving back to their community, and to helping break the vicious circle of poverty and violence.
T.I. was recently honored for his work with Harris Community Works, a charity founded to assist low-income families.
T.I also founded "For the Love of Our Fathers" with his wife Tiny. The program is dedicated to helping people with dementia and Alzheimer's disease, and their families.
AN INCREDIBLE POWER COUPLE
T.I. and Tiny started dating in 2001 and married in 2010. The couple shares two sons King, 14, and Major, 10, and a daughter, Heiress, 3.
After 18 years together, T.I.dedicated a track on his album "Dime Trap", "The Amazing Mr. [expletive]" to his wife, Tiny Harris.
The marriage has been on shaky ground several times, due to T.I.'s cheating, and the couple was on the verge of divorce in 2016.
The two now seem to be on solid ground again, especially since the birth of their youngest daughter, Heiress.
Please fill in your e-mail so we can share with you our top stories!