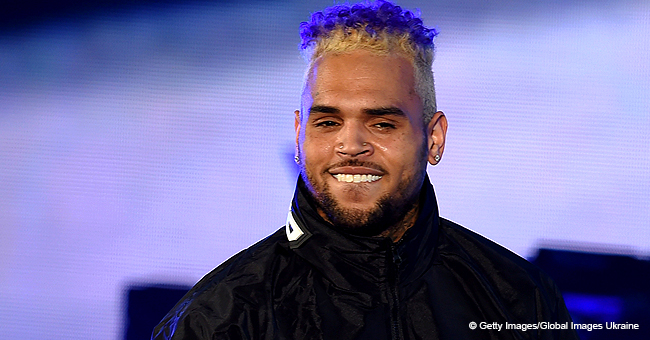 Chris Brown's Daughter Royalty Reveals Her Erratic Driving Skills (Video)
Although infamously known for his several run-ins with the law, Chris Brown is a doting father when it comes to his only child, Royalty. Royalty is the product of Brown's fleeting relationship with Nia Guzman.
Since the duo parted ways, Royalty has been raised by her father who, by the looks of things, is doing a fantastic job! Born May 27, 2014, Royalty will soon celebrate her fifth birthday, and it is very evident that Brown pampers her with all she could ever want including a cool ride!
Chris Brown plays the proud papa quite frequently by sharing adorable photos of his sweet little girl on Instagram. Two days ago, the "Don't Judge Me" singer uploaded pictures of the youngster in a girly pink outfit. The photo is captioned with just a heart emoji and has little Royalty making a cute pose for daddy right by her pink ride.
She appeared delighted with a rather infectious smile pasted on her face. As if that wasn't already enough cuteness overload, there is a video of Royalty riding the pink car that has fans shook! It is fast circulating the internet right now for the little girl did nothing but act like a kid up until the moment she gets into the car and just kicked it into drive!
The clip runs for a few minutes and has little Brown singing in her sweet baby voice as she went about her car and even strolled away from the vehicle. You get carried away just watching her childish antics that it becomes very shocking when the small child suddenly jumps into the car, kickstarts it and drives away roughly and into bar stools by her way.
That posed no threat for Royalty who only continues singing as she drives away, this time barely managing to avoid obstacles. Posted by @theshaderoom, the clip is captioned:
"#RoyaltyBrown is growing up on us, y'all. #CutenessOverload."
The clip only got fans in hoots of laughter, and many took to the comments section to share their thoughts about the adorable display. A fan, @diamond_nthe_rough6 humorously said:
"She so beautiful! Is she moving out."
Another @mostdopemila, who enjoyed the display, said:
"It's nice to see kids being kids and not supermodels lol."
Royalty is one of the famous kids, and this is all thanks to her father's obvious adoration. When it comes to the little girl, nothing is too much and her one year birthday had the award-winning star gifting her tiny replicas of his high-end sports cars. Oh, what we'd do to be in Royalty's shoes!
Please fill in your e-mail so we can share with you our top stories!