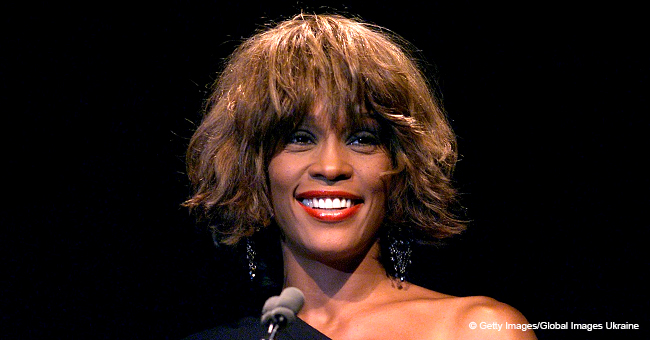 Robyn Crawford Tells All about Whitney Houston Relationship in New Book

Whitney Houston's dearest friend, and rumored ex-lover is spilling all the good, the bad and the ugly in her tell-all book, "A Song For You: My Life With Whitney Houston."
Late singer Whitney Houston was a mystery for so long, and it was no secret that she lived a somewhat complicated life. This had left most people to wonder what drove the beautiful singer to drugs and what led to her unfortunate demise in 2012.
A SONG FOR YOU
After years of keeping mute, Robyn decided to write a book that'll set all the rumors that flew about her beloved friend over the years straight. According to the book's synopsis,
"Since Whitney's death in 2012, that trusted and loyal friend, Robyn Crawford, has stayed out of the limelight and held the great joys, wild adventures, and hard truths of her life with Whitney close to her heart. In A Song for You, Robyn breaks her silence to share the moving and often complicated story of her life and relationship with Whitney."
The book which is described as an autobiography/biography will be detailing Robyn and Whitney's moments on the tour which the latter was very much a part of and her time on the set of the award-winning movie, "The Bodyguard."
RELATIONSHIP RUMORS
Robyn Crawford met Whitney when they were both teenagers in New Jersey, and the duo will later become best friends. Growing up, Crawford was always by her buddy's side and saw firsthand all the demons Whitney had to battle within her career, her relationships, and life in general.
For long, rumors were flying around that Houston was bisexual and that she was in a relationship with her friend and assistant, Robyn Crawford.
In 2016, her controvertial ex-husband, Bobby Brown somewhat confirmed that Houston was indeed in a bisexual relationship with Crawford and was skeptical about making it public because of the fear of how her parents will receive the news. Brown also went ahead to say that he was sure Robyn could have helped his ex-wife if they had stayed together longer.
"I really feel that if Robyn was accepted into Whitney's life, Whitney would still be alive today. She didn't have close friends with her anymore." — Bobby Brown.
Although some people have wondered why Crawford is speaking out after a long time of keeping mute — even when a documentary aired and speculated that she was the late singer's lesbian partner — most can't wait for the release of the book in November.
Crawford and Houston went their separate ways in 2000 and the singer died in 2012. May her soul continue to rest in peace.
Please fill in your e-mail so we can share with you our top stories!