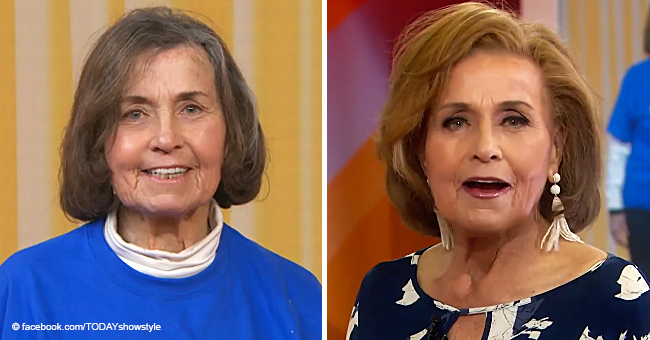 72-Year-Old Woman Looks Unrecognizable after Having Her Hair Dyed for the Very First Time
Elderly Donna Hill got the shock of her life after getting her hair dyed. She was one of the lucky pair randomly chosen for a surprise makeover.
Every person has some strict beauty regimen they stay faithful to but reserved Donna's has never included getting her hair dyed. The 72-year-old appeared on an episode of "Ambush Makeovers" where experts transformed her into looking like a much younger version of herself.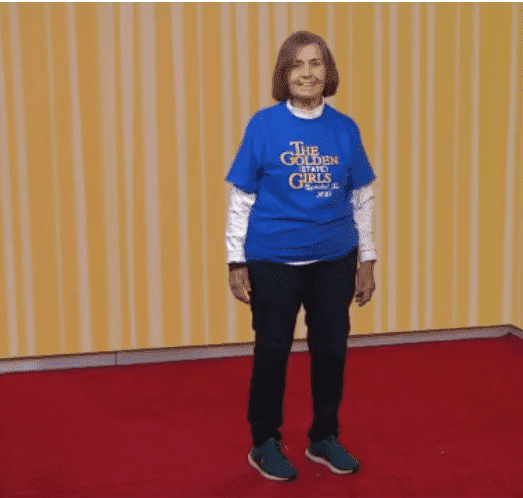 72-Year-Old Donna Hill before she was given the makeover that transformed her looks totally | Photo: YouTube/TODAY
As the norm goes, "Ambush Makeover" has stylists taking two women from public places and giving them a total change. This episode had style expert Jill Martin and famous hairstylist Louis Licari choosing Donna Hill and Jen Penn from the plaza.
Though of different age groups, both women were teachers and shared being a lot less fashionable than the average woman in common. Donna Hill, who has been a teacher for a more significant part of her life, had the most shocking transformation as Jill Martin opted to add some much-needed shine to her hair.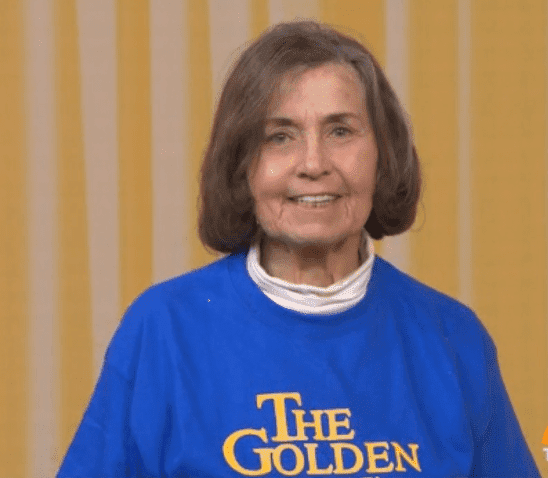 Donna Hill' from California had Jill Martin and stylist Louis Licari work their magic on her during an episode of "Ambush Makeover" on the "Today" show and the result was breathtaking | Photo: YouTube/TODAY
During the episode, Donna disclosed that it was indeed exciting to think that she'd get such luck on her very first visit to bubbly New York. She joyfully explained that she had never dyed her hair and that all she wanted was to "look young" and "absolutely thin."
Jill Martin did just as Donna wished and picked a floral print pantsuit that did so much to accentuate Donna's figure while Louis Licari opted to dye her hair, so it looked more bouncy and youthful.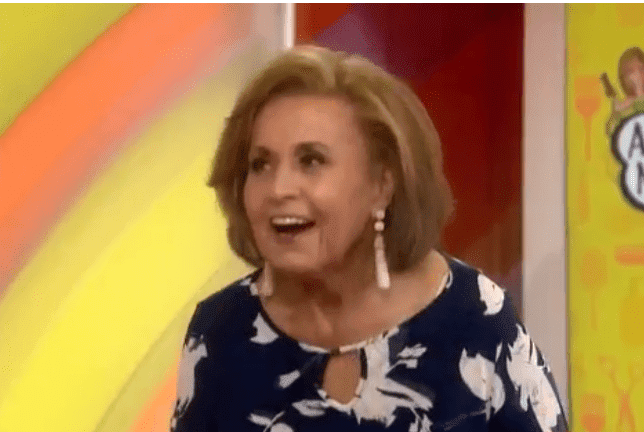 Donna's friends were shocked to see her new looks | Photo: YouTube/TODAY
Their excellent choices made for just the perfect change and left Donna feeling so youthful that when it was time for the final reveal, she stepped on stage with contagious exuberance. Stopping midway to pose for the cameras, she had her family members present screaming in awe.
Looking back to stare into the mirror, the school teacher was equally in for a huge surprise as she turned to find a gorgeous version of herself looking back. Even Hoda Kotb, the "Today" co-host, was stunned by the change and pointed out the fact that she and Donna looked a lot like each other!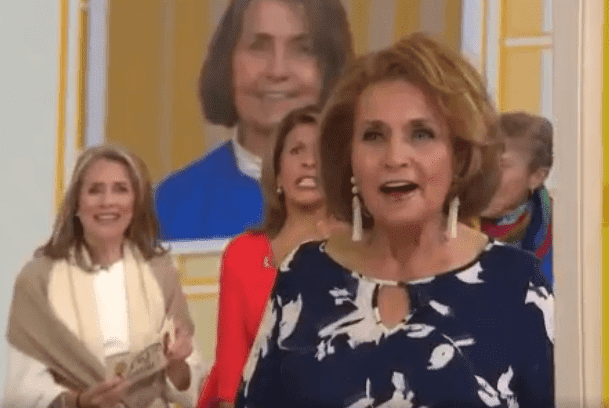 But the one who seemed mostly surprised by the transformation was Donna who couldn't believe she was staring at her own self | Photo: YouTube/TODAY
Aging is unavoidable, and you'd agree that keeping that youthful look could be very demanding. Unlike Donna who stuck to maintaining the natural, a woman, Marci Frank, chose to keep her gray hairs hidden. A "FaithTap" article had the widow explaining that after so many years of coloring her hair to look youthful, she was going for the natural way. Tired of hair dyes, she expressed excitement to "step out of her comfort zone."
Please fill in your e-mail so we can share with you our top stories!