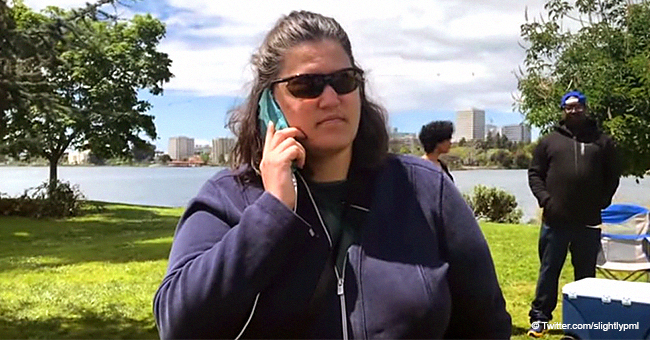 Michigan City Moves to Criminalize Using 9-1-1 against Black People
Authorities in Grand Rapids, Michigan introduced an adjustment to their city code which could make it illegal to call the police on black people for "participating in their lives."
Among other changes, the "bias crime reporting prohibition" is intended to help formulate the human rights ordinance. It will mostly combat the racial profiling of African Americans.
According to Michigan Live, there will also be components such as "expanded protected class definitions, identifying primary potential areas of discrimination, and an outline of the referral and compliance process."
The ordinance will criminalize actions taken by anyone who denies another person of civil rights enjoyment, or who discriminates against their civil rights due to race, religions, gender, sex, sexual orientation, age, marital status, medication condition, disability, height, weight, source of lawful income, national original, or perceived color.
If a person is charged, they may incur a fine of $500 per day by the city attorney's office. City stakeholders took part in a hearing held at the City Hall on April 23 to give their input on the proposal. Next month, leaders of the Commission will formally vote on the matter.
The executive director of the non-profit advocacy group LINC Up, Jeremy DeRoo, cited the reason for the proposal, saying "disparities exist in Grand Rapids." He pointed to the 2017 incident in which a white woman called the police on some African Americans having a graduation party in Mulick Park.
He explained:
"Often times, the Grand Rapids Police Department ends up being caught in the middle of what is a bigger community problem. They look bad because they approach individuals who are people of color, and it appears the police department is biased when really they're responding to phone calls made by the community and it appears that a number of those are motivated by people in a discriminatory way."
A team of people who work against capitalism, called Occupy Wall Street, also spread the news via Twitter.
DeRoo further described the new ordinance as a "backbone supporting and addressing [the issues]." Patti Caudill, a Diversity and Inclusion Manager, undermined any suggestions that the ordinance was supposed to "discourage 911 calls."
Instead, she said, it should force people to "check their biases" before dialing in the three numbers. "Call the police, but if you're calling because your neighbors are having a barbecue and you're calling because of some implicit bias because they're people of color, we don't want to see that," she asserted.
In the past, we've seen things like black people getting called on for going to a public pool, babysitting white children, moving into a new apartment, and barbecuing in a park. Even a little girl had the police called on her for selling water on the sidewalk.
Back in October 2018, a Black student of the Catholic University of America got into an argument with the librarian about using the facility to study. Pablo Gonzalez reassured the woman, named Brittany McNurlin, that he had permission from the faculty.
McNurlin put up a lengthy debate then finally gave in. When Gonzalez confronted her about the reason she wanted to refuse him entry, the woman called the police. Gonzalez began taping what happened. Upon arrival, the officers forced him out of the library.
The student took the matter up with human resources, who attempted to dismiss the situation until Gonzalez produced the tape. That's when they had McNurlin undergo further training. The incident was added to a long list and the hashtag #StudyingWhileBlack was created.
Black people voiced their discontent for the matter as well as all other incidences and it's good to see that steps are being taken. Grand Rapids residents who want to weight in on their local ordinances should email crc@grcity.us with any comments.
Please fill in your e-mail so we can share with you our top stories!