Remember Winston in 'Ghostbusters'? His Eldest Son Shares His Name and Is Also an Actor
"Ghostbusters" alum Ernie Hudson opened up about his personal life and his relationship with actor son Ernie Hudson Jr. 
Ernie Hudson is a familiar face to TV audiences, but he will always be remembered as Winston Zeddemore in the 1984 blockbuster "Ghostbuster" movie.
Hudson's legacy is in good hands, and his look-alike son, Ernie Hudson Jr, is following in the family business.
ERNIE HUDSON'S MILITARY BACKGROUND
Hudson joined the Marine Corps straight after high school but was dismissed when he was diagnosed with asthma.
At a loss about which direction he wanted his life to take, Hudson moved to Detroit, Michigan. There he joined Concept East, the oldest black theatre company in the United States as a  playwright, and was first bitten by the acting bug.
A YALE SCHOOL OF DRAMA GRADUATE
Hudson went on to join the prestigious Yale School of Drama and graduated with a Master of Fine Arts. Hudson met director Ivan Reitman on "Spacehunters" and was asked to join Bill Murray, Dan Akroyd, and Harold Ramis on the cast of "Ghostbusters."
A new "Ghostbusters" is now in the works and scheduled for release in 2020 with a brand new cast, including Captain Marvel's McKenna Grace.
LIFE AFTER "GHOSTBUSTER"
"Ghostbusters" put Hudson on the map, and from then on he has worked ceaselessly.  
His oldest son, Earnest Lee Hudson Jr. is also an actor. He attended the California University of Pennsylvania and completed his Masters of Science in Exercise Science, before taking up acting. Ernie Hudson Jr. co-starred with his father in "Oz," playing Muslim inmate Hamid Khan.
Thx @EBONYMag 4 the warm inclusion 2 #EbonyPower100 4 #TheFamilyBusinessBET w/ @mrdhen. @NeYoCompound gr8 2 hang 👌 pic.twitter.com/FtbUDhocI9

— Ernie Hudson (@Ernie_Hudson) December 1, 2018
ERNIE HUDSON'S INTERRACIAL MARRIAGE
Hudson shares his two older sons, Ernie Jr, and Rahaman with his first wife, Jeannie Moore. 
Hudson first met Linda Kingsberg, who is white, when he was working on a production of Howard Sackler's play "The Great White Hope." He admits that he worried about their prospects as an interracial couple, and about having biracial children.
Nonetheless. love won out, and the two tied the knot in 1985, and share two sons: Andrew, 31, and Ross, 29.
You could celebrate the 35th anniversary of Ghostbusters with Dan Aykroyd and Ernie Hudson as their VIP at Fan Fest! Are you up to fight ghosts with them in a prototype Ghostbusters AR experience? Support two great causes and ENTER: https://t.co/WNtKKtXgqH pic.twitter.com/NFYdjksRcp

— Ghostbusters (@Ghostbusters) April 18, 2019
ERNIE HUDSON BACK IN NEW "GHOSTBUSTERS"?
Fans of the original "Ghostbusters" were thrilled to see Ernie Hudson in a cameo role in the remake that had paranormal enthusiasts Erin Gilbert, and Abby Yates, nuclear engineer Jillian Holtzmann, and subway worker Patty Tolan save the world from an evil genius.
A new "Ghostbusters" is now in the works and scheduled for release in 2020 with a brand new cast, including Captain Marvel's McKenna Grace. The new movie is in the hands of director Jason Reitman, the son of Ivan Reitman, who directed the original blockbuster.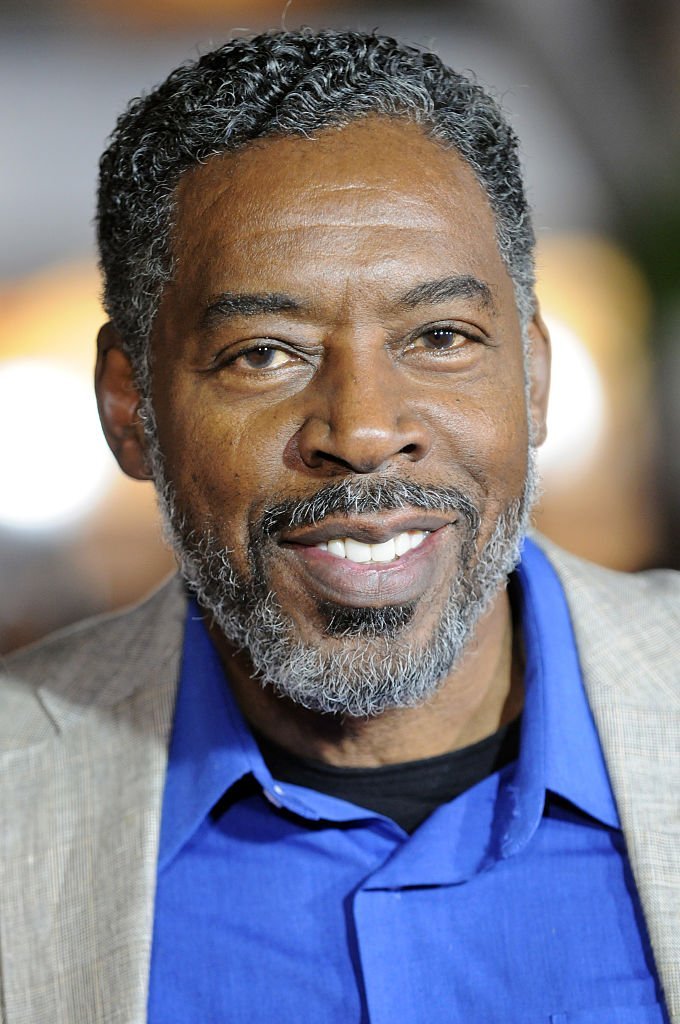 It remains to be seen if Reitman will bring the original "Ghostbusters" together again for one last curtain call.