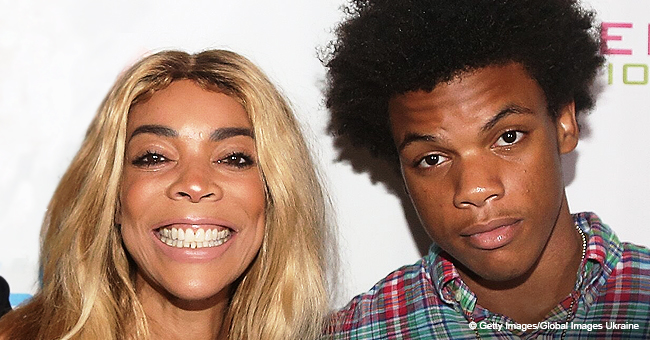 Wendy Williams Spotted with Son Kevin as She Starts 'New Life'

Wendy Williams' fans and friends applaud as she starts her new life with her son's support after kicking out her cheating husband.
Wendy Williams' millions of fans are overjoyed to see the talk show host finally take a stand over her husband Kevin Hunter's rampant infidelities.
The talk show host is now starting a new chapter, after she evicted Hunter from her home and from her life.
WENDY WILLIAMS'S HARROWING ORDEAL
It's been painful for Williams' friends to see her suffering and humiliation at Hunter's hands.
The man, who allegedly brutalized Williams, had been having a decades-long affair with a massage therapist, Sharina Hudson. The final straw was when Hudson gave birth to a baby girl said to be Hunter's last month.
WENDY WILLIAMS TAKES A STAND
Williams took action after learning that Hunter had been showering Hudson with jewelry and had bought his mistress a Ferrari.
She fired him from his job as a producer on her show, and as her manager, served him with divorce papers, and forced him to move out of her home.
Williams even had the brand new Ferrari he's bought for Sharina Hudson repossessed.
WENDY WILLIAMS' SON KEVIN SUPPORTS MOM
Williams has been counting on the unconditional support of her 19-year-old son Kevin Hunter - and has hinted that there is "someone special" in her life, with whom she spent Easter.
WENDY WILLIAMS STANDING STRONG AND LIVING SOBER
The talk show host, who had had a recent relapse into alcohol and prescription drug abuse over Hunter's infidelity, is now sober and taking charge of her life.
"It'll be Wendy on the her own. I have to tell you, you know I've been dealing with issues with addiction. Alcoholism, and I have a whole new life that I plan for myself and my son,'"said Williams.
Williams will be moving out of the sober living facility she has been residing in, in Queens, and moving back home with her son-
Kevin too, is recovering from drug addiction, and hopefully, the two will be able to take up the strands of a new and better life together.
KEVIN HUNTER'S NEW LIFE WITHOUT WENDY WILLIAMS
If Wendy Williams can look forward to a new life with a new sense of freedom and empowerment, Kevin Hunter will be facing hard times without access to her money.
Hunter, who had been splurging on expensive gifts for his mistress with Williams' money, has now been cut off from the source - and fired from his job on her show.
Williams even had the brand new Ferrari he's bought for Sharina Hudson repossessed.
Well done, Wendy Williams.
Please fill in your e-mail so we can share with you our top stories!