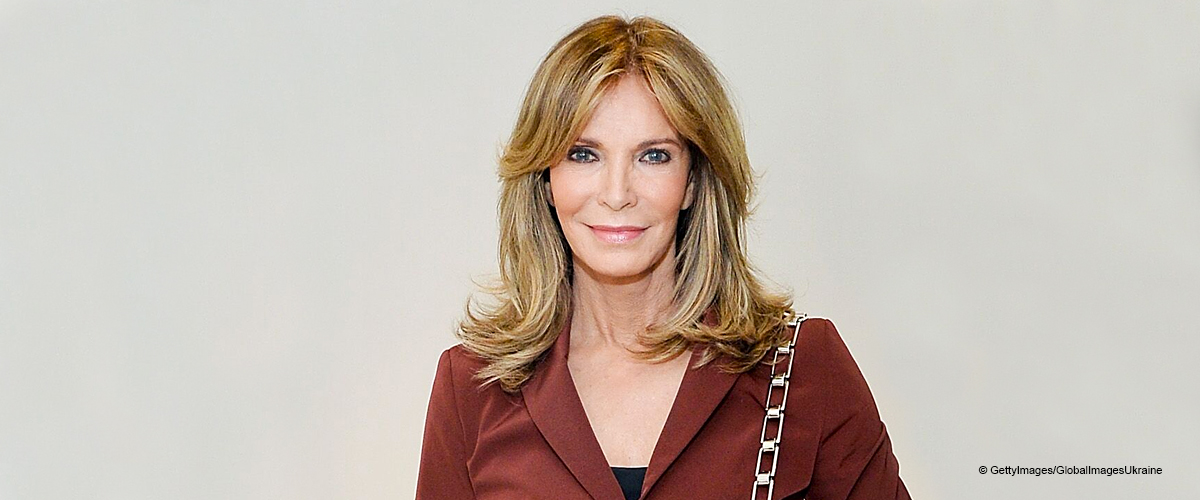 Jaclyn Smith, 73, Becomes a Grandmother Again and Shares a Photo of Her Tiny Granddaughter
The legendary actress from Charlie's Angels, Jaclyn Smith, became a grandmother for the second time and celebrated the good news through her social media.
Jaclyn Smith, 73, revealed that she has become a grandmother for the second time and as expected, the actress could not contain the excitement and desire to share her happiness with all her fans through a sweet photo she posted on her Instagram account
The Texas native didn't reveal which of her two children was the one who brought her this beautiful gift; she has her daughter Spencer, 33, and her son Gaston, 37, with her ex-husband Anthony B Richmond.
That's a really lovely little girl.
Smith is a proud grandmother that loves being close to her first granddaughter Bea, who has inspired her to stay fit and healthy according to the actress.
"I do realize with two-year-olds you need to be in good shape -- your knees, your back, everything -- because they're everywhere. There's something exciting about it that makes me say, 'Hey, I better work out because I've got to run after her.' And I do. So she's a plus," said the current fashion designer.
When Bea was born and Smith became a grandmother for the first time in 2016, the veteran of Charlie's Angels felt such great happiness that she said she just couldn't put it in words: "The love that you have for your children, it's like 'Oh my God. But this is even bigger — there are no words."
We are sure that this second addition to the family has filled with joy the life of the actress who, despite her 73 years of age, looks better and better as the time passes by.
Charlie's Angels was a successful television show that chronicled the lives of three beautiful women who worked as spies for the invisible boss Charlie Townsend. Smith played the role of Kelly Garrett and was the only original star that remained in the series throughout her career.
Once the successful series ended in 1981, Smith combined her career as a television actress with a new passion: fashion design. From that moment, the actress immersed herself in the world of the textile industry with a successful clothing line for Kmart.
The brunette beauty recently attended a benefit for the Farrah Fawcett Foundation in Beverly Hills, where the actress attracted everyone's attention by wearing her eternal youthful appearance and full of enthusiasm.
Smith looked radiant and ageless in her ivory blouse and beige pants, which combined with pointy nude shoes that made her look elegant as always. Among the other guests were Eva Longoria, Melanie Griffth, Alana Stewart, and Carole Bayer Sager.
Please fill in your e-mail so we can share with you our top stories!