Nicolas Cage's Rendition of 'Purple Rain' at a Karaoke Bar Totally Rocks
Nicolas Cage relieved his pain from the past couple of months with an emotional rendition of "Purple Rain" at a karaoke bar which was caught on the footage.
Nicolas Cage, 55, may have released his frustrations and sad emotions regarding his recent marriage fallout with Erika Koike, only four days after their wedding, through a karaoke session over the weekend.
Nicolas Cage's 4-Day Bride Erika Koike Has a Criminal Record Including 2 DUIs https://t.co/nNSYeFRibq

— People (@people) April 1, 2019
Footage, obtained by the Daily Mail, showed the actor consoling himself through a rendition of Prince's "Purple Rain," a hit in the '80s, in LA's Koreatown on Easter Sunday. The clip showed Cage in a grey button-down shirt and dark pants while belting out the lyrics of the song which he sang with he sang from the bottom of his heart.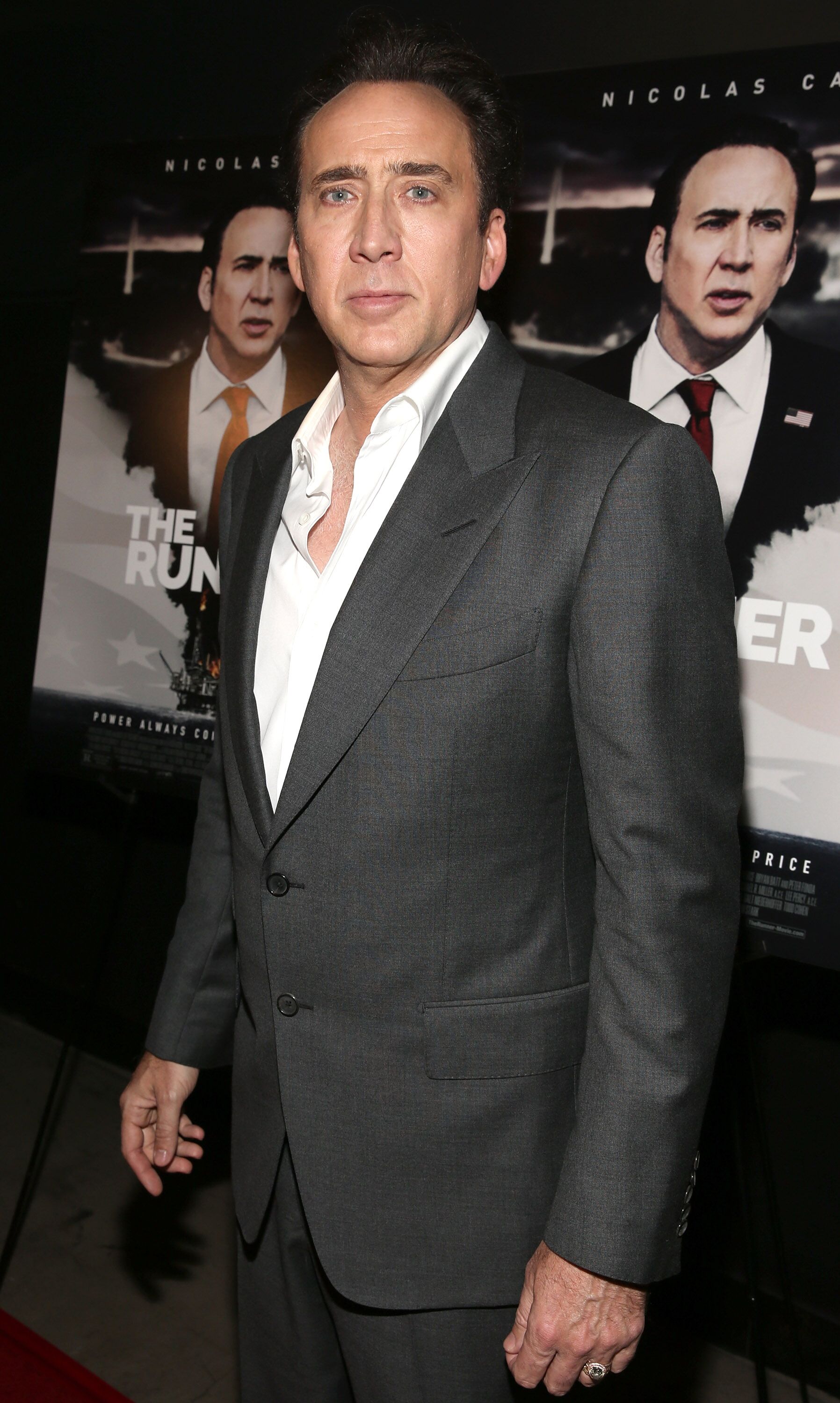 Last month, Cage filed for an annulment only after four days of being wed to Erika Koike, 34, in Las Vegas. The impulsive wedding took place after a night out drinking, without the actor thinking of the implications of having a marriage in a split second.
Nicolas Cage Angrily Sings 'Purple Rain' at Karaoke Bar After Filing Annulment https://t.co/o5EEMcb9gP

— TMZ (@TMZ) April 23, 2019
Cage said that the intoxication made him think irrationally and that there was a case of fraud done by Koike, who did not fully disclose her criminal history before the ceremony, which includes driving under the influence in 2011 and domestic violence in 2005 with her former partner.
The makeup artist sought spousal support shortly after Cage decided to part ways, saying that her relationship with Cage took a toll on her reputation which is now probably destroyed and having missed job opportunities.
Nicolas Cage's wife of four days is seeking spousal support in their ongoing divorce battle: https://t.co/fZWPslr09k pic.twitter.com/OHCnpdLSTY

— Complex (@Complex) April 22, 2019
The "Ghost Rider" actors marriage to Koike was his fourth since 1995 when he married his first wife, actress, Patricia Arquette. His second spouse was Lisa Marie Presley in 2002, which lasted for only two years.
Alice Kim was his last wife before Koike but also ended in a separation in 2016, despite being together for 12 years and having a son, Kal-El.