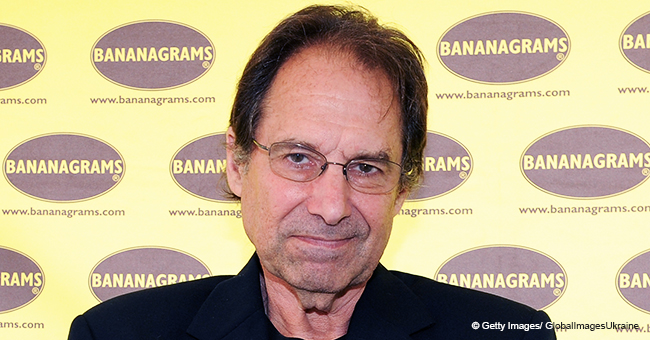 David Milch, Creator of 'NYPD Blue,' Reveals His Alzheimer's Diagnosis, Says 'It's Progressive'

David Milch, the creator of "NYPD Blue" and "Deadwood", speaks openly for the first time about his diagnosis of Alzheimer's disease.
Almost a year after receiving the news, the long-time TV producer recently began to understand what entails the diagnosis of the disease for his life and career within the television industry.
Milch spoke openly to Vulture in an interview published on Tuesday in which he explained the diagnosis received: "As best I understand it, which is minimal, I have a deterioration in the organization of my brain and it is progressive, and in a way discouraging. In more than some ways, in every way I can think of."
According to the creator of the ABC's long-running crime drama, about five years ago he began to notice that something was wrong with him after he began to see changes in his behavior and in his ability to focus.
The producer of television series explained that not only did he notice that his memory was failing him, but also his friends and family began to realize that he was showing a shorter temper than normal.
After experiencing all these symptoms for some time, Milch decided to undergo a brain scan to determine what was causing all these changes. However, the results of the exams revealed that he had Alzheimer's.
Milch revealed that at the time of receiving the diagnosis he realized that everything made sense, at the same time he remembered that his father also experienced similar things and therefore believed that he had the same condition.
However, Milch has not been let down by the daunting diagnosis and has always kept working. So much so that he managed to write the script for the next Deadwood TV movie.
The film will premiere on May 31, 13 years after the end of the original series, and will feature most of the actors that were part of the original cast, including Ian McShane and Timothy Olyphant.
Milch has received full support from his team and the people he works with at HBO since he first spoke publicly about the diagnosis, the network even issued a statement expressing the following:
"We treasure our relationship with David Milch, a beloved and long-standing member of the HBO family," a rep for HBO told the outlet. "We honor David's privacy and stand by his side in every way as he faces this challenge."
It is important to know which are the main symptoms that occur in people suffering from Alzheimer's disease to be able to find an early diagnosis.
It is also important to keep in mind that although there is no cure for the disease, some of its causes have been determined. Our brain is cleansed of the beta-amyloid protein while we sleep, a protein that is associated with Alzheimer's disease.
Lack of sleep leads to an accumulation of protein in the brain, which in the long term could manifest as Alzheimer's disease.
Please fill in your e-mail so we can share with you our top stories!