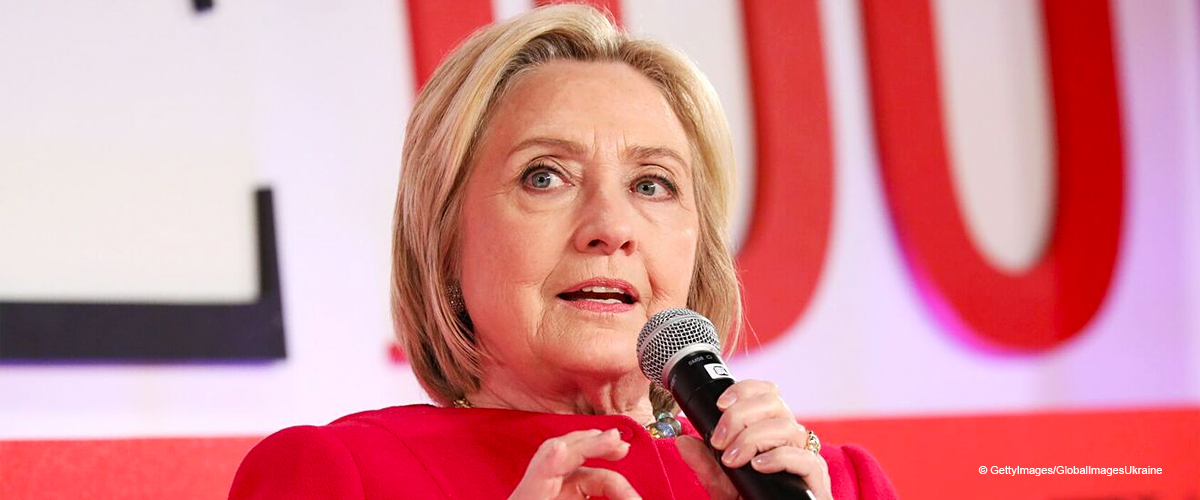 Hillary Clinton on Trump's Obstruction of Justice: 'You Can't Indict a Sitting President'
Hillary Rodham Clinton has affirmed that President Donald Trump would have been indicted according to the reports of Robert Meuller's Investigation if he wasn't in power.
While speaking at the Time 100 Summit on Tuesday, she said:
"I think there is enough there that any other person who engaged in those acts would certainly have been indicted."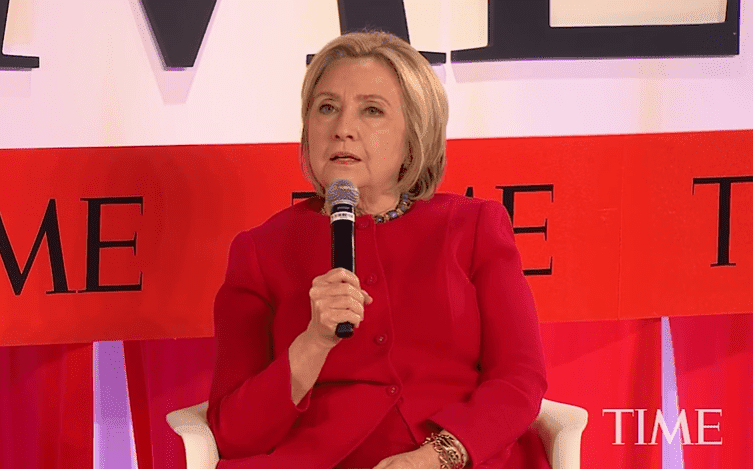 Hillary Clinton speaking at the Time 100 Summit.| Photo: YouTube/ Time.
She then added:
"As I read it, basically what I thought it was saying is 'Look we think he obstructed justice, here are 11 examples of why we think he obstructed justice.' But we are under the control of the Justice Department, and their rule is that you can't indict."
Hilary continued by explaining the function of "Check and Balance" and "The Congress." She said:
"I mean you could not be more explicit than, Please, look at this. You may look at it and conclude that it doesn't rise to an impeachable offense, that's your job, but I'm giving this to you."

Hillary Clinton speaking at the Time 100 Summit.| Photo: YouTube/ Time.
The Meuller report pointed out that although there was some form of contact between the Trump campaign and the Russians there is no concrete evidence to implicate the president and at the same time he is not exonerated.
The report now leaves The Congress with a decision to make on whether the situation calls for impeachment, in order to protect the integrity of the administration of justice which is also in accordance with the constitution.
The Interviewer then asked Clinton of her opinion on the impeachment saga. She advised that "The Democrats" should not rush to remove the president from office as she shared her experience on how "The Republicans" tried to impeach her husband over his relationship with Monica Lewinsky but it didn't work out because of a vote by the Senate. The former Democrat Presidential nominee said:
"That would be the likely outcome if House Democrats took a vote as well."
Rodham agreed with House speaker, Nancy Pelosi on the idea that they should be cautious with the impeachment process. She also advised that everyone should carefully study the Meuller report.
The Former First Lady said:
"It shouldn't be in preordained conclusion; it should be based on evidence, not on partisan advantage,"
Hilary Clinton concluded that her Presidential bid was negatively affected by all sort of interference, especially the leaking of her Campaign Manager's emails. She reiterated that the Robert Meuller report is a beginning and not an end.
Please fill in your e-mail so we can share with you our top stories!