Meet Matthew and Emily, Alex Trebek's Kids Who Are All Grown up and Take after Their Famous Dad
The Canadian-American TV personality most known for hosting the game show "Jeopardy!" since 1984 has two grown children with his wife of 29 years Jean. His family is his greatest support now that he is battling cancer.
78-year-old Alex Trebek has been a household name in the US for decades, due to his work on one of the country's most iconic and beloved game shows, but recently he is making headlines because of his Stage 4 pancreatic cancer diagnosis.
Since his health condition surfaced, the media and the public have focused more on Trebek's personal affairs and family, and the good news is that he counts with the support of his two grown children, son Matthew, and daughter Emily.
MATTHEW
29-year-old Matthew owns a restaurant in New York City, fulfilling a dream he had for some time. His restaurant is named Oso, and it is located in Harlem. Oso specializes in innovative Mexican food and cocktails.
"There was just something about the hospitality industry that I fell in love with," Matthew told Fordham News in 2016.
"It's great because it's very free form in that it allows you to venture out into so many different fields: design, food, drinks, music, graphic design, and even just talking to people," Alex's oldest said back then.
Matthew also owns a $1.9 million townhouse his celebrity father bought him close to his business, as the New York Post reported.
Matthew has described himself as being more like his mother, reserved an shy, while Emily would be more like their father, social and outgoing. Ironically, less is known about his younger sister.
EMILY
26-year-old Emily graduated from Loyola Marymount University in 2015, where she got a degree in psychology and philosophy, according to her LinkedIn profile.
Despite her educational background, Emily currently works as a Real Estate Investor, a business that allows her to follow some of her other interests, namely design and architecture.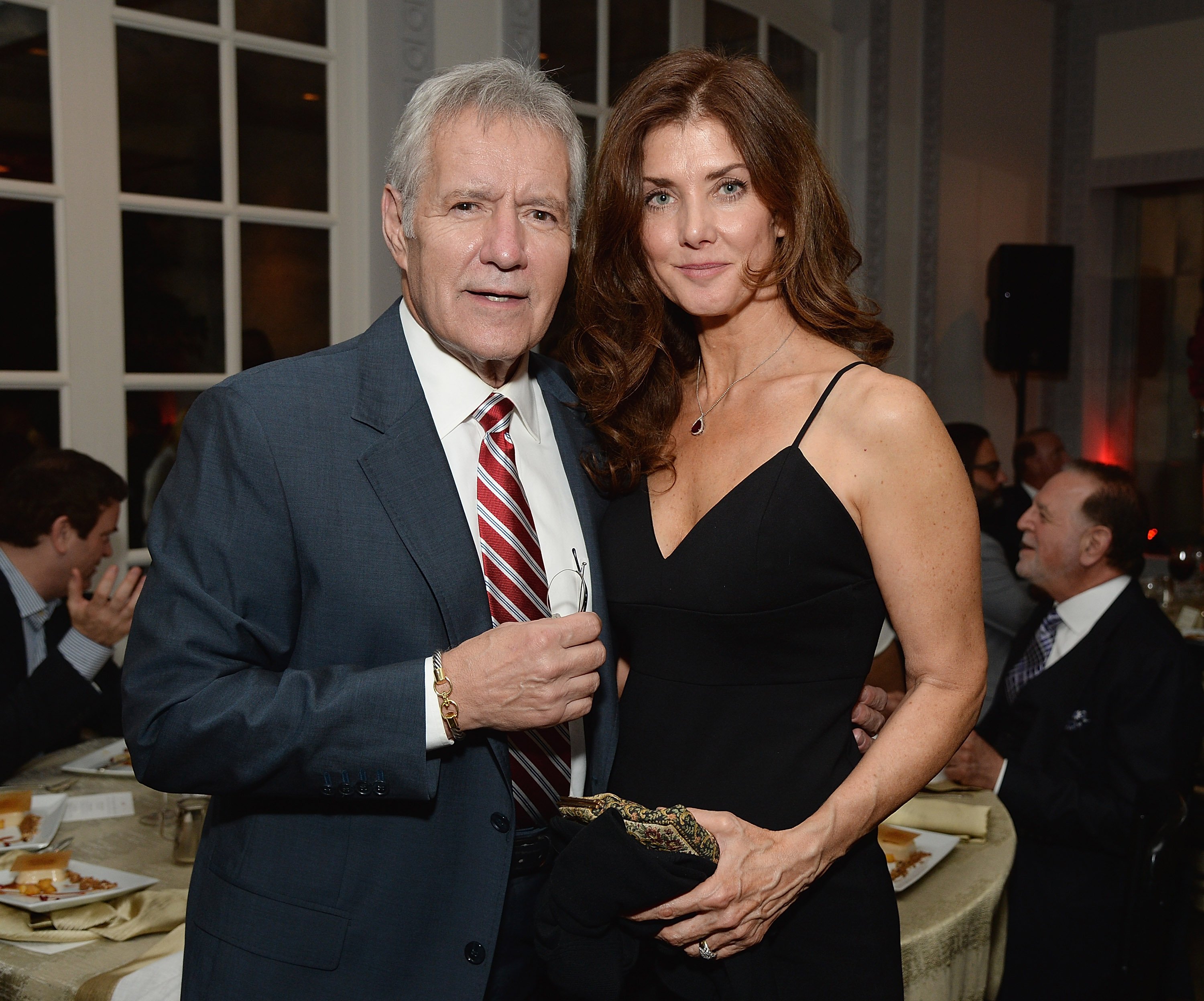 "I have always been interested in homes. When I was little, I wanted to be an architect. After graduating, I decided to get into real estate," Emily shared in 2017.
She got to work alongside her father when she embarked on her first property renovation project, as she revealed in an interview published on the Jeopardy! website.
"As I was getting ready to flip my first house, I told my dad that I wanted to do it with him. If dad can fix something, he will not have anyone else do it," Emily said with pride. "And I always watched him fix things, and wanted to learn," she added.
NICKY
Before having Matthew and Emily with Jean, his second wife, Alex was married to Elaine Callei from 1974 to 1981. She had a daughter from a previous relationship, Nicky, whom the TV host legally adopted.
Nicky always remained close to her adoptive father, and she currently works close to him as a production coordinator for "Jeopardy!"
Besides this, Nicky describes herself as "creator, owner, designer, singer, songwriter, [and] artist," on her Instagram profile.
POST-DIAGNOSIS 
Alex Trebek has chosen to stay positive in his struggle with pancreatic cancer. Less than one week after making his diagnosis public in March, he returned to film his show.
He managed to fulfill his hosting duties for the remaining season of the program, as he had vowed to, and during the taping of the last episode, he took a moment to give an optimistic update on his health.
Alex Trebek resumes taping "Jeopardy!" shows after his cancer announcement https://t.co/zMcPP3gjFb pic.twitter.com/EhspB8ZAFr

— CNN (@CNN) March 13, 2019
"I've always tried to be straight with you and I'm not going to stop now, so despite what you may have heard, I'm feeling good, I'm continuing with my therapy and we, by we, the staff, is already working on our next season, the 36th year of Jeopardy!" he said.
"I look forward to seeing you once again in September with all kinds of good stuff," Trebek added, after thanking his fans for their "continuing messages of encouragement and support."