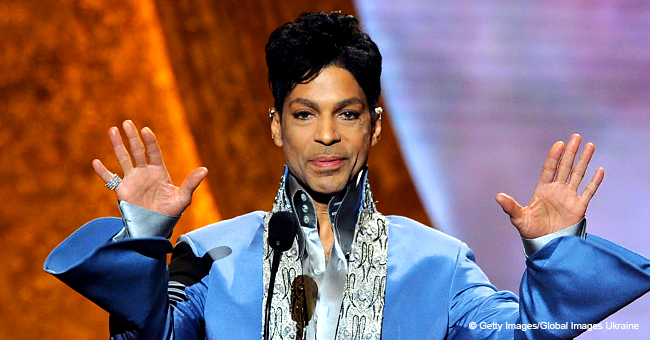 Remembering Prince: 11 Great Songs the Legend Wrote That Were Sang by Other Artists
Three years after the death of Prince, we remember 11 hit songs he wrote that were performed by other artists. With most of these songs, most folks were unaware that Prince was the mastermind until after his death.
When Prince died in 2016, there was no doubt the world had lost one of its most celebrated musicians of all time, but it wasn't until then that the breadth and depth of his legacy began to unravel.
Here are only 11 out of the many memorable songs Prince wrote for other artists.
1. "Nothing Compares 2 U" by Sinead O'Connor
Prince initially wrote and composed "Nothing Compares 2 U" in 1985 for his funk band side project, "The Family." The song did not receive much attention at the time, until five years later when the Irish singer Sinead O'Connor recorded a breathtaking cover that made it to Number One on the "Hot 100" chart.
In typical "Prince" fashion, the late icon reportedly told Rolling Stone he was thrilled about O'Connor's effort.
"I love it; it's great!" said the Purple Man. "I look for cosmic meaning in everything. I think we just took that song as far as we could, then someone else was supposed to come along and pick it up."
2. "Yo Mister" by Patti LaBelle
Prince displayed his songwriting and producing mastery on "Yo Mister" for LaBelle's 1989 album "Be Yourself." The song became one of the Godmother of Soul's highest-charting R&B hits.
3. "Love Song" by Madonna
Prince co-wrote "Love Song" with Madonna for her 1989 album "Like a Prayer." He also reportedly sang and played guitar on the track.
4. "I Feel For You" by Chaka Khan
Prince originally released this song in 1979, and it wasn't until five years later that Khan would put out her cover that made it to Number Three on the "Hot 100" Chart.
5. "Manic Monday" by The Bangles
Prince originally wrote this song in 1984 for another band, but it did not make it into a record, and two years later, the multi-talented singer gave it to the '80s pop-rock band, "The Bangles."
6. "With This Tear" by Céline Dion
Prince presented this 1992 masterpiece to Dion as a present, and the Canadian singing sensation sure did justice to it.
7. "Sugar Walls" by Sheena Easton
Prince wrote "Sugar Walls," described as "one of the most viscerally erotic double entendres in pop history," for Easton in 1984. The dance track would make it to Number Nine on the "Hot 100" Chart.
8. "Love… Thy Will Be Done" by Martika
The "Purple Rain" hitmaker co-wrote this song with Martika for her 1991 debut album, "Martika's Kitchen." It would eventually top pop charts in several countries and make it to Number Ten on the "Hot 100" Chart.
9. "The Glamorous Life" by Sheila E.
Prince initially wrote this song for the female singing group "Apollonia 6," but it was singer/percussionist Sheila E. that would eventually give life to "The Glamorous Life" in 1984.
10. "Stand Back" by Stevie Nicks
Prince teamed up with Nicks to create "Stand Back" for her 1983 album "The Wild Heart." The track would go on to become a top five hit and receive a Grammy nomination for "Best Female Rock Vocal Performance."
11. "How Come U Don't Call Me Anymore?" by Alicia Keys
Prince originally wrote and recorded this song in 1982, and when Keys released her cover in 2002, the track blew up commercially and made it to several charts across the world.
Prince passed away at the age of 57, but the rock/funk/R&B legend lives on, not only in his music but in those of others that he inspired.
Please fill in your e-mail so we can share with you our top stories!