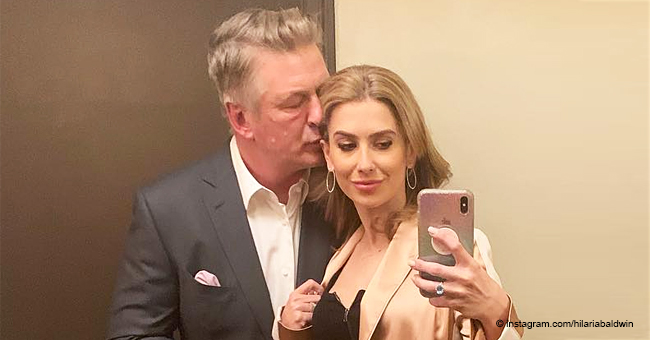 Alec Baldwin's Wife Shares Sonogram Video of 'Little Soul' after Suffering a Miscarriage
Two weeks after suffering a miscarriage, Hilaria Baldwin shared a sonogram video of the baby she tragically lost. If it isn't the saddest thing in the world right now, we don't know what is.
Assuring her fans that she is doing well after the incident, Hilaria shared how she is "feeling like herself again" in the emotional post.
"Since so many of you have been asking, I want to tell you that I am doing well. It has been 2 weeks since the d&c and I am physically starting to feel like myself again. Emotionally I am ok too...when we choose to become parents, we take a big risk with our hearts," she wrote.
Continuing her post, she shared how she is "emotionally okay" after losing her child, adding that the choice of becoming a parent is a big risk that one takes.
Her words were tear-jerking as she continued to write about her experience after losing her baby.
"This time, when I opened my heart up to another baby, he or she didn't stay very long. But I love this little soul deeply and wholly. We all have a purpose in life, and I believe my little one left positivity in its short life. I felt a deep provocation to share what was going on and, in being so open, some great conversations emerged," Hilaria wrote, pouring her heart out.
She continued her post with a positive message for anyone who has suffered a miscarriage in their life as she wrote how they don't have to feel ashamed or scared after the horrible experience. Hilaria further added that she came forward so she could " share and create a spark" through her healing message.
Meanwhile, the fitness guru is easing back to her normal life with her physical routine. The 35-year-old previously shared a video of herself doing some light exercise during her recovery.
We hope the mother-of-four will make a full recovery soon!
Please fill in your e-mail so we can share with you our top stories!