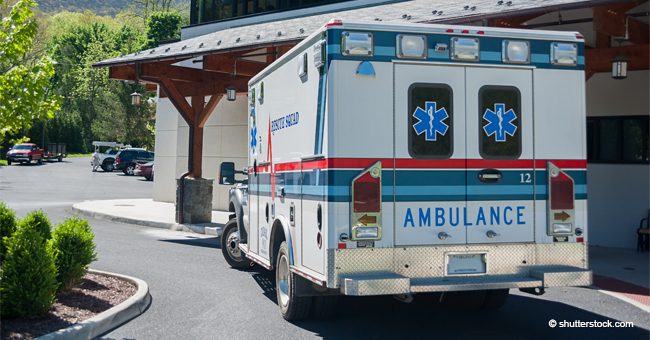 CDC Issues Warning about Ground Beef as 156 People in 10 States Are Sickened by E Coli Oubreak
Ground beef tainted by E. coli caused the hospitalization of 20 people, and the CDC urged consumers to be careful with specific batches of the meat are on recall.
The O103 strain of the E.coli bacteria sickened 156 people in 10 states across the US and is linked to ground beef eaten in restaurants as well as at home. No common brand, distributor, or supplier of ground beef has been identified.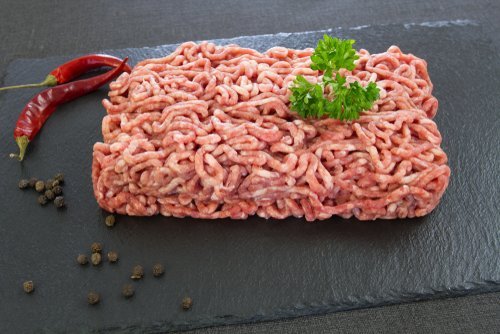 Raw ground beef. | Source: Shutterstock
According to the Department of Agriculture's Food Safety and Inspection Service, K2D Foods, trading as Colorado Premium Foods in Carrolton, Georgia issued a voluntary recall on 113,424 pounds of raw ground beef products.
24-pound packages of ground beef that got shipped in cardboard boxes marked "Ground Beef Puck" marked with the "use thru" dates of 4/14/19, 4/17/19, 4/20/19, 4/23/19, 4/28/19, and 4/30/19, got recalled, as per the USDA.
These packages got shipped to Ft. Orange, Florida, and Norcross, and Georgia, and got distributed to restaurants after.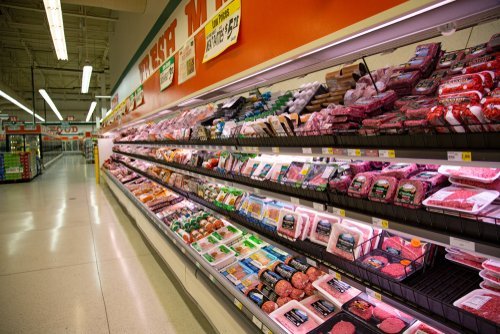 Packaged meats in supermarket refrigerated section. | Source: Shutterstock
No deaths have been reported since the beginning of March, while Kentucky had 65 cases so far, Tennesee had the next highest amount of cases at 41, and Georgia with the third highest amount of infections at 33.
The CDC added that cases also got reported in Virginia, Ohio, Mississippi, Minnesota, Indiana, Illinois, and Florida.
A Seattle food safety attorney and publisher of Food Safety News, Bill Marler, said the voluntary recall suggested that state and federal officials involved took the outbreak seriously.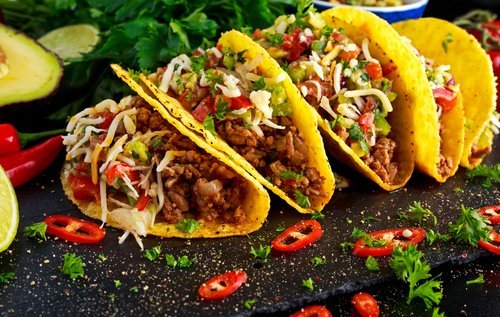 Taco shells with ground beef and home made salsa. | Source: Shutterstock
During a statement sent to USA TODAY he added, "Given the numbers of people sickened with E. coli O103 and the number of states involved, I expect the scope of the recall to expand in the coming hours."
The CDC is not currently recommending that consumers avoid ground beef products, but said that anyone that handles ground beef should cook it thoroughly to prevent the spreading of the bacteria. Store raw food separately and wash your hands properly with warm water and soap after handling it.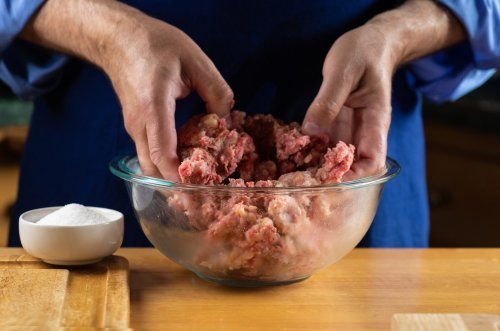 Hands of a home cook mixing fresh ground meat. | Source: Shutterstock
When contracting the bacteria, it takes about three or four days before the infection occurs, this can leave one with severe stomach cramps, diarrhea, and vomiting which can last up to a week.
Severe cases of the infection can lead to hemolytic uremic syndrome, which is a type of kidney failure.
E. coli can cause an infection even in small amounts, such as a mouthful of contaminated water or from eating a slightly undercooked hamburger.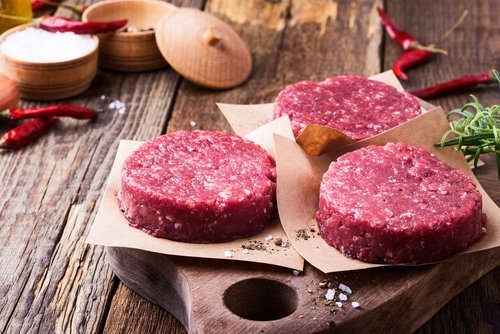 Organic raw ground beef, round patties for making homemade burger on wooden cutting board. | Source: Shutterstock
The bacteria also easily travels from person to person, especially if those infected don't wash their hands thoroughly, family members of those infected, particularly young children are also like to get infected.
There are no treatment or prevention for the infection with rest and keeping hydrated recommended, according to the Mayo Clinic.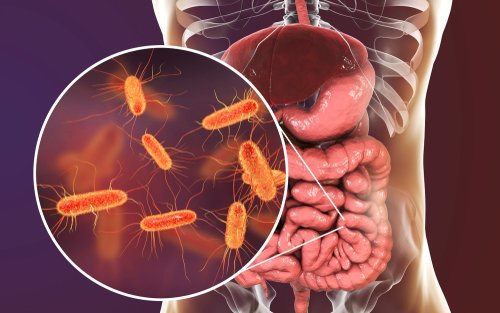 3D illustration showing anatomy of human digestive system and enteric bacteria Escherichia coli, E. coli. | Source: Shutterstock
Researchers are investigating potential vaccines, but none are yet available.
While on the subject of infections and vaccines, a Kentucky Governor recently sparked controversy during a radio interview. After an outbreak of chicken pox in the area, he spoke of how he deliberately exposed his children to the disease instead of getting them vaccinated.
Please fill in your e-mail so we can share with you our top stories!