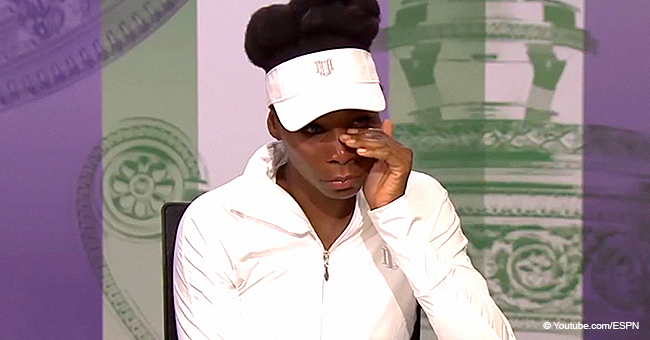 You Just Feel Beat Up,' Venus Williams' Career Almost Stalled after Autoimmune Disease Diagnosis
Venus Williams was diagnosed with an autoimmune disease that almost ended her career, and she was absolutely devastated.
In 2011, Venus had to withdraw from the US Open tournament after she was diagnosed with an autoimmune disease called Sjogren's syndrome. This particular disease causes its victims to have debilitating joint pain, swelling, numbness, and fatigue. For Venus, this meant tiring practices, stressful games, and a whole lot of pain.
Sjogren's Disease also has the body's immune system attacking its own healthy tissues, particularly its moisture-producing glands. For years, Venus tried to live life normally with the symptoms that were appearing, but now, she finally found the reason why she's been feeling that way.
For Venus to back out of the US Open, the pain must have been immensely unbearable, as she is not one to back down any fight. After all, she was the first American black woman to be ranked #1 in the entire world. She has seven Grand Slam titles, more than any other active female player except for her younger sister, Serena Williams. However, despite all these accolades, she still had to walk away from tennis for a while because of her health condition.
The Williams Sisters in the US Open
The Williams sisters have not been having good US open seasons, as even Serena has been having a hard time getting her rhythm back. In fact, she even lost the US Open final against Naomi Osaka in the 2018 competition, which at the time, Serena thought she was robbed.
Throughout the match, Serena was getting angry with the umpire, Carlos Romero, for robbing her of a point and sanctioning her with unfair violations. According to Serena, she has never cheated in her life and would rather lose the game than cheat. However, during that time, she was being accused of cheating by the umpire.
Despite her loss and the controversy surrounding it, Williams proved she was a woman of grace and character by asking her fans not to boo Naomi, who just won Japan's first ever Grand Slam singles title.
Please fill in your e-mail so we can share with you our top stories!