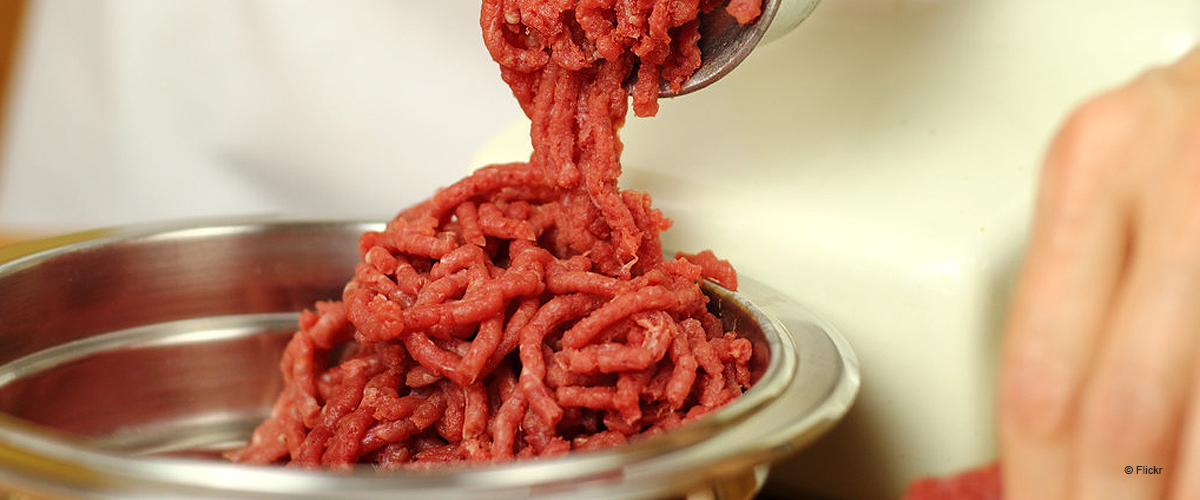 Over 165,000 Pounds of Ground Beef Linked to E. Coli Outbreak Recalled
A recent outbreak of E. Coli breakout resulted in two companies in America recalling over 165 000 pounds of ground beef.
Meat producers in Georgia and Illinois issued an urgent recall earlier today. The Georgian meat producer recalled more than 56 tons of raw ground beef products and the other recalled more than 26 tons over concerns of E. coli contamination.
The recall comes in the midst of an outbreak affecting 10 states across the country. The U.S. Department of Agriculture's (USDA) Food Safety and Inspection Service announced the bacterial outbreak and the recalls.
K2D Foods issued the recall for approximately 113,424 pounds of ground meat products and in particular their vacuum-sealed packages of products labeled "ground beef puck." The recall applies to products that have been shipped to distributors in Port Orange, Fla. and Norcross, Ga., to be sent out to restaurants.
A package of ground beef from K2D foods collected by investigators at a Tennessee restaurant where people with reported cases of E. coli infection had dined, tested positive for Escherichia coli O103.
Grant Park Packing also recalled around 53,200 pounds of specific raw ground beef products shipped with labels including "North Star Imports & Sales" and "for institutional use only." These products were shipped to Minnesota and Kentucky.
The USDA also revealed that unopened packages of the ground beef also tested positive for E. Coli. However, they did not specify where it was collected.
The current outbreak linked to the tainted ground beef has spread to 10 states and 156 people tested positive for infection, according to the Centers for Disease Control and Prevention. From the 156 people with reported cases, 20 had been hospitalized and no deaths were recorded.
The CDC recommends thorough handwashing, washing fruits and vegetables, cooking meat thoroughly and avoiding cross-contamination in food preparation to prevent E. coli illness.
Please fill in your e-mail so we can share with you our top stories!