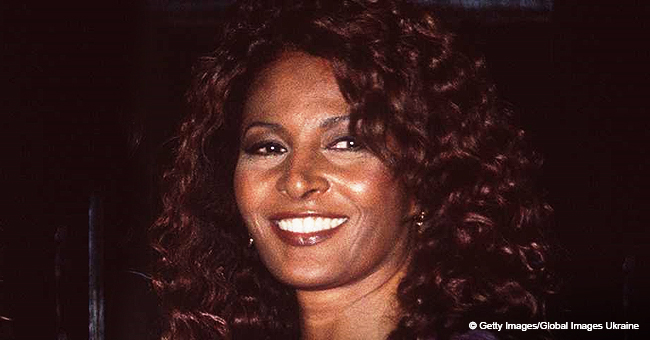 Pam Grier Was Once Given 18 Months to Live after Cancer Diagnosis

Sultry 70s actress Pam Grier revealed that her toughest battle yet was against stage 4 cervical cancer.
Back in the 70s, Pam Grier was the poster girl for the sexy, tough heroine who could take on any villain without smudging her eyeliner.
Grier was Foxy Brown, unflappable, unbeatable and apparently invulnerable. but the reality was very different.
"It was the '80s and everyone was buying a second and third home and moving into lifestyles that were fruitful- I was thinking I would have that. It was time to get married, maybe have children, and it all came to a screeching halt."
PAM GRIER'S DEVASTATING DIAGNOSIS
At the age of 39, Grier was diagnosed with stage-four cervical cancer, and doctors held out little hope for her.
She was told she had 18 months to live at the most, but Grier was determined to fight for her life in reality as tenaciously as she did on screen.
PAM GRIER'S TOUGHEST FIGHT
Determined to survive, Grier underwent surgery to remove affected tissue, only for doctors to discover that the cancer was more widespread than they had initially believed.
After her second surgery, doctors suggested Grier try Easter medicine as a complementary treatment
FACING CANCER ON HER OWN
For Grier, cancer was an old enemy. Breast cancer had already claimed the life of her cousin/ adopted sister Krista, now it was Grier's turn.
"Other than my sister, there is no history of cancer in my family. We think hers was possibly from being a flight attendant because a lot of women became very ill working in those types of environments," Grier said.
BEATING THE BEAST
After her second surgery, doctors suggested Grier try Easter medicine as a complementary treatment, and she consulted Chinese herbalists and started practicing yoga.
Grier is now cancer free, and in 2010 she published her autobiography, "Foxy: My Life in Three Acts" to critical acclaim.
Pam Grier is currently starring in a new sitcom "Bless This Mess" which premiered on April 16, 2019.
A FILM BASED ON PAM GRIER'S LIFE
A biopic about Pam Grier's life, and based on her book "Foxy: My Life in Three Acts" is in the works, and will focus on her troubled relationship with comedian Richard Pryor.
Though the actress who will play Grier is yet to be named, "Saturday Night Live" cast member Jay Pharoah has already been cast to portray Pryor.
Pryor and Grier's relationship foundered due to his addiction to cocaine, and his profound insecurity. A date for the movie's release has yet to be announced.
Please fill in your e-mail so we can share with you our top stories!