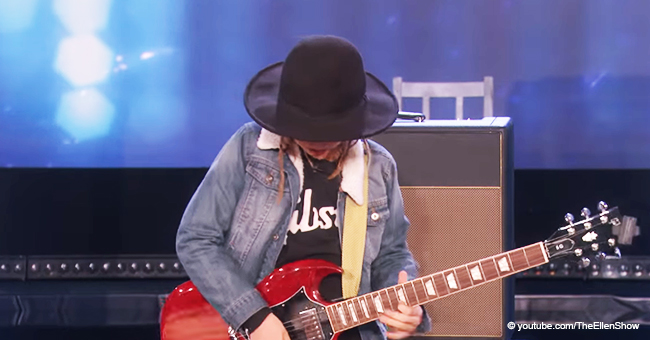 Gifted 9-Year-Old Boy Gets Standing Ovation for a Brilliant Rendition of a Guns N' Roses Song
Taj Farrant, a 9-year-old rockstar from Australia, has impressive music skills. The young star stunned the audience on "The Ellen Degeneres Show" with his fabulous two-minute solo of Guns N' Roses' hit song "Sweet Child O' Mine."
Ellen Degeneres was blown away by the young rocker's performance during the show.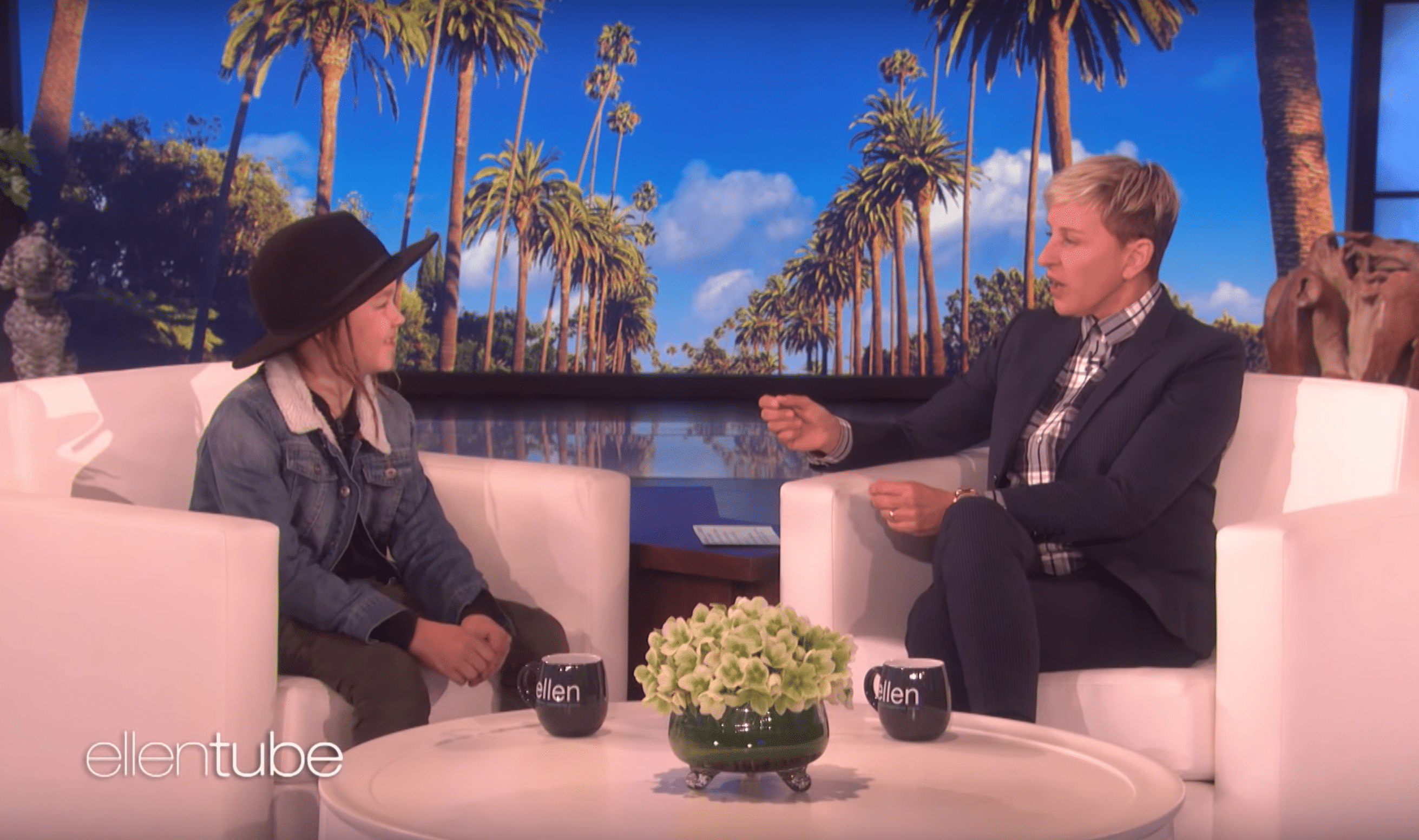 Taj Farrant and Ellen Degeneres on Ellen's show. | Source: YouTube/TheEllenShow
"Y'all are about to get your minds blown," Ellen told her audience. "We meet a lot of talented kids on this show. Our next guest is truly something special."
Taj looked every inch the rock star he is when he stepped on to the stage in his denim jacket paired with a stylish hat. His dreadlocks stuck out of his hat as he strummed his electric guitar, looking like a rock god.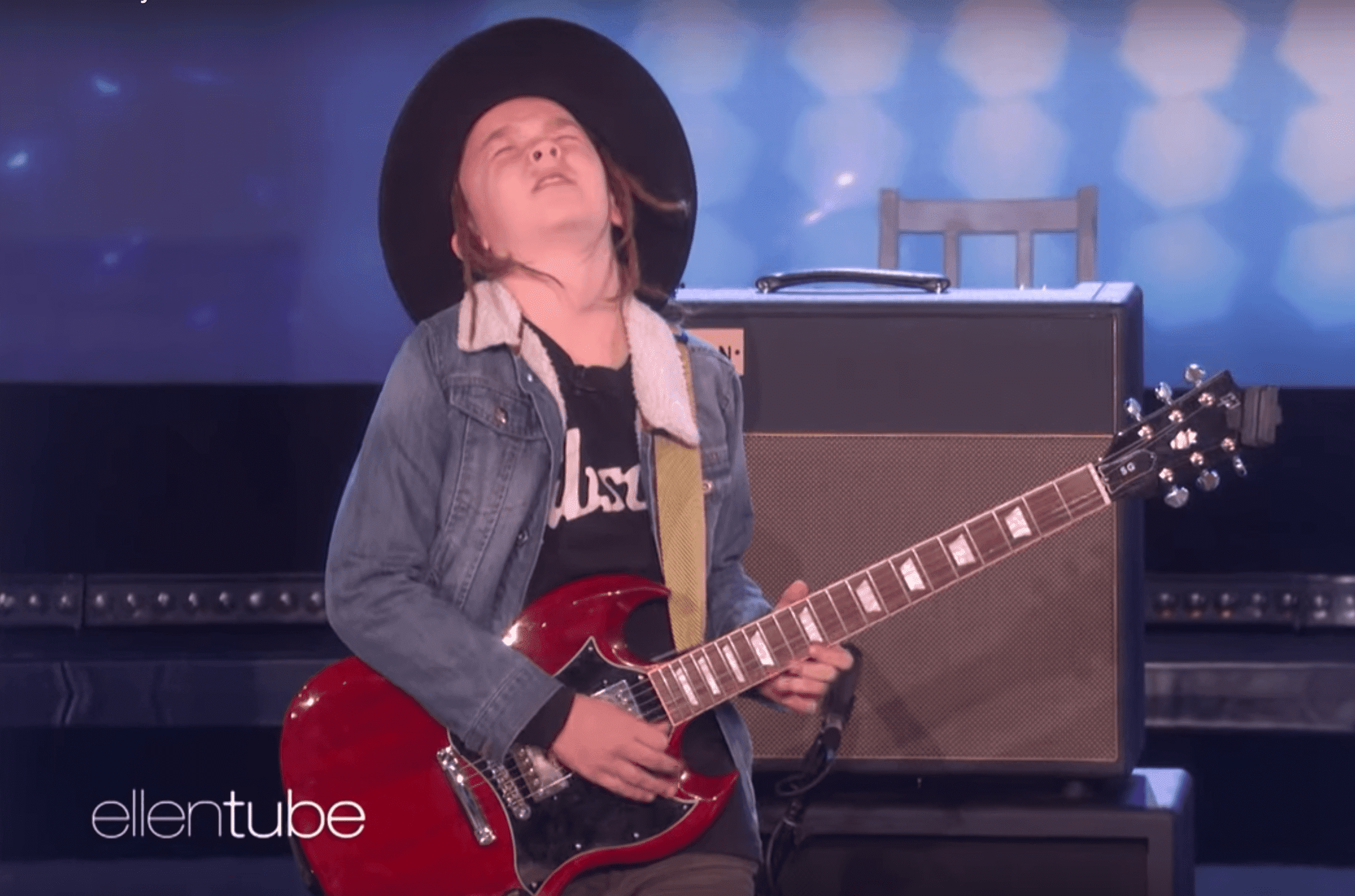 Taj Farrant performing on the Ellen's show. | Source: YouTube/TheEllenShow
After the jaw-dropping performance, Ellen told her young guest that he is incredible and amazing.
Taj shared that he had been playing guitar for two-and-a-half years and that he didn't play any other instruments before the guitar. He has become so talented now that he can start playing a song instantly after listening to it. Hard work surely pays off!
"All I did was just probably play video games on the PS4 [PlayStation 4] and that was it," he said during the show. "My dad took me to an ACDC concert two-and-a-half years ago and I was on my pop's shoulders and I said, 'I wanna do that for the rest of my life'."
Before his dad started to teach him, he took music lessons for two years. He told Ellen that it takes him a couple of tries to play it but he manages to play anyway.
The young rocker also shared how he sometimes starts crying when music takes over him.
Obviously, being a guest on Ellen's show is all about surprises, be it scary or amazing. Towards the end of the show, Ellen surprised Taj and his family with a trip to Disneyland.
Please fill in your e-mail so we can share with you our top stories!