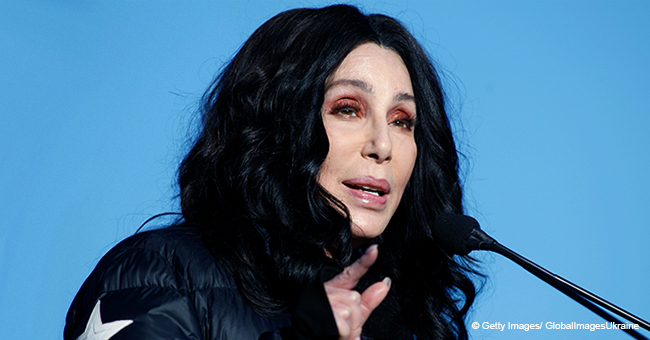 Cher Slams Bernie Sanders for His Controversial Comments on Letting the Boston Bomber Vote
Senator Bernie Sanders faced strong opposition on social media from a music star in regards to his bold statement about voting rights.
Following Senator Sanders's comment that the people serving time in prison, including the person responsible for the Boston Marathon bombing, Cher posted a tweet criticizing him.
In the tweet, which has now been removed, Cher questioned the wisdom in Sanders's idea of giving voting rights to the criminals inside the prison.
"Does Bernie Sanders really believe [people] in prison who are [murderers, rapists, child molesters, Boston bombers] still deserve the right to vote!?" her tweet read.
The official Twitter handle of the President of the US, Donald Trump, posted a screenshot of Cher's tweet and stressed that Sanders's ideas are "bad."
"Crazie Bernie's ideas are so bad he actually managed to #redpill Cher," the President's Twitter account wrote.
The singer was later mocked by some of the fans on Twitter including Judy, who claimed that Cher's "good common sense has been awakened."
Other several comments received on Trump's post sided with the President in claiming that Sanders's idea was horrible.
Twitter user, named Goodmand, tweeted, "I think Bernie's latest ideas and statements are going to finish him up. What is he thinking?"
The 2020 Democratic frontrunner made the controversial remark during a CNN town hall after a student from Harvard questioned him about "enfranchising people."
The student asked the senator if he thought people like Dzhokhar Tsarnaev, the Boston bomber, who was a convicted terrorist and murderer, should also be allowed to vote.
Sanders replied that he believed in democracy, and further argued that a good democratic system allows every person to vote.
"This is a democracy. We've got to expand that democracy and I believe that every single person does have the right to vote," Sanders stated.
Previously, Sanders also made a bold remark about President Trump being the most dangerous President in modern American history.
The senator launched an attack on the President during a speech that started his 2020 Democratic presidential bid campaign.
Please fill in your e-mail so we can share with you our top stories!