Jasmine Guy on What She Did for Tupac after He Was Shot
The actress spilled some juicy details about one of the most notorious and heartwrenching deaths in Hip Hop history; the death of rap legend, Tupac Shakur. Jasmine is mostly known for her roles as Dina in the 1988 film "School Daze" and as Whitley Gilbert-Wayne on the NBC "The Cosby Show" spin-off "A Different World."
What most people didn't know was that the actress and Shakur were close friends after they met during the filming of the sitcom, "A Different World." Tupac was featured on the show for a guest appearance, and himself and Jasmine seemed to click and later became good friends.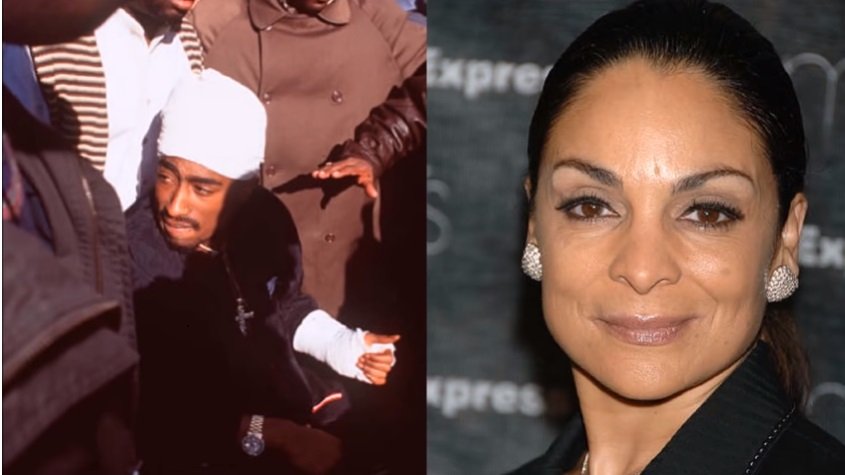 Years later, Guy came out to publicly slam shady reporters for giving false recounts concerning Tupac. In an interview, the singer stated that she never understood those who claim the rapper never respected women because according to her, "he had several songs that uplifted women."
Guy further gave insight into the affairs of her late friend's last days on earth. There had always been speculations that the late rapper who died at the young age of 25 in 1996 knew those who shot him and that it was, in fact, an inside job. Jasmine, however, shared more light on the story and affirmed most people's belief that Tupac knew his killers.
The actress recalled that she was with him during the trying times and Shakur not only had so many things going on in his life at that point, but he was also very paranoid as he always acted out thinking someone was coming to get him. She said:
"First of all, he was shot five times, somebody wanted him dead and walking around knowing that REALLY affected Tupac's spirit. And there was a lot of what I call, spiritual fortification, going on around him. I mean, we were REALLY trying to just give that life back to him."
Guy also revealed that she was grateful that she could be a part of that experience, but it also did "shake" her in unimaginable ways. The singer stated that sometimes things would get so overwhelming that she would literally stop breathing for a few seconds.
At the hospital, Guy was welcomed by the rapper's family (mom and sister) who were by his side through it all. She further stated that she also met Tupac's father who came to see the late rapper after so many years of absence in his life.
"There was fear; there was a LOT of mistrust. … Anybody who was involved in his recuperation had to go underground…because nobody [on the outside] could know anything," she said.
SO WHAT DID SHE DO TO HELP HER FRIEND?
At some point, Tupac wanted to leave the hospital where he was being treated since he didn't think it was safe for him. After considering his place and girlfriend's place and rolling both places as unsafe, Guy got a call from Afeni (Shakur's mother) asking if he could come to recuperate at her place.
Jasmine said yes, and that was how she helped her friend through his ordeal by being there for him in every way she could.