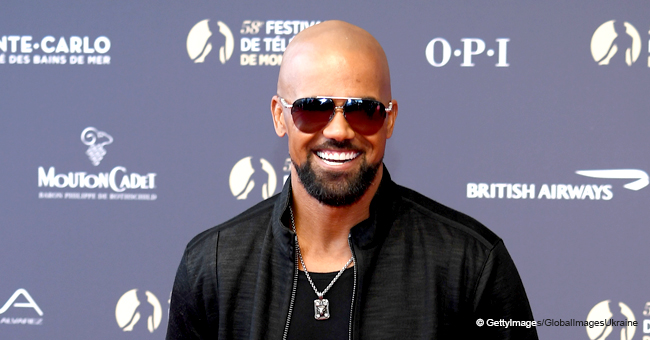 Shemar Moore Reveals Kristoff St John's Last Text Message
The popular American actor Kristoff St. John, died on February 3, 2019, at the age of 52 years due to heart disease.
Shemar Moore is desolated over the death of his beloved friend and co-star of the soap opera "The Young And The Restless" and decided to share the last message that Kristoff sent him revealing the sweet and motivating character that the late actor had.
The two actors began their friendship and professional relationship when Shemar joined the cast of the CBS show in 1994, playing Malcolm Winters, the half brother of Neil Winters, played by Kristoff.
Shemar says he owes his entire career to the guidance he received from Kristoff St. John, if it had not been for his unconditional support from the beginning, he would never have gotten as successful as he has done so far.
The 48-year-old S.W.A.T. Star spoke in an emotional interview with People about the deep friendship he had with his late friend, who died unexpectedly at the beginning of this year.
Kristoff St. John was a person with a great positive influence on their loved ones, so his death was a great shock to everyone, and his family and colleagues still can not get over it.
LAST MESSAGE FROM KRISTOFF
Shemar Moore, who also plays the role of Derek Morgan in CBS 'Criminal Minds, decided to share with his beloved ones the last heartbreaking message he received from Kristoff St. John just before he passed away.
The popular actor posted a screen of his conversation on his Instagram account, in which Kristoff St. John wrote a powerful message telling Shemar how he considers him a great actor and a great person.
Shemar wrote in the title of the image that he posted that message, not for his ego, but to show the world a little of the unconditional love, fraternity, mutual support and friendship that Kristoff meant for him.
St. John played Neil Winters, since 1991 in The Young & the Restless, and three years later came Moore, who played his stepbrother, Malcolm Winters. Recalling those early days in CBS's long-running TV show, Moore remembers that St. John was solid support to him.
"He didn't have to embrace me the way he did. When I came in and was trying to find my way and he saw how scared I was, he saw how nervous I was," says Moore. "He saw my six pack and all that, but he just saw me and he embraced me like a brother. If he hadn't embraced me, I would have never got my sure footing in the beginning days."
Kristoff St. John had suffered deeply in the last few years due to the tragic death of his only son Julian, who took his own life four years earlier. According to his friends, the actor had not managed to overcome the death of his son and that had deteriorated his health and vitality.
The whole family attended Julian's sad funeral on December 5, 2014. The young man was a sensitive artist who would have turn 25-years-old that same day if he had not taken his own life, something really devastating for any parent.
Please fill in your e-mail so we can share with you our top stories!