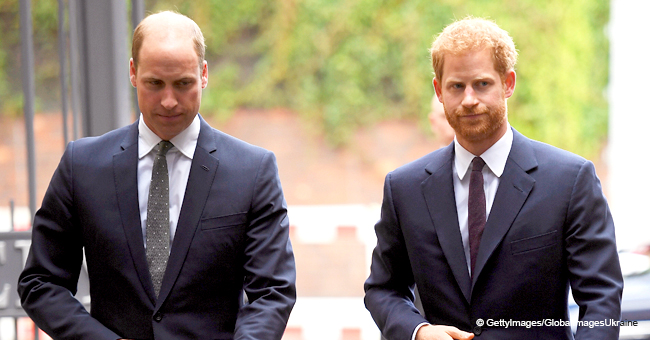 Prince Harry and William Feud Due to Easter Sunday Behavior, According to Royal Insiders

The Dukes of Sussex and Cambridge are reportedly not on talking terms due to some issues they disagreed about a few years ago. An insider described the issue between the siblings as "a disastrous row that could not be diffused."
However, on Easter Sunday the Duchess of Cambridge, Kate Middleton took it upon herself to play peacemaker between the princes.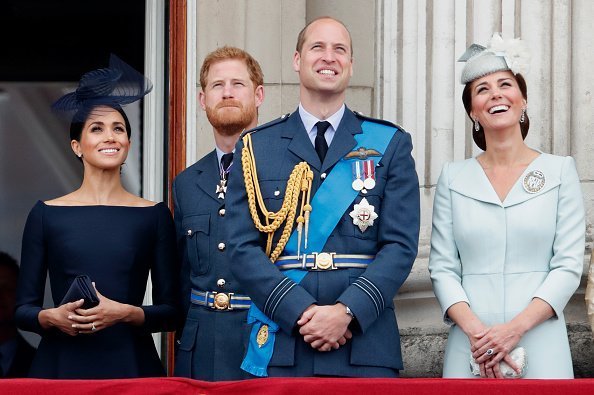 Meghan, Duchess of Sussex, Prince Harry, Duke of Sussex, Prince William, Duke of Cambridge and Catherine, Duchess of Cambridge in the balcony of Buckingham Palace, England.| Photo: Getty Images.
Reports have confirmed that Prince Harry and Prince Williams avoided direct contact with each other as they attended church service with the Queen and Kate Middleton while Meghan Markle was absent.
Over the years, Kate and Prince Harry are known to have a special friendship which shows the two are very comfortable around each other. This was confirmed by a palace insider who said:
"The Duchess and Harry have developed a very close bond over the years."
The friendship budded when Kate and her husband worked with Prince Harry on the Royal Foundation and the mental health charity "Heads Together" projects. More so, way before Harry tied the knot with Meghan Markle, he lived close to Prince Williams and Kate at Kensington Palace.
The insider continued:
"Kate is acutely aware of the importance of William and Harry getting along, not just because of perception but their collective responsibility to the monarchy as a whole."
The fact that Prince Harry has nothing against the Duchess of Cambridge can be confirmed through their countenances at Anzac Day celebration. The two were photographed walking side by side as they enjoyed a cool conversation with lots of smiles and mirth as confirmed by Judi James, a body language expert.
At the Anzac Day event, the Duchess of Sussex and Prince Williams were absent as Meghan is on maternity leave and Williams answered to a duty call at New Zealand.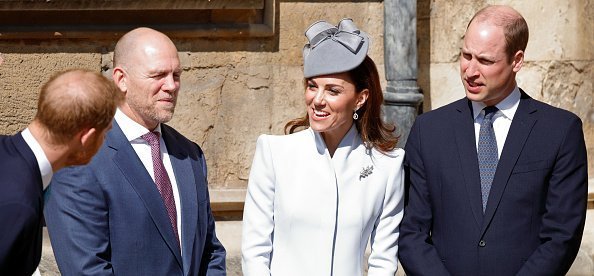 Prince Harry, Duke of Sussex, Mike Tindall, Katherine and Prince William at St George's Chapel, Windsor Castle, England
Kate being the rift mender, tried to see to how the brothers could reach a compromise as she and the Duke of Cambridge paid the expectant parents a visit at their home at Frogmore cottage on Easter Sunday.
The royals of Cambridge took along housewarming gifts due to the recent renovations carried out at Frogmore Cottage. "The quartet" also sat together as they enjoyed tea. A source revealed, while talking of the Duke and Duchess of Cambridge:
"They wanted to be supportive and see how she is doing. It was a lovely afternoon,"
The rift allegedly began when Prince Harry and Meghan just started dating and Prince Williams was worried about how rapidly the relationship moved.
Meghan Markle is due to have her baby anytime soon, and the couple has some intentions of staying in Africa for a while.
Please fill in your e-mail so we can share with you our top stories!