Video of 2-Year-Old Baby Dancing to Elvis' 'Jailhouse Rock' Already Has 39 Million Views
Little William Stokkebroe became a media sensation after his lively display dancing to one of Elvis Presley's iconic jams. Williams became YouTube famous after he made an impressive performance dancing the jive to one of  America's legendary rock star, Elvis Presley's award-winning songs!
Dressed in a checkered shirt, jeans and boots, the little child had the perfect ensemble on and seemingly had no care for the world as he showed off such excellent moves for a baby like him. In excitement, he had the audience hooting in laughter as they watched his energetic dancing.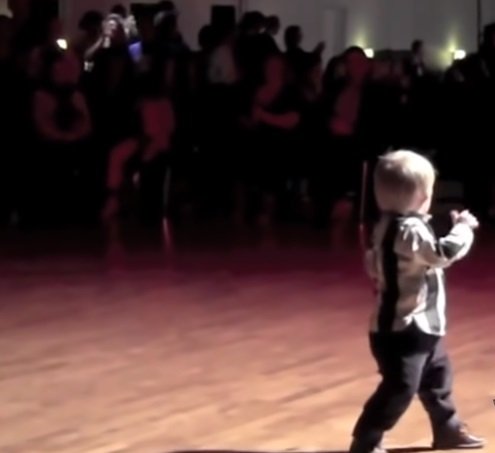 Jailhouse Rock, with its catchy tune, is just the perfect fit for jive and watching William dance back and forth almost makes it seem like no one could ever do it better! He tries to imitate Presley's signature moves as he jumps energetically about the floor while twisting, turning and putting his foot forth.
Just like a pro would, he closed the performance with a bow at the end of his performance, claps for himself, blows a kiss to the onlookers and even high-fives one of them! Way to go buddy!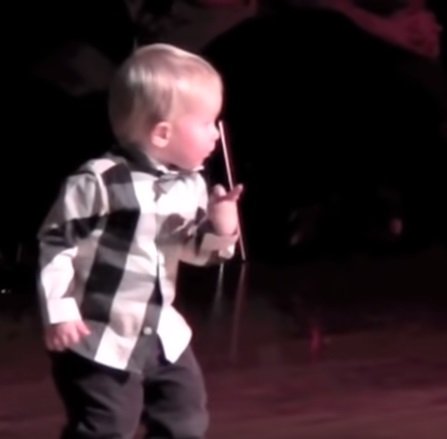 The short video clip comes to an end way too soon lasting for just 1:42 minutes. Since his parents posted it on YouTube, the video clip has gained attention and has 39 million views! If that isn't enough proof of how amazing people think William's little performance is then we don't know what is!
There is a lot of reasons to find William incredible. For one, it is beautiful to see a toddler dancing so well to something that some adults even find challenging to do. Two, his bouncy energy is so infectious as you watch him shout almost like he wants to sing along to the song! He is just so adorable as he even makes funny faces that show he is so into the performance.
It is no wonder that the video has well over 100,000 likes and over 6,000 comments! The adorable boy has lived most of his life watching his parents, Kristina and Peter, who run a dance studio in Denmark.
His fame is as a result of his keen observation of their day to day teachings and how rewarding it must have been for the little child to have had such a broad audience captivated by his moves.
We can only imagine how delightful it would have been if Elvis could watch this little fan. He would undoubtedly find William inspiring! It warms the heart to see talented kids like this and Claire Ryann is one other child who became internet famous for displaying such amazing talents.
Like William, 6-year-old Claire Ryann became internet famous after she performed Elvis' 1961 song "Can't Help Falling In Love" on her little ukulele. The sheer amazement that she can sing the classic love song so well while so little has earned her well over 250,000 views on YouTube.