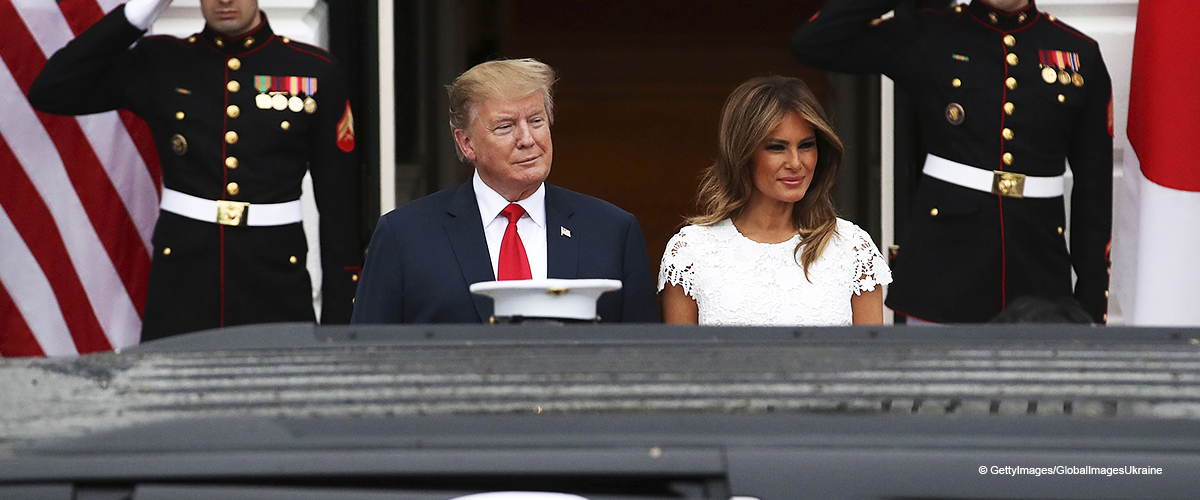 Melania Trump Looked Gorgeous at Dinner for Japanese Prime Minister on Her Birthday

On Friday, First Lady Melania Trump turned 49 years old. She celebrated her birthday with an official dinner with the Japanese prime minister, Shinzō Abe and his wife, Akie, at the White House.
Melania Trump donned a stunning white cap sleeve dress to celebrate her birthday last week. However, instead of a party, the First Lady celebrated the day with an official dinner.
She hosted the Japanese prime minister, Shinzō Abe and his wife, Akie, at the White House. Her husband later explained to reporters that the decision to invite the couple had been his idea.
"We're celebrating our First Lady's birthday," Donald Trump told reporters Friday. "It's her birthday. So I said to Melania, 'Would you like to have Mr. and Mrs. Prime Minister and Mrs. Abe join us for your birthday?' And she said, 'I can't think of anybody I'd rather have.'"
For the dinner, Melania opted to wear a formal knee-length white dress with capped sleeves. The fitted, elegant number included a lace overlay and emphasized her figure.
She paired the classy dress with a pair of shiny wine-colored heels. Her fingernails were painted in a nude color polish and her accessories were kept to a minimum with only her wedding ring on her finger.
The First Lady wore her hair in her trademark look of loose waves. Earlier in the day, the White House acknowledged Melania's birthday with a bizarre and controversial photo of the first lady.
It showed Melania sitting alone on a sofa while a large group of photographers crowded around taking photos of Donald Trump and the Czech prime minister who are not in the picture. Fans questioned the image choice and felt it made the First Lady look lonely.
Donald Trump himself did not reference Melania Trump's birthday on his Twitter account. It's not the first time the president has not fully acknowledged her birthday.
Last year, the First Lady spent her birthday at home. The president made special mention of her day during a Fox & Friends interview.
He had mentioned that he did not plan to do anything special. When asked what he got the First Lady, he sidestepped the question.
"Well, I'd rather not get into that 'cause I may get in trouble. Maybe I didn't get her so much," said the President flippantly.
Please fill in your e-mail so we can share with you our top stories!