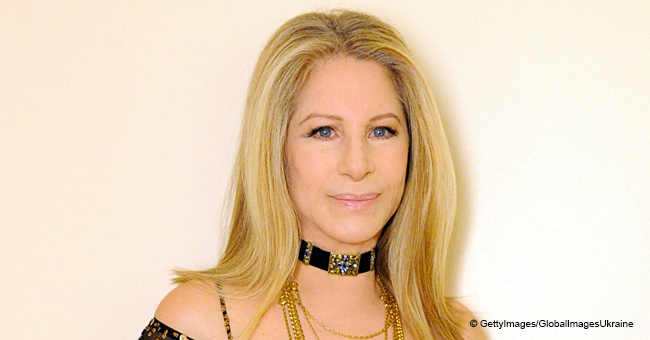 Barbra Streisand Shares Rare Photos with Sister Roslyn, and They Look like Two Peas in a Pod

Barbara Streisand, a veteran in the world of entertainment, decided to celebrate the vibrant bond that she shares with her accomplished sister, Roslyn, with an amazing throwback photo.
Barbra recently took to her Instagram page and shared an adorable picture of her talented younger sister, Roslyn Kind, as she marked the National Siblings Holiday that takes place on April 10th every year.
The lovely gesture from Barbra was met with encouraging comments from many fans and supporters just moments after its release.
Roslyn is an entertainer that deserves all the praise she has gotten due to the impressive career that she has managed despite all the challenges that came her way. She can easily be described as a dynamic and well-rounded performer.
Roslyn recently performed with Barbra during a US/Canadian and global tour. The duo's musical expedition landed them in some of the world's most acclaimed venues like the 02 Arena in London and the Hollywood Bowl in Los Angeles.
The 68-year-old has never failed to amaze fans with her musical prowess since she launched her career during her teenage years and remains an influence in the entertainment industry. One of her recent influential songs, "Save the Country," was released a few months ago.
According to a source, Roslyn first heard Laura Nyro's, "Save the Country," more than half a decade ago and she feels that the track is even more applicable now. She has reportedly included her version of the song in her album that is due sometime this year.
Roslyn is an absolute icon, from her lengthy spectacular career in public arts to the massive influence she has today. Unsurprisingly, her sibling, Barbra has also had a fascinating career in show-business.
The 77-year-old can be regarded as one of the best singers of her generation. Despite her sometimes tedious line of work, she has been able to manage her social life as well.
Barbra has surely placed her family as a priority in her life, and it is no surprise that she decided to join in the festivities and appreciate her kid sister during the holiday.
Please fill in your e-mail so we can share with you our top stories!