Meet Joe Biden's Granddaughter Naomi, Named for His Daughter Who Died in a Car Accident
Ever since announcing his bid to run for White House Presidency, former Vice President, Joe Biden has understandably been thrown more into the spotlight, not that he is unused to it. Members of his family also receive some level of attention, and today the focus is on his granddaughter, Naomi.
Joe Biden's long dream to lead his beloved nation America is fast gaining momentum since the announcement that he will run for office again. As such, there has been a level of public attention given to him as many see him as a top opposition to Donald Trump.
With that media attention, it is not unlikely that members of his family would have some level of attention from the media as well, after all, he was a former Vice President and is one of the most respected figures in the country.
Joe Biden's granddaughter, who is becoming much an internet star after Tiffany Trump, youngest daughter of President Trump posted pictures of them hanging out together.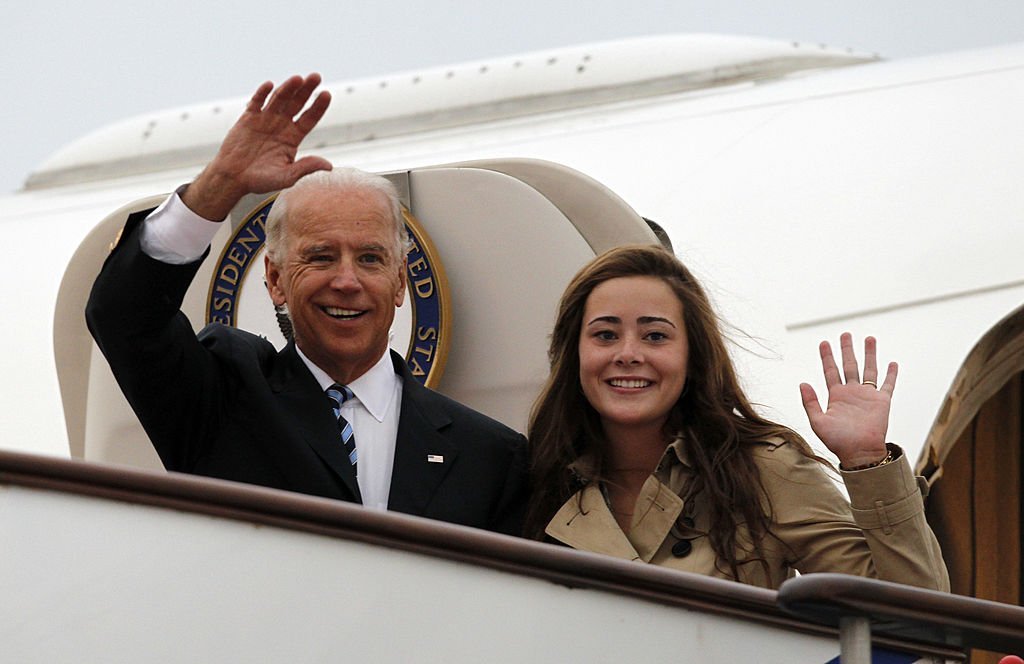 Naomi Biden is 24-years-old and one of the five granddaughters of the former Vice President. Despite her father's opposition to President Trump, Naomi seems to share a close friendship with Tiffany Trump, after the latter's post of them spending time together in the Hamptons.
What does this Tiffany Trump and Naomi Biden selfie mean? https://t.co/ZZZpacpHKt via @YahooLifestyle

— Gina Lawriw (@GinaLawriw) June 11, 2018
She is the daughter to Mr. Biden's son, Hunter and is named after the former Vice President's daughter, Naomi. Naomi died in a tragic accident that also took the life of Joe Biden's first wife, Neilia. She was just 13-months-old when she died.
The accident occurred not long after Joe Biden was elected into Congress the first time, and he often speaks about it. Naomi and Tiffany's friendship seems to have started way back in college as they both attended the University of Pennsylvania.
The family of Joe Biden are united in love and always help each other during their trying times. It is a family that has witnessed many tragedies, one of them being the aforementioned tragic crash that ended the lives of Neilia and Naomi.
Since that crash, the former Vice President has remained more bonded to his sons and family much more than before. The latest news says that Biden's son Hunter and father to his granddaughter, Naomi is dating Hallie, the widow of Beau, Biden's late son who lost his life in 2015.
Though eyebrows were raised at their relationship, Joe Biden supports the relationship and is happy that the two found each other after a difficult period.  Beau died of brain cancer in 2015, adding to a list of tragedies that have befallen the Bidens, yet they remain a strong, loving and supportive unit.