Blake Lively Debuts Growing Baby Bump at 'Pokémon: Detective Pikachu' Premiere
Blake Lively gave fans a pleasant surprise on Thursday after she appeared on the red carpet of the "Pokémon: Detective Pikachu" premiere, sporting a growing baby bump in a sequined yellow dress.
The actress stood side by side with her husband, Ryan Reynolds—who lends his voice to the animated character in the movie—and made sure to give her best baby bump angle to the cameras, making a clear announcement about her pregnancy that didn't need words.
Lively rocked a yellow midi dress, with a thigh-high slit and a wrapped belt around her waist. She accessorized her look with pastel nude sandals and jewels from Lorraine Schwartz that included drop earrings featuring sapphire, ruby and emerald gems.
Her hair was styled in curly bouncy waves, and she made sure to pay homage to the film by carrying a Poké ball design clutch and painted her nails with Pikachu designs.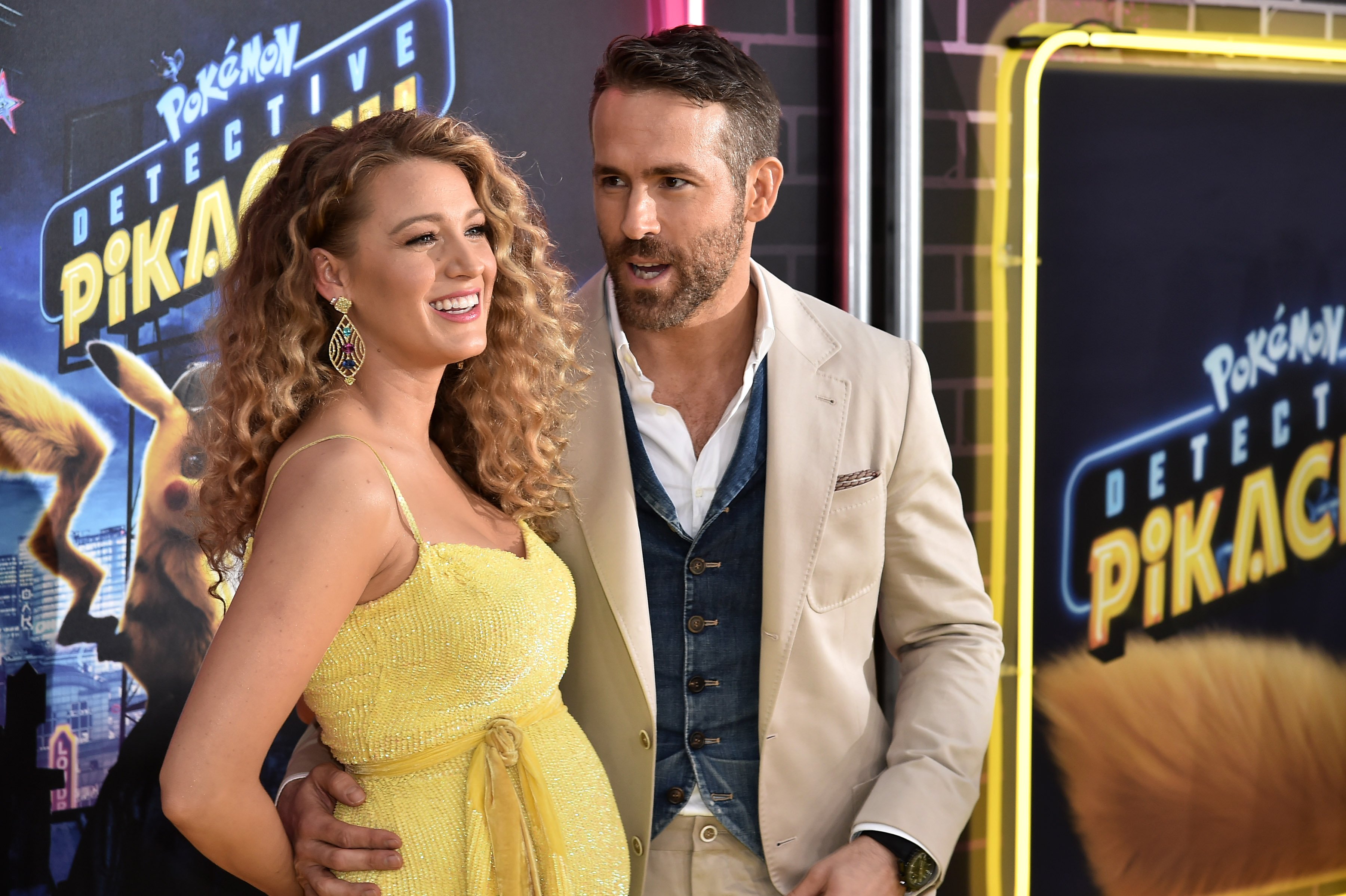 Blake, 31, and Reynolds, 42, have been married for seven years and are already parents to daughters James, 4, and Inez, 2.
Although the couple is yet to release a statement on their third child, Reynolds did open to People earlier this month, about the secret to keeping their family together as much as possible.
"Blake and I don't do movies at the same time. If she is doing a movie in Thailand and I am doing a movie in Vancouver, we would just never see each other. We operate as a unit, and that works really well for us," the "Deadpool" star said.
And added:
"The kids stay with us, and the family stays together, and that is where home is. So if we are in Spain or Utah or New York, as long as we are together, we're home."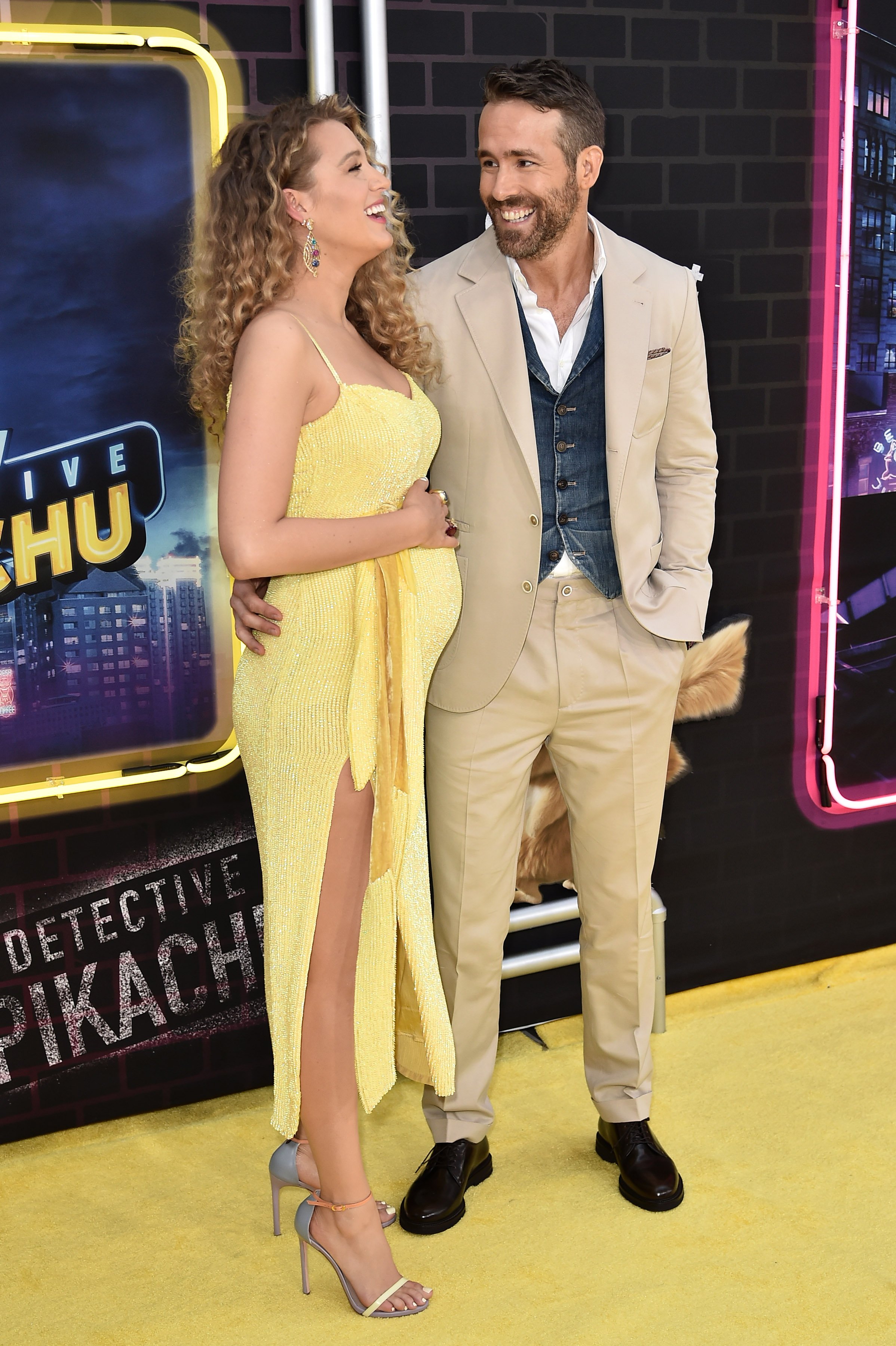 Talking about fatherhood, Reynolds joked saying that, although there are times where he wants to jump off planes when he's with aboard with the kids, there are also special moments he appreciates.
"It's amazing to see my older daughter taking care of my younger one. The Lion King was right! The circle of life, it exists," he stated.
And although he's currently outnumbered, Reynolds doesn't feel the urgency to get another boy in the house, as he told People in 2016: "Having a daughter was a dream come true for me. If I could have nine daughters, I would be thrilled. Really, like I genuinely would be."
Recently, Ryan revealed that he was planning to give his wife a massive gift on Mother's Day.
"I am going to keep it simple: Just some skydiving … maybe some skywriting," he joked. "I am going to see if I can get one of those blimps that say something nice."
He also admitted that after years of being part of adult-rated movies like "Deadpool," he's glad to take part in a film that his two daughters can actually enjoy.
"To be a part of a film that my wife, Blake, is as excited about as my two daughters, is unusual and super-exciting for me," said Reynolds. "It's so cool to see my girls pumped."
Congratulations to the expecting couple!