Katie Holmes and Jamie Foxx Reportedly Make Their Romance Official at the Met Gala
Themed "Camp: Notes on Fashion," the 2019 Met Gala event lived up to its expectations as one of the events of the century. Actor, Jamie Foxx, and Katie Holmes surprised fans as they didn't shy away from making their romance evident at the Gala.
The star-studded function had on its pink carpet a wide array of breathtaking "camped" costumes. While a large number of showbiz celebrities displayed their iconic styles and inspirations. Actor, Jamie Foxx, and Katie Holmes surprised fans as they were involved in a public display of affection.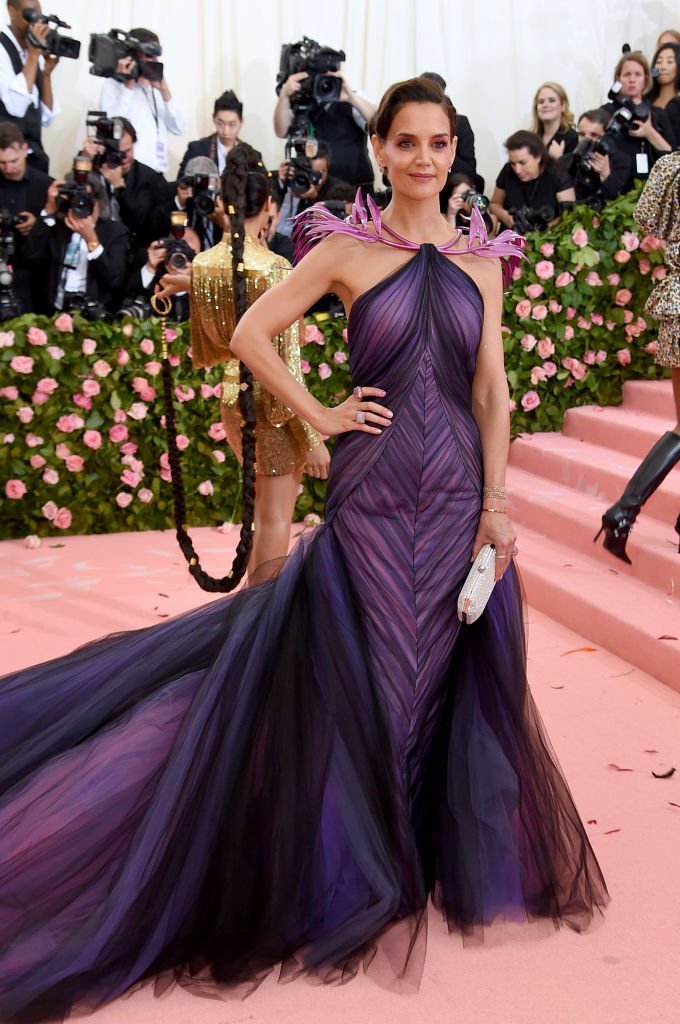 Having been quite secretive about their love affair, the couple appeared on the pink carpet all dazzling and basking in each other's attention on Monday night in New York City.
The "Phone Booth" actress looked gorgeous in a lengthy purple dress that bore a long train. The dress designed by Zac Posen had feathers sticking out of its upper parts towards her shoulders.
Holmes accessorized with a pair of simple earrings as well as a Silverstone-crusted purse. Foxx, right by her side looked dapper in a dark suit which he matched with dark sunglasses. His shoes matched Holmes purple dress.
Jamie Foxx and Katie Holmes!!!! This is not a drill!!!! #MetGala https://t.co/jeqdn3xksZ pic.twitter.com/G1m07fdF6v

— E! News (@enews) May 7, 2019
The pair made a display-type of announcement concerning their romance. The "Django Unchained" actor stood by her side most of the night as the duo danced alongside Julia Garner, Nina Dobrev and a few others in a luxury bus assigned for the event.
In line with history, the 2019 "MET Gala" event is by the fundraising purpose of the Metropolitan Museum of Arts in the city of New York. The "MET Gala" also known as the "MET Ball" holds on the first Monday of May annually.
Who's ready for #MetCamp? It's almost time for the #MetGala's red (pink) carpet arrivals... pic.twitter.com/MhMsu74mFU

— The Metropolitan Museum of Art (@metmuseum) May 6, 2019
Being a fashion exhibition function, celebrities in attendance are expected to dress and accessorize in the themes put out every year.
The star-studded function was founded by Eleanor Lambert in 1948. After "Vogue" became the organizers in 1972, MET Gala became more of an exciting event always brimming with high-society individuals in fabulous outfits and costumes.
Themes used in "MET Gala" in the past have included: "Fashion Plate," "Super Heroes: Fashion and Fantasy," "Punk: Chaos to Couture," "China: Through the Looking Glass," "Poiret: King of Fashion" and the more recent one "Heavenly Bodies: Fashion and the Catholic Imagination" from last year.
These year's glam was filled with the candor of outfits as the likes of Lady Gaga, Cardi B, Zendaya, Serena Williams, Kendall and Kylie Jenner amongst the dazzling others excellently graced the occasion.