George Clooney Opens up about Whether He'll Be Baby Archie's Godfather
On Wednesday, George Clooney called himself "barely a parent" at the premiere of his new dark comedy, "Catch-22" as he talked about rumors of being a godparent to Prince Archie born on Monday.
While at the premiere of the comedy, which George both stars in as a lieutenant and is an executive producer of, Renee Bargh from Extra's asked George and his wife Amal what everyone wanted to know. Is George Prince Archie's godfather?
Happy birthday to the ultimate gentleman, #GeorgeClooney. pic.twitter.com/ho9nRqN9uw

— Men's Variety (@mensvariety) May 6, 2019
However, before she asked the all-important question, she enquired how it felt sharing a birthday with the newborn prince since George turned 58 on Monday.
"It's kind of irritating, if you think about it," George said. "Cause I've already had to split it with Orson Welles, Sigmund Freud, and now this comes in. I'm moving down the line very quickly."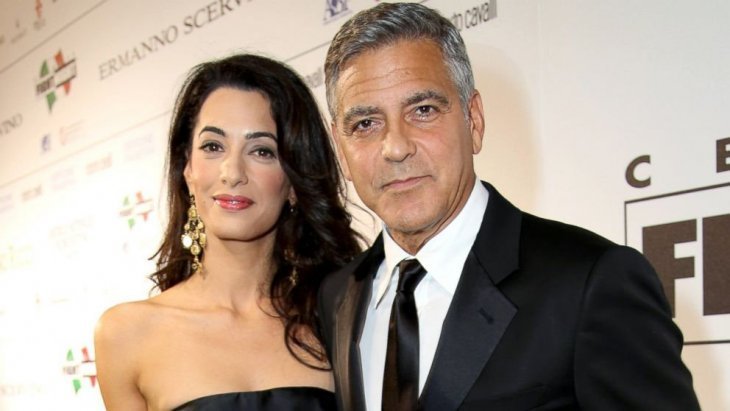 But one thing George is not on the line for, according to him, is godparent duties. "Everybody loves their rumors," he said. "It's not true. You don't want me to be a godparent of anybody. I'm barely a parent at this point. It's frightening."
With the couple's twins turning two next month, George has his hands full. "When I'm left alone with them it's a nightmare," he added.
For his birthday, George received a special gift, as Amal, who is a human rights attorney, made an amazing breakthrough as he elaborated, "My wife, literally for a year, worked with this incredible lawyer and all of Reuters… to get the two Reuters journalists out of prison in Myanmar, and last night they walked out."
With George and Amal Clooney out of the godparent equation, there are others likely to be considered.
From Meghan's side, there is her longtime friend and tennis superstar Serena Williams, while her best friend Jessica and her husband Ben Mulroney could also be in the mix, as Jessica played a significant role in the start of Prince Harry and Meghan's relationship.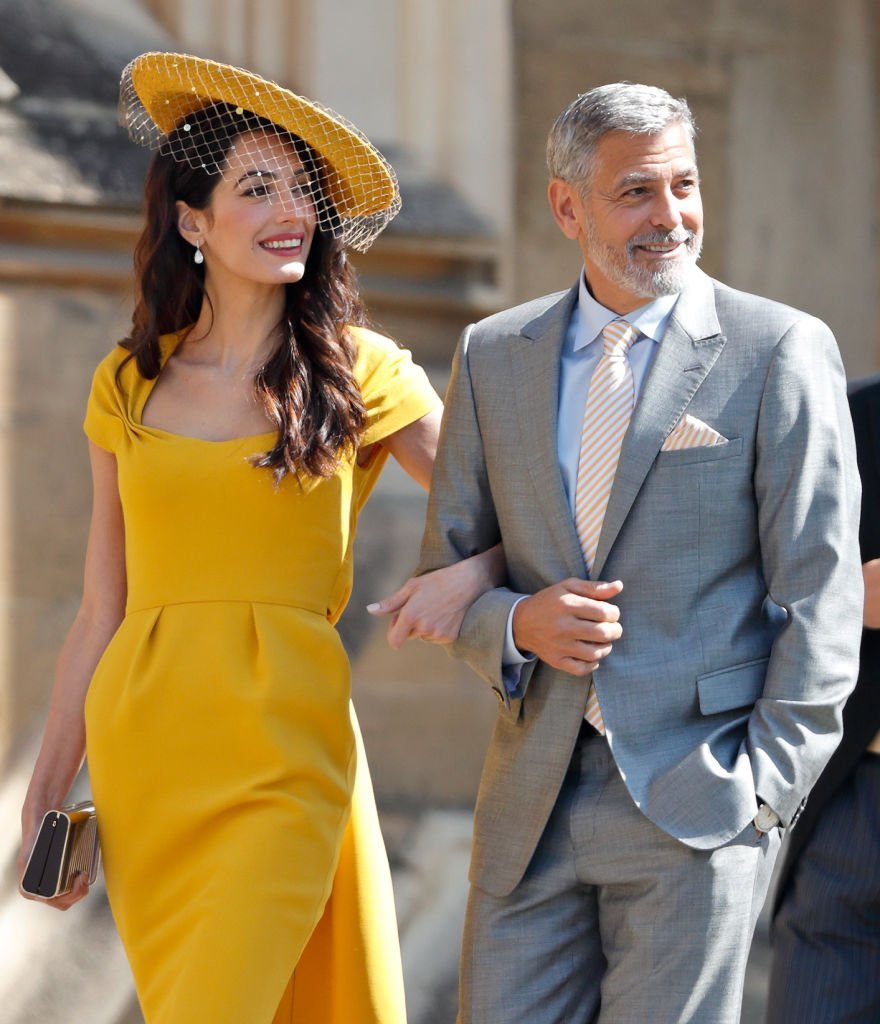 Meghan's childhood friend, Benita Litt served as one of Meghan's bridesmaid during her wedding. The Duchess is godmother to her two children, Remi and Rylan and another likely consideration along with Princess Eugenie, although not customary or a traditional choice.
From Prince Harry's side, his childhood friend, Charlie Van Straubenzee makes for a good choice as well as Jake Warren. Jake's daughter Zalie is also Prince Harry's goddaughter, while Jake was Princess Diana's godson.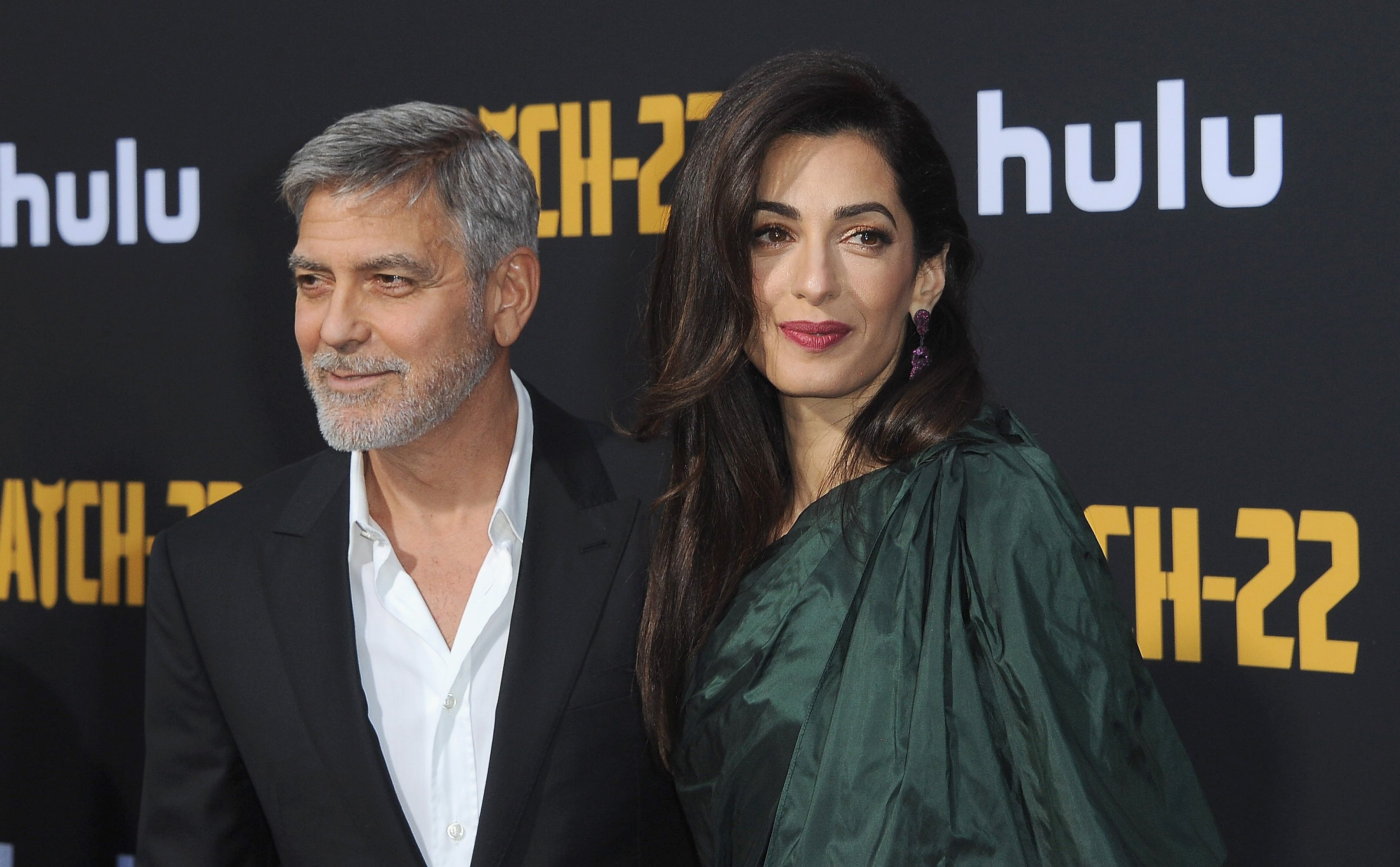 The couple might also pick Prince Harry's mentor and former equerry, Captain Mark William Galloway Dyer and his wife, Amanda.
In March George and Amal Clooney rubbed shoulders with Prince Charles at Buckingham Palace during a celebratory dinner.
Held in honor of The Prince's Trust International, supporters of the organization came together for the evening, but it was Amal that had everyone captivated.