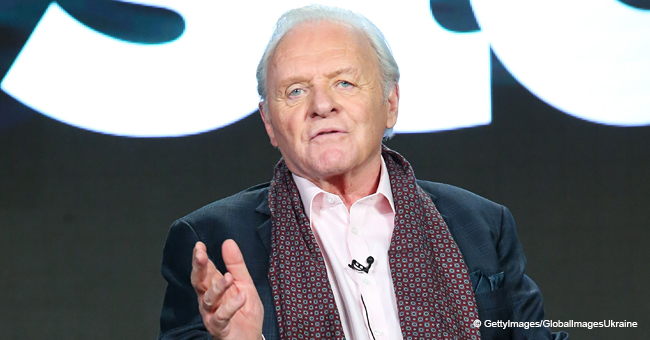 Anthony Hopkins Has a Strained Relationship with His Only Daughter

Popular movie producer and actor, Sir Anthony Hopkins, can easily boast of various trophies and awards due to the fascinating career he has been able to manage over the years, but the same thing can't be said about his relationship with his daughter. In our world today, managing a tasking career alongside family life can be very challenging for regular people and equally, if not more, for celebrities.
The well-acclaimed actor recently revealed that he doesn't know or even care if his daughter, Abigail Hopkins, has kids or not. He later disclosed that his comments didn't come from a "cold" place during an interview with "The Times."
He said:
"no, I wasn't cold. I'm not cold. Her choice is her choice."
The TV personality also insisted during the discussion that he has no "blame" and that:
"people do what they do. And I don't understand it, and it doesn't bother me."
In another interview, the 81-year-old explained that he did the "best" he could and that he won't force anyone to be a part of his life. He later remarked:
"…I don't want to talk about my daughter. Those things are over."
Sir Anthony has only one daughter from his first marriage to Petronella Barker that lasted for about six years, and he reportedly left the relationship when his now 48-year-old daughter was just an infant.
During a talk with "The Telegraph," Abigail (who was 35-years-old at the time), spoke out on how her father's absence affected her life. Abigail explained that it brought a little amount of sadness but "I have to get on with my life. It has always been like that. See him, and then not."
As per reports, during the hard times, Abigail found her "solace" in music, which started from her love for the piano to the guitar later on. Abigail even claimed a while back that she got her passion for music from her dad, who once trained to be a concert pianist before his acting career took off. Sir Anthony has reportedly composed several pieces of music.
Apart from his issues with Abigail, the veteran also battled with alcoholism for a while and was able to overcome it. Despite Sir Anthony's rocky on and off relationship with his only daughter, he is widely recognized for his passionate style of acting in Hollywood.
Please fill in your e-mail so we can share with you our top stories!