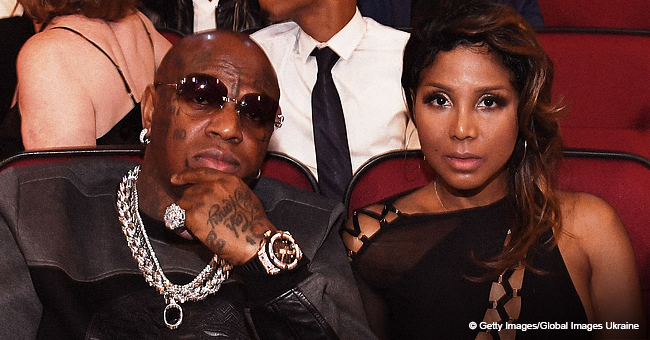 Toni Braxton's Sisters Unmoved When Birdman Surprises Her on Stage in 'BFV' Episode
Toni Braxton's sisters aren't exactly pleased with Birdman's actions in a new episode of Braxton's TV show. "ET" just released an exclusive teaser from this week's episode of "Braxton Family Values" where Birdman came to support Toni at her concert despite their on and off relationship.
The rapper's visit was a big surprise to Toni who wasn't expecting to see him. She welcomed Birdman with open arms on stage, but her sisters were not feeling the rapper's visit. According to what Towanda, one of Toni's four sisters said, Toni's relationship with the rapper is a mystery.
In a confession she had on the show she said,
"After Trina and I get dressed, we go back up to the stage and find Birdman and his crew sitting on the sidelines watching Toni Braxton. I mean, what is going on?"
Trina, another sister who also had something to say about the situation said,
"You know, watching Birdman surprise Toni, I'm just like, Huh?. I don't know, is there a wedding? Is there not a wedding? Are you engaged? Are you not engaged?" Trina asks. "It's like they're playing double dutch. I'm in; I'm out, I'm in, out."
Toni and Birdman's relationship has had a lot of ups and downs. They both announced their engagement in February 2018, but there were rumors of their break up earlier this year.
Toni and Birdman's ups and downs have been documented this season on "Braxton Family Values," with her recently telling Trina that they were no longer together. But as of Thursday's episode, it looks like their relationship is waxing strong again.
Earlier this year Toni had almost everybody convinced that her relationship with Birdman was over, but the rapper revealed on "The Wendy Williams show" that their relationship is still stable.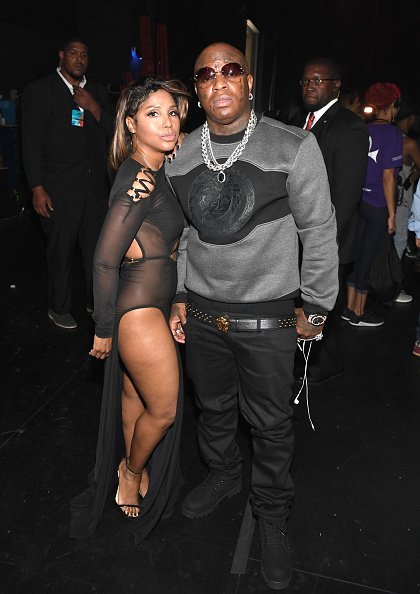 Toni Braxton and Birdman at the 2016 BET Awards at the Microsoft Theater in California.| Photo: Getty Images.
The rumors first surfaced when Birdman posted "It's Over" on his Instagram story which he later deleted. There was also an incident where Toni misplaced her engagement ring at the airport. When asked whether or not Toni has financial problems Birdman replied:
"If she has or will have any problems, I have enough money where she won't ever have a problem" he shared.
Please fill in your e-mail so we can share with you our top stories!