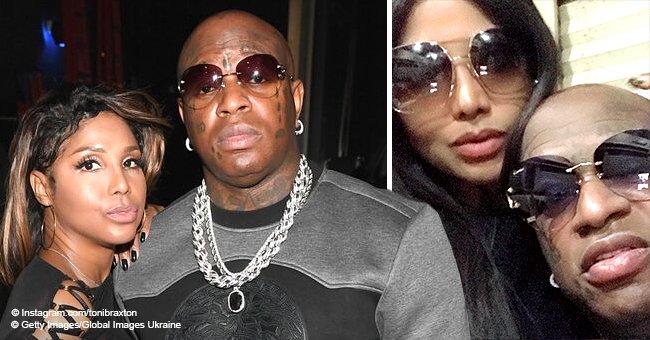 Toni Braxton and Birdman are lovey-dovey in sweet photo following split & reunion rumors

Toni Braxton and her fiancee Birdman are living the life now that they've officially gotten back together after their short split, showing off some PDA in a recent photo that the singer posted on Instagram.
With Birdman celebrating his birthday recently, Toni made sure to greet her beau on social media by posting a photo of both of them cozying up to one another.
Two of them may look happily-in-love in their recent posts on social media, but people have still chosen to question how genuine they are to one another, especially since they are known for their on-and-off relationship that had people wondering if they're really meant to be together.
"@deanna14love: Make it work tho I didn't trust him but if he claims he loves her pls make it work. Enough with black men running around not having a home"
"@sandradelacey: Man I thought you broke up, SMH. You and Nikki Minaj are settling. You both deserve better."
While they do have their fair share of doubters and critics, they also have a solid fanbase that hopes for nothing but the best for both of them.
"@patriciahunt51: Ur happiness is all that matter love him and enjoy ur life with him he makes you happy that all it matters"
"@skyprosound: Much respect for the Bird! Keep up the good work!"
Rumors of their reunion happened when Birdman surprised Toni onstage during her "As Long As I Live" concert. It was this appearance that confirmed their reconciliation after a quick break between the two. He appeared onstage to try and woo her, which resulted in both of them having a brief conversation in front of her fans before sharing a tight embrace backstage before she continued on with her concert.
Toni and Birdman appeared to have spoken about their issues, which had her fans happy to see them reunite after breaking up last year.
Now, it seems the couple is ready to put their differences aside and work towards making their relationship work. While they have not announced clear plans about their wedding, the two of them seem to be perfectly content with the way things are going right now, and they plan to keep it that way.
Please fill in your e-mail so we can share with you our top stories!