Kendall Jenner's Reaction after Being Left out of a Mother's Day Tribute by Her Mom
Kris Jenner loves all her daughters. She spares no opportunity to let us know this on Instagram and all other social media platforms.
But when you look closely at her Mother's Day tribute Instagram photo you might be wondering where Kendall Jenner is.
It turns out Kendall Jenner was wondering the exact same thing.
Kris' post is epic. It is truly is a wonderful tribute.
The message also captures a deep sense of a matriarch truly in love with her family. Alongside the stunning collage of all the Kardashian mommas Kris, 63,  wrote:
"Happy Mother's Day to all of the beautiful Moms out there, and to the women who are mentors and mother figures to someone special," with a special mention of her own mom, MJ."To my amazing Mom MJ, I love you more than you will ever know. Thank you for raising me to be strong and independent and for loving me the way you do. To my beautiful daughters who are moms, I am so proud of you girls and the mothers you have become.. my grandchildren are so blessed that God chose YOU to be their mommies," she wrote. "I love you @Kourtneykardash@kimkardashian @khloekardashian@kyliejenner… you are my heart
On closer inspection of the message you'll see that not only has Kendall been left out of the collage but she didn't even get a mention.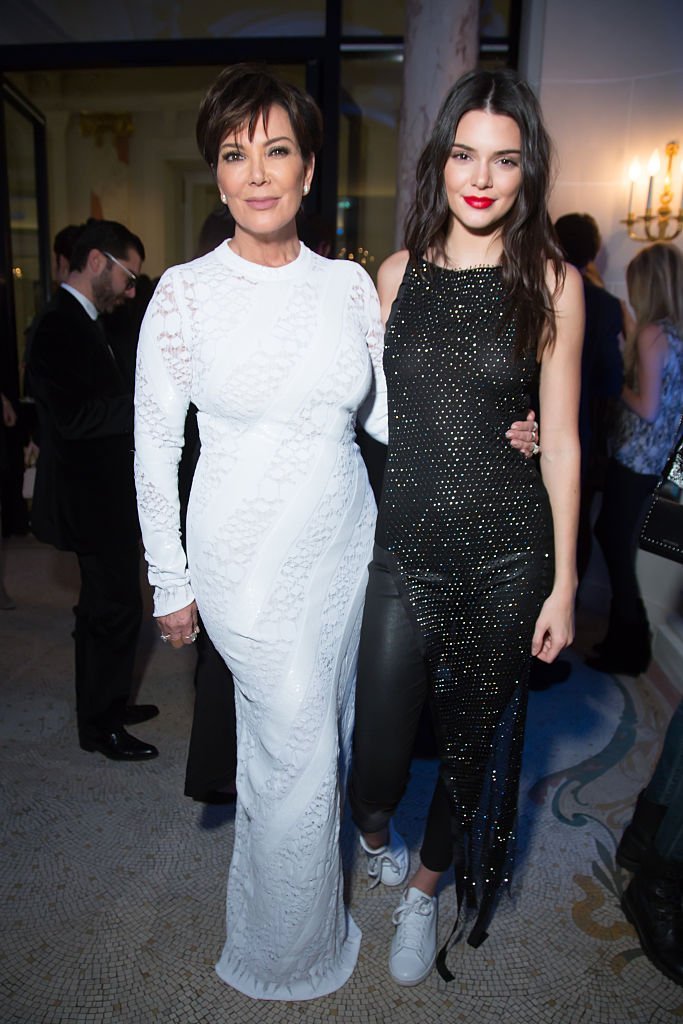 Kendall's reply was a little on the salty side. If Kris had any doubt that Kendall's, 'love you too mom'' response on Instagram wasn't a dig at her for being left out, then the hilarious accompanying picture made the point loud and clear. In her response there is a meme reading, "Pregnancy is in the air. Me:" followed by a picture of a woman with a plastic bag over her head. It all appeared to be in good fun, though.

On the whole, all appears good and well for the nation's favorite reality TV family.
Khloe posted a picture with her 13-month-old-daughter, True while holidaying, saying, 'It's Mother's day! Happy Mother's Day'. Accompanying the post are a few of the sweetest videos of the two having breakfast together.
This comes right off the back of Kim's announcement two days ago her that fourth child is about to arrive.