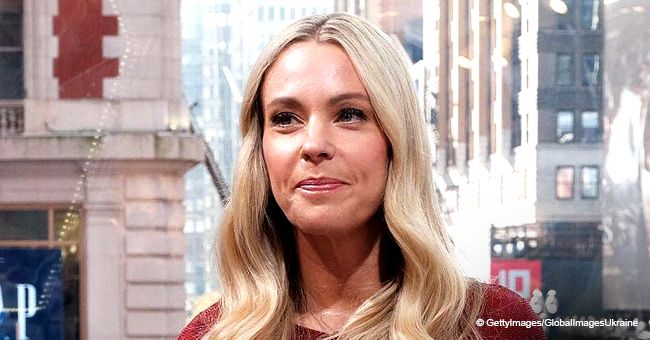 Kate Gosselin Shares New Photos of Some of the Sextuplets in a Tribute on Their 15th Birthday
Kate and Jon Gosselin's sextuplets just turned 15 years old and were given a heartfelt tribute to on their mom's Instagram post, which included sweet photos.
The Gosselin family just celebrated their sextuplet's 15th birthday, but sadly, apart. Their mother, Kate Gosselin, documented part of the celebration and shared it on her Instagram account, accompanied by a sweet caption of appreciation for her kids.
On Friday, the 44-year-old mom shared a series of photos of four out of her six sextuplet's, Alexis, Aaden, Joel, and Leah, in front of a birthday cake, opening gifts, and toasting to drinks. Their siblings, Hannah and Collin, were with their father and ex-husband of Kate, Jon Gosselin.
The mother-of-eight shared their day-long celebration which started with presents as early as 6:30 am before the kids left for school. They also dined at a restaurant at had a cake with a big "15" surrounded by long candles.
"I'm so very thankful for my 'babies'.... Somehow they are 15 already?! I'm amazed by them each day! I'm so proud of the positive qualities I've seen developing as they edge closer to adulthood," said Kate in her post.
She also admitted the difficulty her children have undergone over the past year and a half, yet manage to "persevere" and "stay positive," making Kate a proud mom.
As a mother, Kate still longs for her children to be together and wishes they were not separated during their birthday, says a source to Hollywood Life. She always fights for all her kids to keep in contact with her despite their living arrangement, but furthermore encourages them to keep a good relationship with each other.
Regardless of Hannah and Collin living with their father, Kate claims that she still has a healthy and close relationship with them. On the contrary, the same source shared that in reality, the kids have not been in contact with their mother.
In 2009, things went downhill as the couple decided to go separate ways and divorce, reducing the show to "Kate Plus 8."
Because of the challenges brought about by their parents' separation, some of the kids have chosen to be distant from their father, namely, those living with Kate.
"[Leah, Alexis, Joel, and Aaden] aren't talking to me, but they're talking to Hannah. I don't get involved not with what the kids… it's what the kids want to do," Jon told Us Weekly. "If they don't want to talk to me, that's fine, as long as they keep up with their sibling connections. Eventually, if they come around and they want to talk to me, that's cool."
Despite the circumstances and present arrangement, Jon is not losing hope that thing between him and his kids are going to get resolved. He also assured his children that he is always a ring away if they decide they want to talk.,
The Gosselin family first rose into fame in 2004, after the birth of Jon and Kate's sextuplets to join their twins, Cara and Madelyn. Their family had a reality show, "Kate & Jon Plus 8," which previewed how they raised their eight kids.
In 2009, things went downhill as the couple decided to go separate ways and divorce, reducing the show to "Kate Plus 8." The following years became a series of courtroom meetings to fight for their children's' custody.
After their divorce, the couple was deemed to have shared physical custody of their eight children but with their mother having full custody. However, Hannah later moved in with her father and brother, Collin, who was already under the temporary sole custody of Jon.
Please fill in your e-mail so we can share with you our top stories!