Kate Middleton's Brother James Recently Shared First Loved-up Selfie with His Girlfriend
Duchess Kate Middleton's brother James Middleton took to Instagram to officially announce his relationship with Alizee Thevenet earlier this week. 
James Middleton is the younger brother of Catherine, Duchess of Cambridge. He is the founder of the personalized greeting card company Boomf.
The youngest of the Middleton children, he was educated at St Andrew's School, Pangbourne and then went on to attend Marlborough College and the University of Edinburgh for a year in 2006 before dropping out.
Middleton, who attended a role in his sister Kate's wedding in 2011, recently confirmed his relationship with his stunning girlfriend Alizee Thevenet. He took to Instagram to share his first photo with his French girlfriend on social media.
The picture provided a rare sneak peek into his love life. 
In the snap, James, 32, and Alizee cuddled close while relaxing on a boat and wore matching red jumpers. James captioned the cute pic with an equally sweet comment writing, "Sail away with me."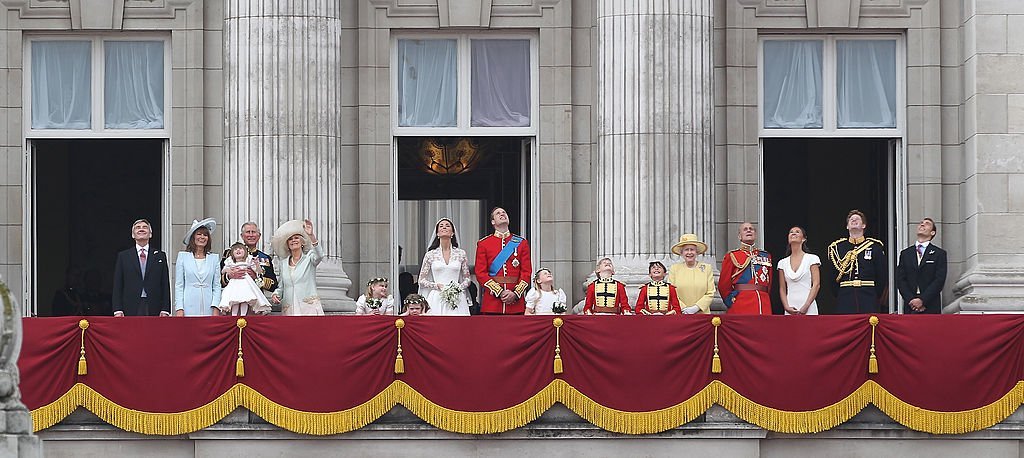 Fans were blown away by the gorgeous picture. His fans are used to seeing photos of the businessman's five pet dogs, Ella, Zulu, Inka, Luna, and Mabel.
The picture provided a rare sneak peek into his love life. Fans flooded the picture with love and the post garnered over 17000 likes.
"Aww what a lovely picture James!!" one replied, while another wrote: "Nice to see you smile and enjoying life!!!"
James, who openly speaks about his struggle with depression, was first linked to Alizee in January. The couple is believed to have met last summer in a bar.
The couple was then pictured holidaying in St Barths with Pippa Middleton, her husband James Matthews, Pippa's brother-in-law Spencer Matthews and his wife Vogue Williams. James and Alizee have not spoken publicly about their relationship.
However, Alizee's father Jean-Gabriel Thevenet revealed, "My daughter Alizee is very happy with James, they are very much in love. James is a very charming man. I have seen the pictures of Alizee and James in St Barths. They look very happy. Alizee is very happy living in London."
Alizee is employed by ITG as an analytics and product research analyst. She describes her multinational background in her LinkedIn profile saying,
"I had the chance to grow up in six different countries: Germany, Indonesia, Chile, France, Belgium, and England." She continues: "I am a result-driven individual with good planning and organizational skills with attention to details. I have a demonstrated ability to find solutions to problems using my creativity and reasoning, I am always open to new ideas."