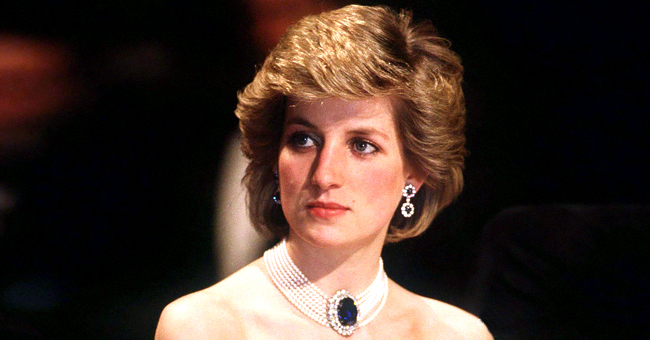 Source: Getty Images
Princess Diana's Revenge Dress and the Story behind It
In June 1994, Princess Diana appeared in a dress that soon got dubbed the "revenge dress" and shocked the world, here is why.
When Princess Diana arrived at the Serpentine Gallery in London for a party on June 29, 1994, jaws dropped at her off-the-shoulder, figure-hugging black silk dress.
Hardly attire befitting a princess, she got known for her regal and sophisticated but conservative sense of style, up until that night.
Prince Charles and Princess Diana had already been separated for three years at the time, and that very same night, Prince Charles made a shocking confession heard by millions worldwide. He had been unfaithful.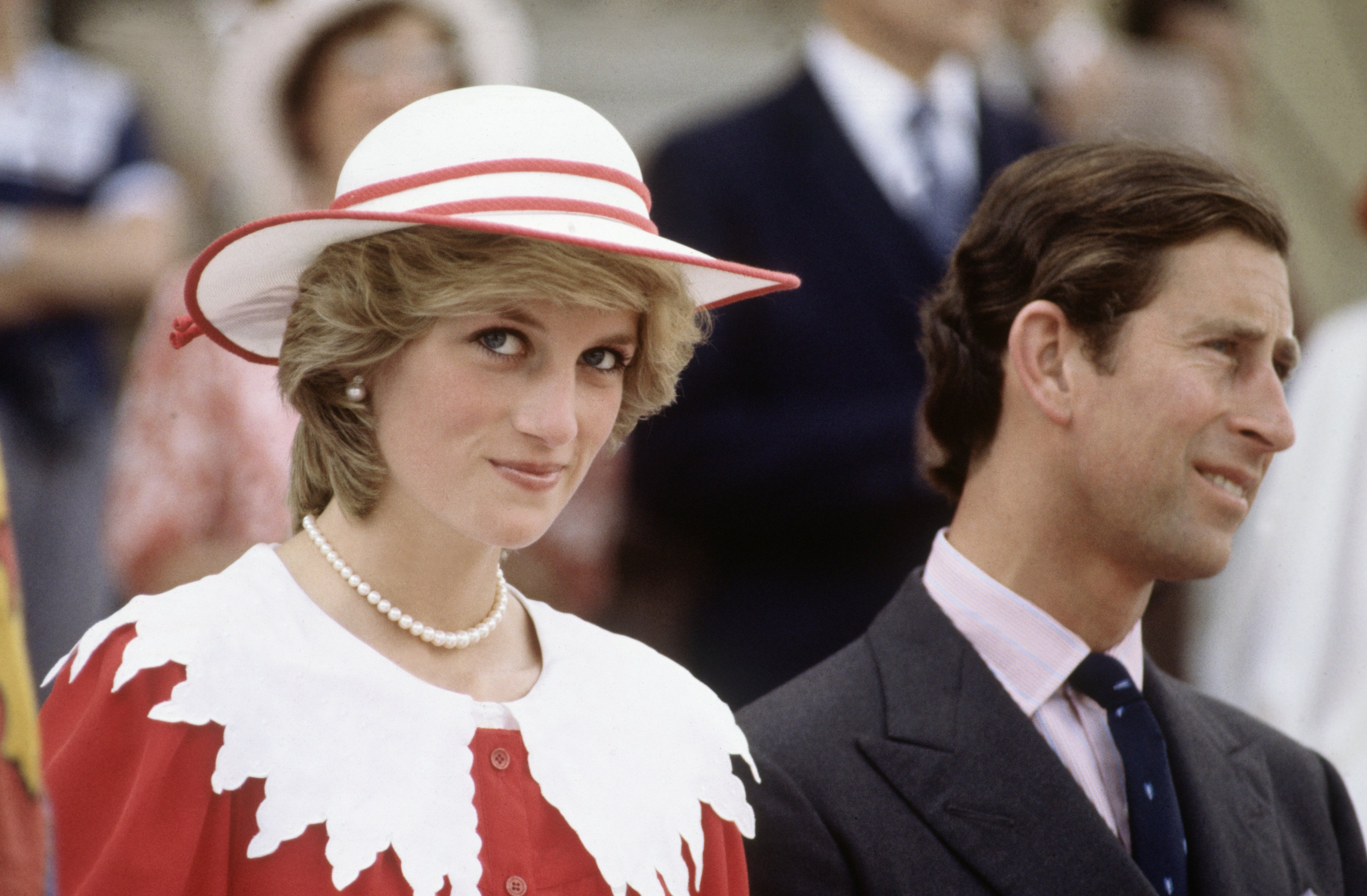 Diana Princess of Wales and Prince Charles during the Royal Tour of Canada on June 29, 1983, in Edmonton, Alberta, Canada. | Source: Getty Images.
While Prince Charles admitted to his infidelity, Princess Diana stepped out in her sexy form-fitting dress by the Greek designer Christina Stambolian, and with that the birth of the "revenge dress."
Prince Charles's confession happened during a documentary meant to put him in a more sympathetic light after his separation from "the people's princess." But with the timing of the premiere and Prince Charles's subtle confession, the film's intent backfired.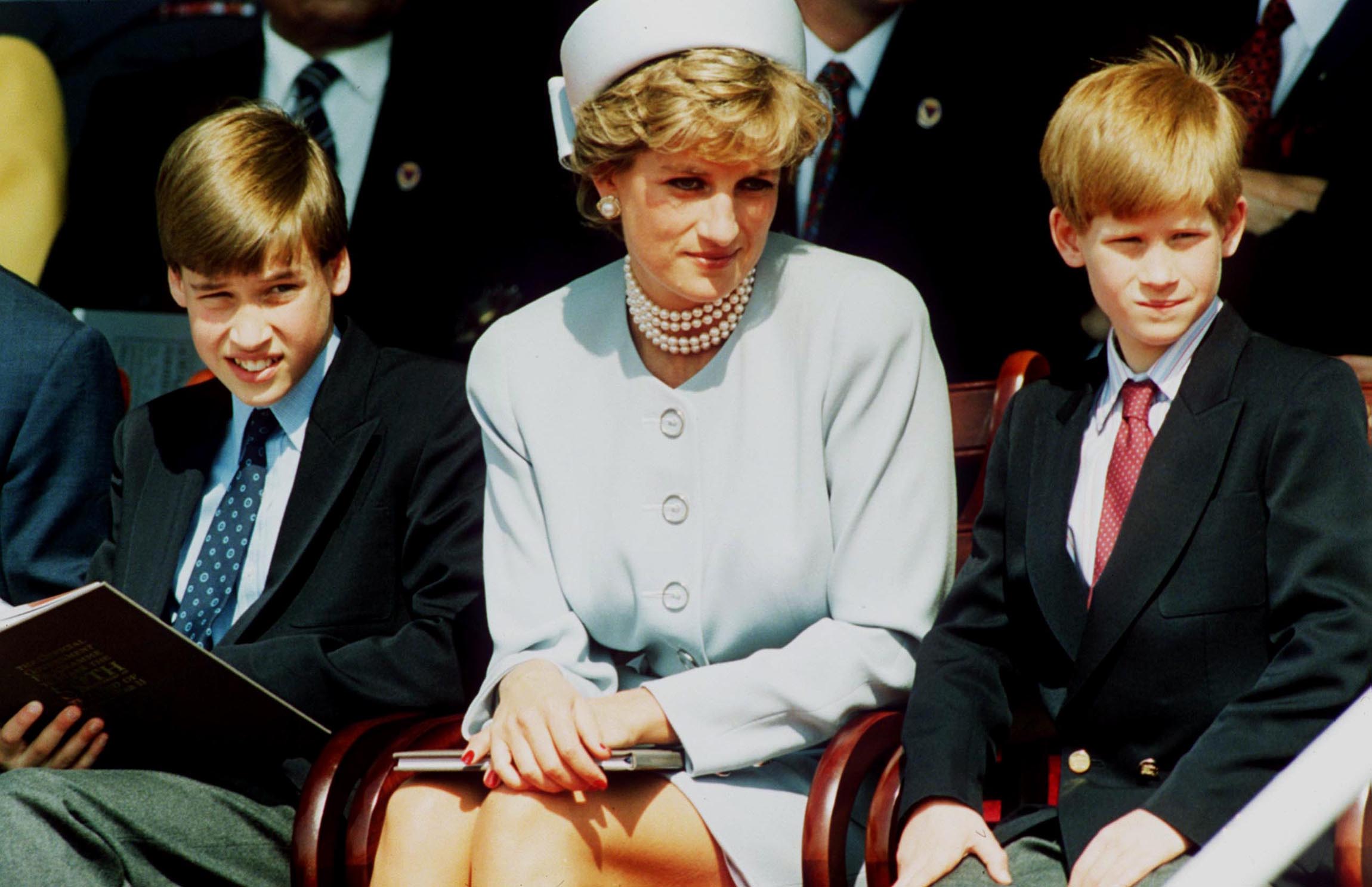 Princess Diana with her sons Prince William and Prince Harry attend the Heads of State VE Remembrance Service in Hyde Park on May 7, 1995, in London, England. | Source: Getty Images.
The interviewer asked Prince Charles whether he had been "faithful and honorable" to Princess Diana during their marriage, and although he initially answered yes, he added, "Until it became irretrievably broken down, us both having tried."
In 2017, Kerry Taylor, the auction boss whose company auctioned ten of Princess Diana's most recognizable dresses in 2013, spoke with womanmagazine and elaborated on the statement Princess Diana made with the dress.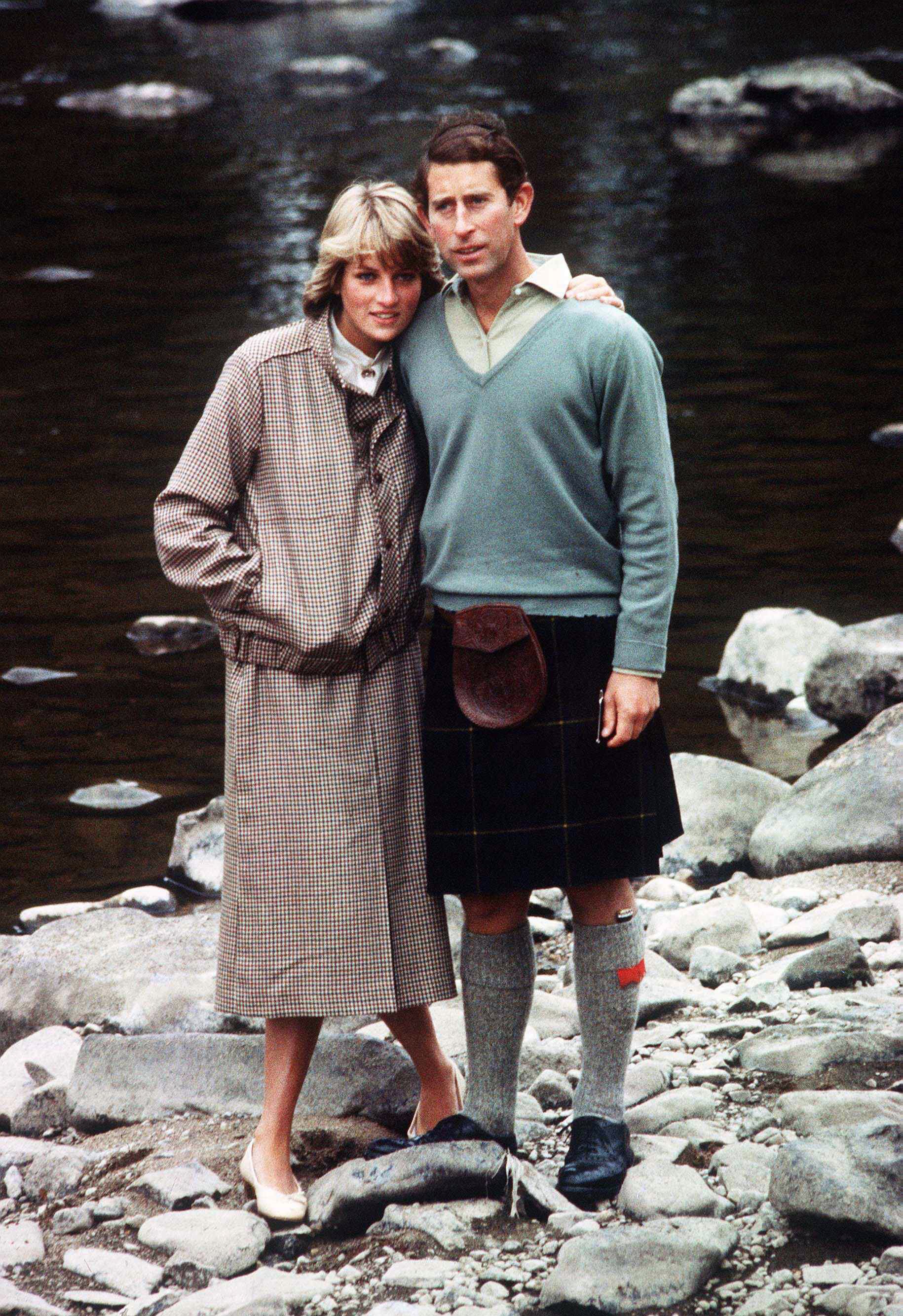 Prince Charles and Princess Diana pose for a photo on the banks of the river Dee in the grounds of Balmoral Castle during their honeymoon on August 19, 1981, in Balmoral, Scotland. | Source: Getty Images.
"While some would have been like, 'I can't face it this evening,' Diana went out in that dress looking drop dead gorgeous. She made a big statement right there," she told the publication.
The iconic dress had actually been made for Princess Diana three years prior, but she thought the dress to be "too daring" and never wore it until that night.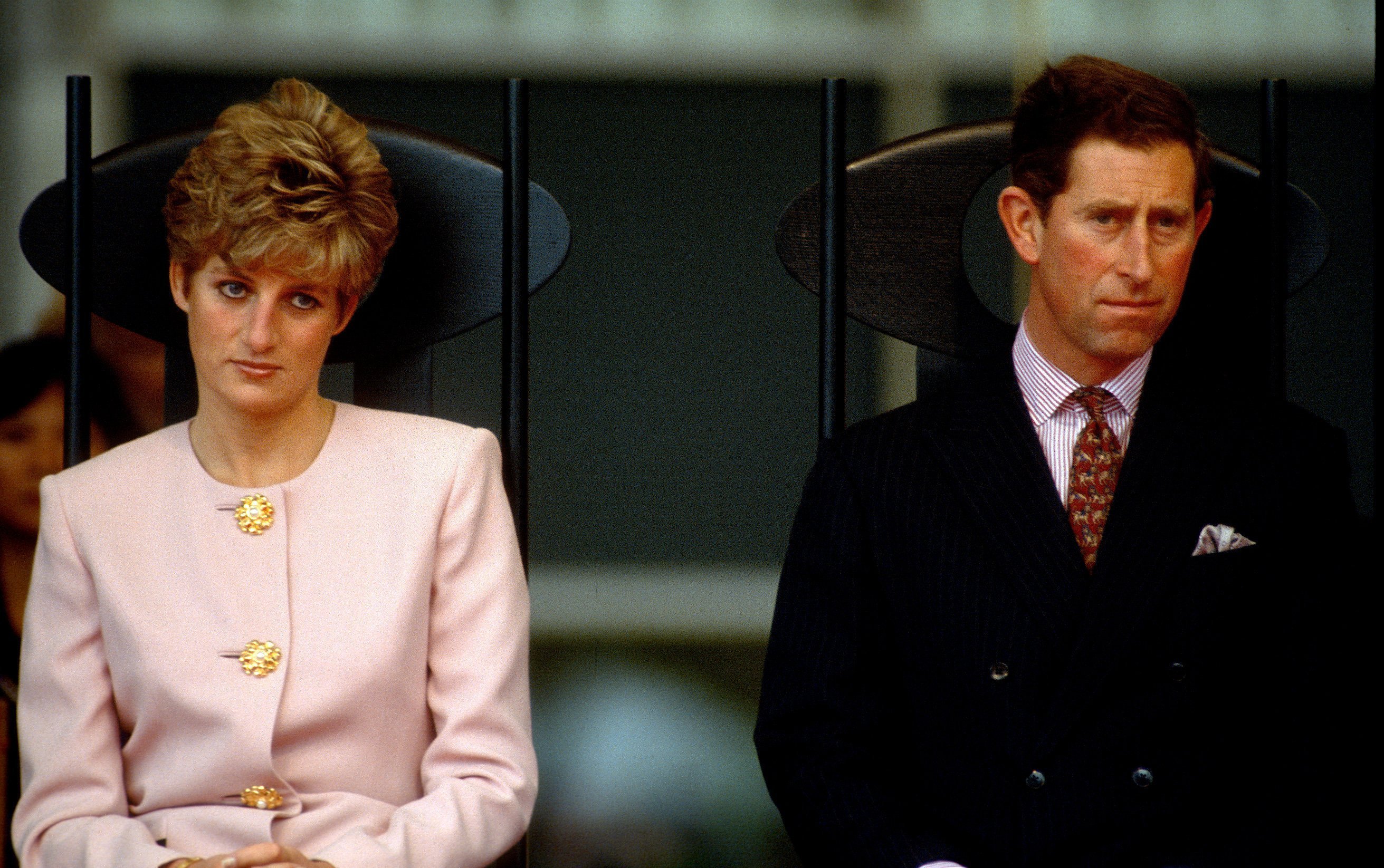 Prince Charles and Diana at the start of a Tour of Canada on October 25, 1991, in Toronto, Canada. | Source: Getty Images.
For the party at the Serpentine gallery, Princess Diana had initially planned on wearing a Valentino dress, but her outfit choice reportedly got released to the press ahead of the evening.
Princess Diana decided to switch outfits at the last minute and went with the "daring" Christina Stambolian dress. According to her former stylist, Anna Harvey, Princess Diana wanted to look like "a million dollars" that evening.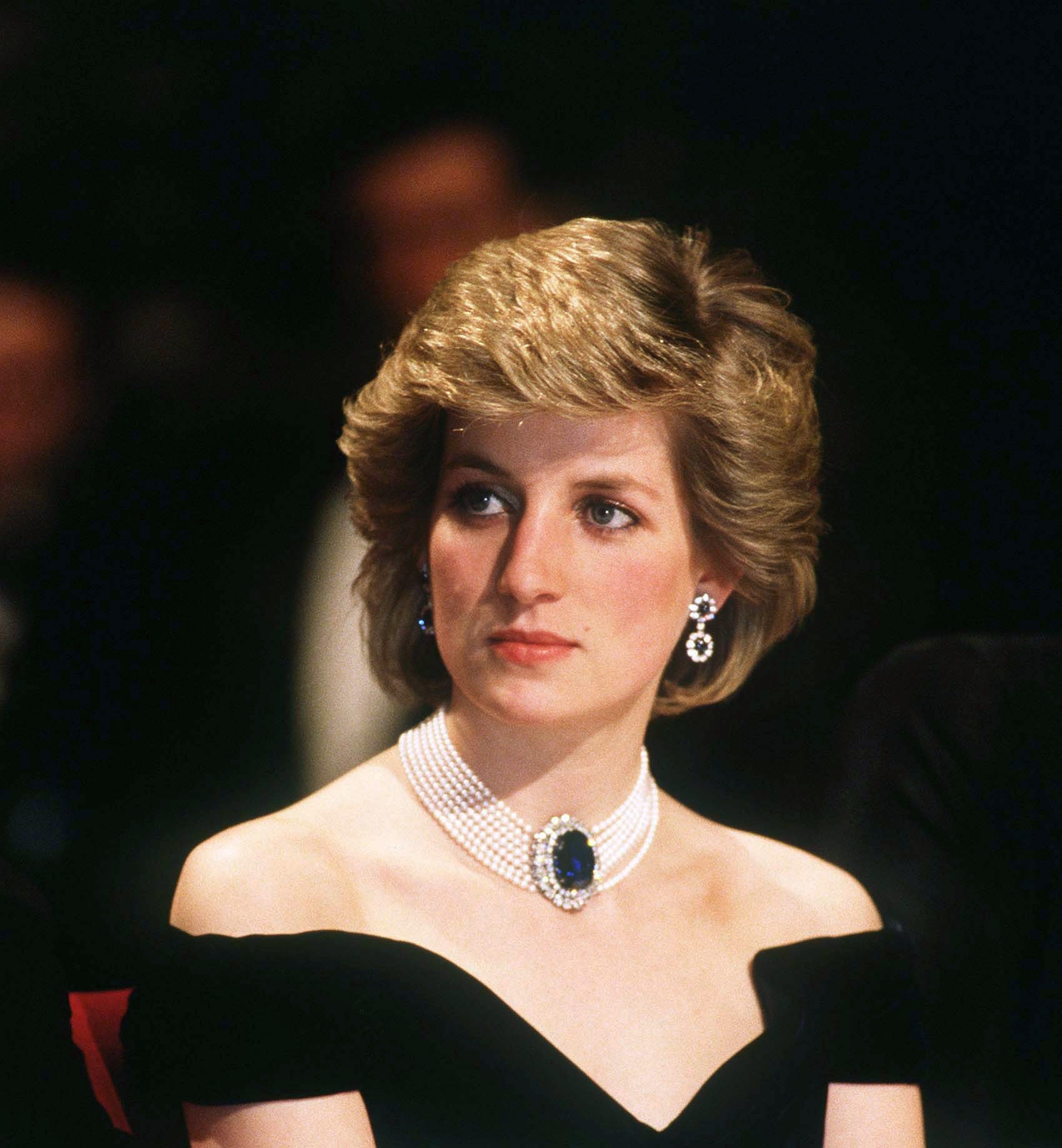 Diana, Princess of Wales, wearing a sapphire diamond and pearl necklace, attends a banquet on April 16, 1986, in Vienna, Austria. | Source: Getty Images.
"The people's princess" had reportedly known about Prince Charles' infidelity long before his confession during the documentary. She found a bracelet Prince Charles had custom made and inscribed with the letters "F" and "G" which stood from "Fred" and "Gladys," Camilla and Prince Charles' nicknames for each other.
In 1995 during an interview, Princess Diana revealed her nickname for Prince Charles mistress, Camilla Parker-Bowles. Princess Diana's interview had Camilla fuming and called her a "mad cow."
Please fill in your e-mail so we can share with you our top stories!