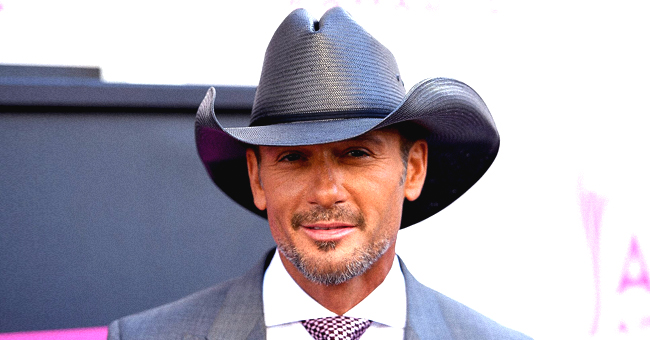 GettyImages/GlobalImagesUkraine
Tim McGraw and Faith Hill's Daughter Gracie Is Twenty-Two
Country singers Tim McGraw and Faith Hill are the proud parents of three daughters. Recently, their oldest child celebrated her birthday and her parents couldn't help but honor her.
Gracie McGraw turned 22-years-old on May 5 and she's all grown up!
Tim McGraw and his wife Faith Hill are the parents of Gracie, Maggie, and Audrey McGraw. Gracie, the oldest daughter, celebrated her birthday this month and is a student at New York University.
For her birthday, her father shared a montage featuring a number of her images with a heartfelt caption. The caption read: "I can't believe this beautiful light in our lives, the wild and crazy, beautiful , smart immeasurably talented young lady Who just happens to have a heart bigger than the Milky Way galaxy."
The note continued: "My oldest daughter, My heart and soul .....Is 22 today. We love you to the end of the universe!!! You're gonna slay this year!!!!!!" Although all the girls have beautiful voices, Gracie appeared to be the one who might follow in her parent's footsteps by joining them in the music industry.
In 2015, she joined her father on stage at the Bridgestone Arena in Nashville where they performed "Here Tonight." She started her interest in music when she was 18-years-old.
At the time, she was the main vocalist for an all-female alt-rock group called Tingo. The group performed publicly and made some songs between college semesters.
In a song named "Speak To A Girl," the famous country singing couple shared their hopes for their three children. The song's lyrics revealed what the pair wished for their daughters.
Speaking about his daughter's aspirations and what he hoped for them Tim stated:
"You want some affirmation. You want some understanding. You want some equality, all those things you want your daughters to take with them when they go out into the world and expect not only from…their partner in life, but from their business associates. You want them to set a high bar for what they expect from those people and how they expect to be treated."
Last August, the couple's middle daughter, Maggie, turned 20 on August 12. At the time, her father had taken to social media with a number of pictures to commemorate the special day. Depending on the image you look at, you can see how much their daughter's look like them.
A number of fans actually thought the photo was of Hill instead of their daughter.
In June 2016, Tim had an interview with "Country Countdown USA" where he spoke about his children and their individuality. He said: "Anybody who has more than one kid knows they're so different."
The country singer added:
"They're so individual. But they're all real close, and all real supportive of each other. They miss each other when they're not around, but they also want their sisters to experience life."
Please fill in your e-mail so we can share with you our top stories!