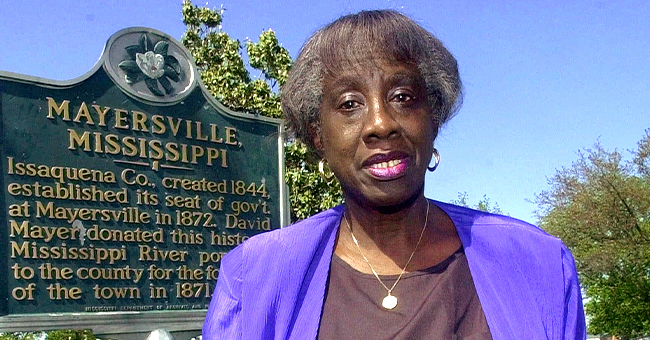 Unita Blackwell, Mississippi's First Black Female Mayor, Dies at 86
Unita Blackwell, the first black woman ever to be elected as Mayor in Mississippi, has passed away at age 86.
Unita's son, Jeremiah Blackwell Jr., revealed to CNN that his mother has passed away last Monday due to the buildup of fluid in her heart and lungs, which came after a lengthy battle with Alzheimer's disease and dementia.
Unita Blackwell made history in 1976 after she was elected as Mississippi's first black female mayor. This historic day came 12 years after the passage of the Civil Rights Act of 1964. Born on March 18, 1933, she first began as an activist for equal rights for African-Americans, but she ended up becoming a pioneering force in changing the course of history for her race.
Blackwell was an active member of the Student Nonviolent Coordinating Committee (SNCC), which helped African-Americans register to vote. She was also a part of the group that traveled by bus from Mississippi to Atlantic City, New Jersey, to pressure the 1964 Democratic National Convention not to accept the all-white delegation from Mississippi.
Throughout her span of civil rights activism, she has been jailed numerous times. After the Civil Rights Act was passed, the activist and politician advised six US presidents, including Presidents Lyndon B. Johnson, Richard Nixon, Gerald Ford, Jimmy Carter, Ronald Reagan, and Bill Clinton.
Of humble beginnings
The Blackwell family was a family of sharecroppers in the Mississippi Delta town, Lula, where she was born and raised. Her mom was illiterate, but she was hopeful and determined to have her kids be educated. However, since Unita was not allowed to study in Mississippi, she lived with a relative named "Aunt Big Eighty" in West Helena, Arkansas.
When Blackwell wasn't in school or church, she was in the fields picking and chopping cotton. She would even pick up 300 pounds a day. This continued until she finished going to school.
Switching lanes
In 1964, the Freedom Riders arrived in Mayersville, where Blackwell lived. The Freedom Riders is a group that takes buses challenging Jim Crow laws and segregation. Before the group came to their town, Unita had no idea that she could vote. However, when the Riders held a meeting, Blackwell and several others were convinced to register to vote. Unfortunately for them, they were told that they didn't pass the registration exam as at the time, the board could choose to fail anyone they wanted.
12 years after this rejection, the people of Mayersville elected her as mayor. She ended up serving multiple terms over two decades and was considered one of the most influential women in Mississippi.
Rest In Peace, Unita Blackwell.
Please fill in your e-mail so we can share with you our top stories!