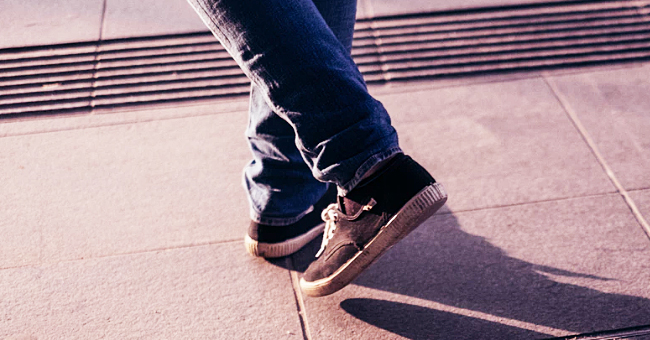 unsplash.com/Samuel Zeller
Teenager Unveils Unbelievable 115 Pound Weight Loss Thanks to Walking to School Every Day
On Monday, the Canton City School District uploaded a post of Facebook about an inspiring student from one of their schools. The teenager had drastically changed his life just by walking to school every day.
McKinley High senior Michael Watson, 18, is a 6-foot-4 inch student who used to weigh 335 pounds two years ago. His weight led him to be a target of bullying.
The student confessed: "My self-confidence was zero." When he started as a junior at his Ohio school, the teenager decided to commit to walking to and from school every day.
His walk was about 20 minutes to school and another 20 back home. Not only did he start walking daily but he also changed his diet.
Later in the month, when he walks across the stage at graduation Watson will be 115 pounds lighter. One of the life-changing moments that fueled his resolve to walk to school, whether it was raining or snowing, was an encounter he had with a fellow student.
He recalled a classmate telling him he had something on his chin. Watson rubbed his chin, but the boy told him, "'No, third one down.'"
Watson confessed: "That really hurt," but it also kept him determined. Taking a day off from walking was also not an option for him because he said: "I didn't even know when the bus came."
When it rained some people would ask him if he wanted a ride but the determined teenager declined. Changing his diet was also quite trying as his after-school job happened to be at a fast-food restaurant.
Before he was scared to approach girls but now his confidence has received a major boost. A family specialist and graduation coach at the school, Terrance Jones, was moved by Watson's story.
Jones said:
"It's an example of courageous personal development that's rare for a high school student. Mike's decision to the initiative to live a healthier lifestyle and to stay consistent with it will always stay with me."
He ended up creating a "McKinley Senior Limelight" post on Facebook to honor students' stories. Watson is in his school's vocational culinary arts program.
His plans are to take on a full-time job after graduation and he also wants to pursue a career being an actor. The acting aspirations were inspired last year after he took a drama course.
Watson confessed that his dieting wasn't always perfect as he would lapse at times. He shared that he told himself: "Every day is a new day."
Sticking to his mantra; over time he saw significant results. The teenager encouraged others saying: "Anybody can do it if they put their mind to it."
The congratulatory post by the school district read:
"After years of being overweight, Michael took matters into his own hands. He adopted a healthier lifestyle of eating and exercise by taking the road less traveled. He walked to school every day (no matter the weather conditions) his sophomore, junior, and senior year! He stands a proud 115 lbs. lighter and is looking forward to graduating and working full time! Family Support Specialist Terrance Jone said he couldn't be more proud of this student's perseverance. Congratulations Michael!!!"
Please fill in your e-mail so we can share with you our top stories!