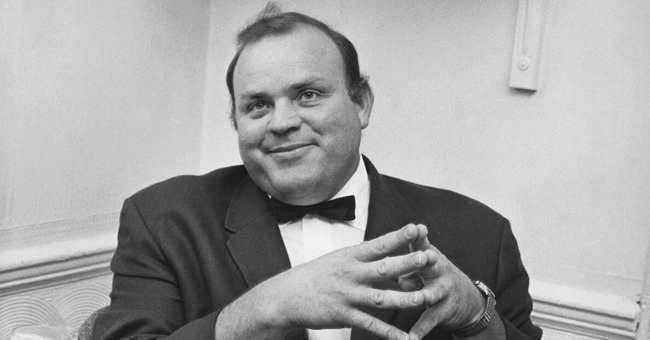 Getty images
Dan Blocker's Family Names All Begin with the Letter 'D'
Dan Blocker had a short-lived career as an actor before he passed away at the age of 43. But beyond his success as an actor, there is something very interesting about his family, and it involves the letter "D."
Dan Blocker was a lot of things in his lifetime. He was a gifted actor with a huge heart, and he served his country in the Korean War.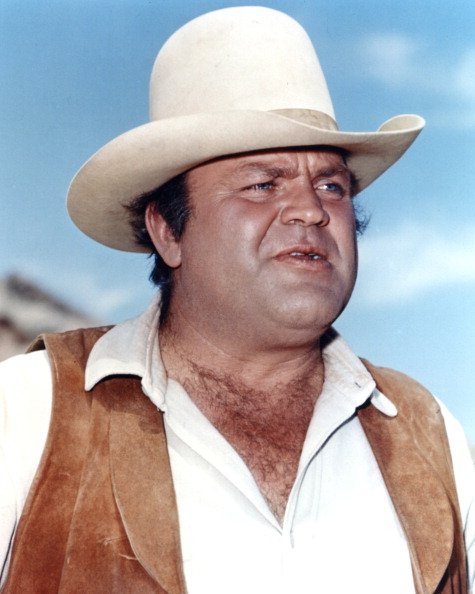 Dan Blocker, US actor, wearing a cowboy hat | Photo: Getty Images
Blocker is mostly known for his portrayal of "Eric Cartwright" in the "NBC" longest running Western, "Bonanza." The actor starred in thirteen seasons and was the life of the show.
Although he had significant success in television, there was very little information about his family. However, he had a beautiful family — his wife, two daughters and two sons.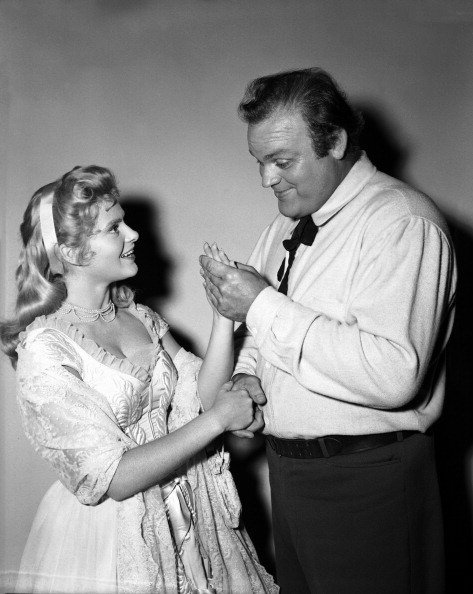 A photo of Natalie Trundy and Dan Blocker | Photo: Getty Images
The interesting thing about the "Colt.45" actor's family is that they all have names that begin with the letter "D." Yes, their names start with the fourth letter of the alphabet. Blocker's wife is Dolphia Lee Parker, his daughters — twins, Debra Lee and Danna Lynn, and sons, David, and Dennis Dirk Blocker.
The "Restless Gun" actor met his wife while studying at the Sul Ross State Teachers College; they got married in 1952, and they remained together until his death in 1972.
Blocker's daughters are not very popular, but his sons are; they followed his footsteps into Hollywood. David is an award-winning producer. In 1991, he won an Emmy for producing the movie "Don King: Only In America."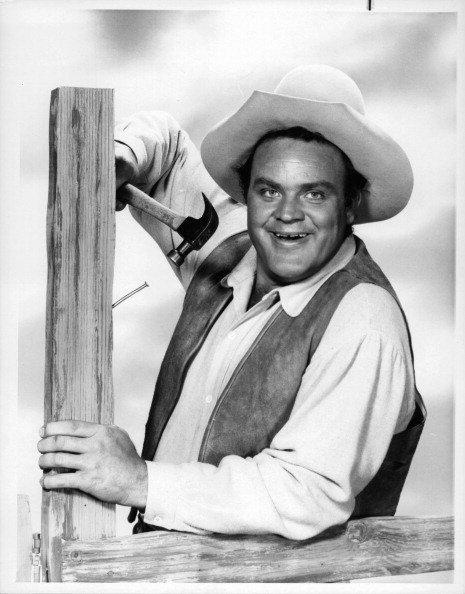 Photo of Dan Blocker | Photo: Getty Images
The producer's other productions include "Hannah Montana: The Movie" and "15 Minutes." Dirk, on the other hand, is an actor with a lot of television roles to his name. He is known mostly for starring as "Officer Hitchcock" in "Brooklyn Nine-Nine."
Blocker died from a pulmonary embolism — it is a blood clot to the lungs, at 47, in a hospital in California after gallbladder surgery. After his death, "Bonanza" lasted one more season, but could not continue without the actor.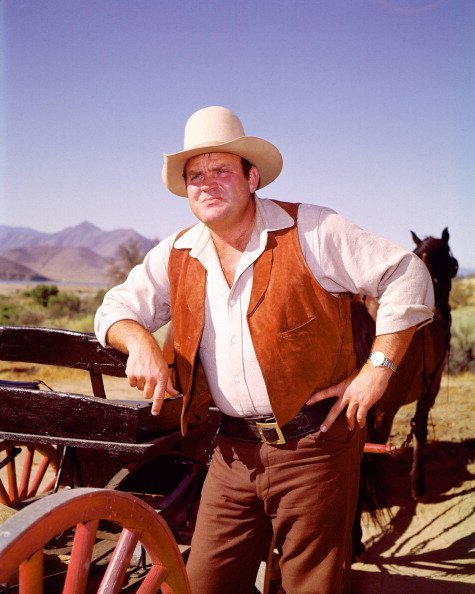 Dan Blocker, US actor, in costume as he leans against a cart | Photo: Getty Images
The show paid tribute to the father-of-four by incorporating his death into the storyline, and on January 16, 1973, it aired its final episode. The actor was laid to rest in Woodmen cemetery beside his parents and sister, in a plot of land belonging to his family.
Blocker at his death was worth $1 million — about $25 million today, but his most significant legacy is those he left behind.
Please fill in your e-mail so we can share with you our top stories!